Interesting Cultural Events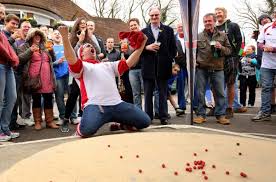 You all might have enjoyed playing marbles when you were young. Would not it be fun if you are given a chance to play marbles while you are an adult? So, we have World Marbles Championships commemorated in England.
In April, this grand festival will make you a champion of this unique game provided you show excellent performance. However, the Germans instead like to be in the company of witches this April! They celebrate their festival, Witches' Night to while reaching on the top of mountain at Brocken.
Devoted Cultural Celebrations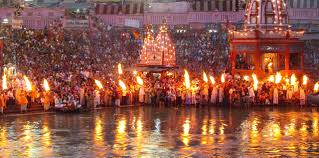 Kumbh Mela is a great Indian festival in which the Hindu devotees gather at a place to perform pilgrimage. They intend to dive in their holy river of Ganga and perform religious rituals. It is celebrated in a cycle of approximately 12 years.
Similar festival, Songkran Water Festival, is commemorated in Thailand in which people give bath to Buddha's images. It is the Thai's New Year's national holiday. The holidays last for five days.
Also, water is sprinkled on people to bless them. The Chinese, however, enjoy themselves in the joys of Sister's Meal Festival. It is intended to bring men and women close to each other to form courtship.
Aspiring Cultural Extravaganza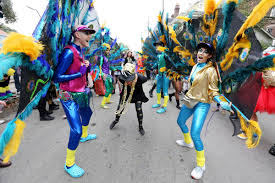 The Americans appear to be crazy after jazz music as they come to attend New Orleans's cultural festival. They display their heritage and play jazz music to entertain the participants of the festival. However, the residents of Netherlands are pleased to celebrate their Queen's birthday on the Queen's Day.
It is a colorful occasion rejoiced in Amsterdam and involves thousands of queen lovers in it. The Russians' Golden Mask Festival is another unique cultural event involving music, dance and costumes. It is a theatre festival. The National Theatre Award was established in 1994.