Cast:
Danish Taimoor
Ali Safina
Waqar Ali Khan
Zhalay Sarhadi
Adnan Jaffer
Sajid Hasan
Sabeeka Imam
Uzair Jaswal
Salman Shaukat
Director: Yasir Jaswal
Producer: Eman Binte Syed
Screenplay: Yasir Jaswal
Editing: Rizwan A.Q.
Music: Yasir Jaswal
Release Date: 20th March, 2015
Box Office: Domestic: Rs. 7.5 crore (USD 740,000)
Worldwide: Rs. 10.5 crore (USD 1 Million)
If you have time to kill and crime capers are your cup of tea then by all means watch Jalaibee. There are two story lines which later fuse together hence the name Jalaibee. One story is that of two orphan friends and street criminals Billu (Danish Taimoor) and Bugga (Ali Safina) who robbed a bank on the orders of The King, a mafia don (Sajid Hasan); however they messed up.
The don sends his henchmen headed by Dara (Adnan Jaffer) to threaten them. Billu and Bagga now have to come up with Rs. 5 crores quickly or face the consequences; this sends them on a crime spree. Both try to loot a casino which incidentally belonged to Dara.
The other story line in Jalabiee involves two brothers Ali (Waqar Ali Khan) and Jimmy (Uzair Jaswal) whose father was killed by the King and now they want to avenge him.
The corrupt King has a goody good daughter Eman (Sabeeka Imam) whom Ali woos to extract information about her father. Another predictable character in Jalaibee is that of the bar dancer Bunno (Zhalay Sarhadi). She is the link between all characters as she helps Billu and Bagga to rob the casino and herself is in love with Ali.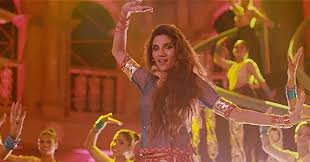 Zhalay is one of the few actors who did justice to their roles; her dialogue delivery was crisp and her dance moves graceful. All characters belong to different spheres of life but ultimately come together to form a twisted Jalaibee with Bunno the bar dancer at the core. As it happens, Ali tries to kidnap the King but something goes terribly wrong all thanks to Billu and Bagga.
Jalaibee could have been better if the director had not relied too much on borrowed ideas and come up with an intelligent and original script himself. The best part of the movie Jalaibee is its cinematography while acting wise Sajid Hasan, Zhalay Sarhadi Adnan Jaffer and Ali Safina have done a good job. Danish Taimoor is a good TV actor but he seemed self-conscious on the big screen.
Waqar Ali Khan and Sabeeka Imam were total flops while Uzair Jawal did not have much of a role to impress. Jalaibee did a good business on the box office.