Cast:
Danish Taimoor
Javed Sheikh
Shafqat Cheema
Nayyar Ijaz
Qavi Khan
Sohai Ali Abro
Janita Aslam
Nadeem Jafri
Danish Nawaz
Atif Shah
Yasir Nawaz (Guest Appearance)
Tooba Siddqui (Guest Appearance
Director: Yasir Nawaz
Producer: Yasir Nawaz, Nida Yasir and Hassan Zia
Writer: Mohsin Ali
Screenplay: Mohsin Ali
Edited By: Rizwan A.Q
Music: Waqar Ali
Release Date: 18th July, 2015
Box Office: Rs. 13 crore (Domestic) and Rs. 2 crore (UK)
Wrong No. is a comedy movie which was also released on Eid Day with Bin Roye and an across the border flick. It is directed and produced by the husband-wife duo Yasir and Nida Nawaz.
Although the couple is quite well-known on TV AND Yasir Nawaz has directed TV dramas as well but Wrong No. is his debut as a director in the film industry.
The film Wrong No. revolves around Sallu (Danish Taimoor) the son of a butcher Haji Abba (Javed Sheikh). Much to his father's chagrin, the good for nothing Sallu wants to become an actor. The frustrated father asks him to find work or join the family business.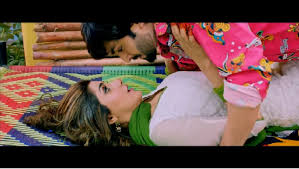 Haji Abba also wants Sallu to marry his neighbor Laila (Sohai Ali Abro) who is besotted by him. Sallu does not want both and as per most comedy movies is saved by a lookalike. Sallu's lookalike is Sheheryar the son of a wealthy businessman whose impending arrival from Australia is shown on TV.
Sallu runs away to the airport making sure that everyone notices it and lo! at the airport the switch takes place as Haji Aba gets hold of Sheheryar while Haya (Janita Asma) Sheheryar's secretary sent by his grandfather mistakes the uncouth Sallu for Sheheryar.
Meanwhile in another story of Wrong No. three friends (Nadeem Jafri, Danish Nawaz and Atif Shah) are under the debt of a mafia don (Shafqat Cheema) and intend to kidnap Sheheryar to repay his loan; the don too is planning to kidnap Sherheryar for ransom. The plot is knitted together and Wrong No. does manage to make people laugh but some of the jokes were too crude and cheap.
Wrong No. marks the directorial debut of Yasir Nawaz and the director's inexperience is obvious at many places. The movie is a commercial success and has given the much hyped and glamorous Bin Roye a run for its money. Wrong No. is recommended for those who love comedy movies and are comfortable with vulgar jokes.