Studies have shown that 37% of business-to-consumer (B2C) businesses rely on documented digital marketing strategies, and that number on a steady rise. Again, 61 % of all business marketing executives say they meet their digital marketing teams at least once a week, to execute their strategies and to brainstorm on new ideas.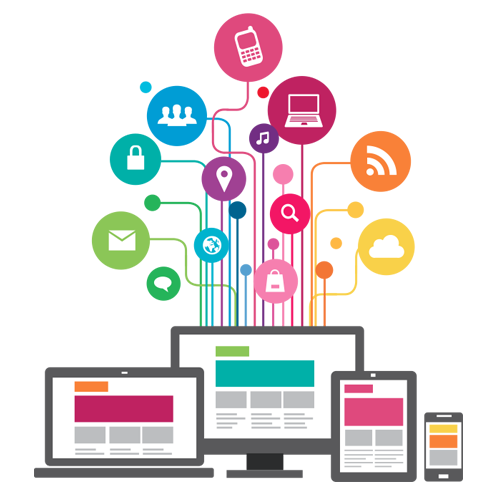 Today's dynamic world of technology is a fast-paced industry and only those who can keep pace are able to take full advantage of the digital age. Read more..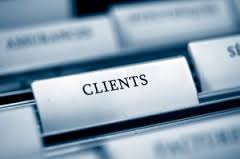 Many people can easily get traffic through social media by generating content in a wiser way. The most suggested way to get unexpected traffic for the promotion of your business is to follow some important tips and guidelines. These guidelines and tips are provided below:
In today's world, there is a craze of using social networking sites which is the most preferred medium to interact with other. Facebook and twitter are the most used social networking sites. Apart from adding lots of text, it is also suggested to add images with all of your posts. It helps a lot to grab people towards your offerings. According to recent survey, the higher percentage of people prefers reading text on the image as compared to the simply written text with the white background. Show your message with an image. It is a very important tip of generating

content for SMM.

Content sharing once in a day is not quite enough to generate more traffic. There should be continuity of sharing posts to convey your message to everyone. People use social networking sites according to their time zones. It is the reason due to which you should get involved at least by sharing posts four to five times in a day. It helps to reach your new followers, hit several time zones and definitely generate more traffic.
To suit your audience, simply reframe the content for SMM. It is very important to convey same massage in different ways. These changes in a same message help all followers to understand it properly. By highlighting some more points or by adding some more data, we can convey the same message again to the people. Due to this, people remind your message for the longer time. Comparatively, one-time conveyed message is not considered as effective as to convey a message multiple times and by making some changes.
Always use updated and fresh content to upload on the social networking site. The updated content for SMM is highly effective as compared to the old content. It helps to grab more people and to seek their attention as well. Any new information definitely stops a user rather than a two or three days old story.
The style of conveying any message matters a lot for the readers. It is necessary to use attention-seeking styles to share the content with the people. The first line should be eye-grabbing so that everyone takes interest on reading the post. For instance, do not write your message without creating some curiosity in the initial lines. They love to read more until they reach to the main purpose of the shared text. It is a best way to get traffic by generating content for SMM through it.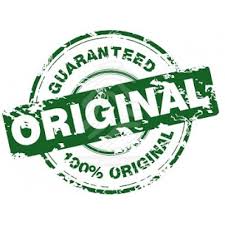 A decade ago, freelancing was considered as the part-time job or a hobby to earn some extra amount of money. With the passage of time, people have found it a great way to start as full-time job. People having entrepreneurial skills identified that they can generate three times more money with freelancing rather than day jobs. Career in freelancing requires courage, information and preparation. It is very different than day jobs but gives you a chance to make renowned brand name of your venture. The steps that for launching freelancing career as a full-time worker are given below:
A vision helps to motivate anyone to start something. There should be your vision to start

career in

It helps to give real and clear path to follow.
Success in freelancing career is only possible if you select right form of business. The business should be of that type which you can handle easily. Before going for any business form, make sure that how much knowledge you have about each selected business category.
The marketing material must be ready before going to start a new venture. It is true that many people can't invest a lot in the initial promotions of their business. But these days, social media is a platform which provides a free medium for promotion of the business. Therefore, try to remain active on social networking sites to make people aware about your new venture.
Career in freelancing also require prior experience regarding respective field like the other jobs. Make a list of your previous experiences and also show them on your site as well as on social media.
The financial processes must be well-prepared before beginning of a business. The tax plan, invoice templates and price adjustment should be prepared before the time.
The searching of clients should be started before the beginning of new business. It helps you to secure some clients.
Always believe in yourself. It is quiet important to start freelancing career. Many people lose their hope and get back to their day jobs. A belief can motivate you to move further. It's a fact that you might face hurdles in the initial period of your business. But once you set a brand name, the lifetime earnings would be guaranteed. Before quitting a day job, be sure that you are mentally invested in the freelancing business. Career in freelancing might be difficult in the beginning but a little motivation, spirit and belief can make you able to get higher success in a very short span of time.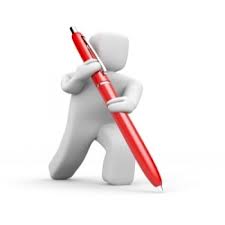 Any easier task can become highly difficult with the selection of wrong tools for it. It also happens when someone chooses a bad or wrong content management system. Therefore, it is quite necessary to select the best CMS. The sites can be maintained by keeping updates only through this system. The selection of CMS is based on a wide range. There are almost 1700 different types of options to select CMS. When choosing a system of content management, the below given guidelines would be useful to consider.
1) Whatever the main function of your website is, the CMS you choose should be really good and suitable as per your requirements. It should be quite suitable with the kind of website that you've developed. Whether it media-heavy, fully-functioning e-commerce or a static website, your main focus should be on the right selection.
2) The intuitive functioning is necessary from a site. The proper labeling of different elements is important in a site. Without long paragraphs of guidelines, the basic function should be easier to figure out for a user. There should be simple sidebar elements, changing themes option, page editing and new page posting options in a site.
3) The backend of a site must also have basic functioning. The backend section must have a standardized format with the help of good content management system. For instance, the selection of one option requires opening drop-down menu then it should be same for the selection of other options.
4) The well-organized and logical backend is a key rule for it. There should be proper grouping or listing of every option related to each category. These options should not be clustered in a site. Their placement must be in a proper manner and with some distance.
5) Lots of extra functionalities with no use should not be a right content management system. For instance, a site should not focus on having ecommerce CMS if it don't have an online store. Always focus on the functionalities that would be in the use.
6) It should be easy-to-use for the people other than web developers and web designers who are considered as tech savvy. Always prefer simpler, easy-to-understand and with no complicated functionalities.
7) WYSIWYG editor should be included in a system of content management. It is quite easy-to-use for the people. For non-tech savvy users, this editor creates sections through header tags as well as using italic or bold text.
8) The completion of creative control should be allowed by the template engine. The display and overall appearance of a website should be well-designed with neat columns. The navigation drop-downs and sidebar navigations should also be used in a site.
9) Documentation and adequate support are also important for the selection of right content management system.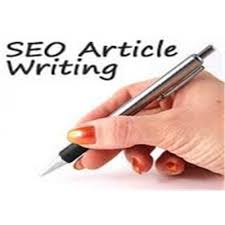 Reputation management is all about avoiding the negative reputation of a business on the search engines. When people see the company's negative reputation on search engine, it badly affects the position of it. Therefore, online reputation management has been created to overcome this problem. There are not large numbers of firms that provide services for internet reputation management to the businesses and the consumers as well. To manage the company's reputation on internet, there are some useful tips and tools available for the people. These are given below:
Try to avoid the presence of any negative content on the site. Availability of any negative information can be a reason of creating bad reputation of a company.
Check all the details shown by a search engine about your company. If there are any sites which create false rumors, then try to push them down in all the leading search engines.
The incognito mode by Google Chrome is the most suggested software to use for creating good reputation of your company.
One of the most suggested tips of online reputation management is to check your company's search results on the first three pages. Most of the people check search results on only first two to three pages.
After getting search results from first three pages, it is highly suggested to make a spreadsheet for adding these results. Check every type of result thoroughly on the spreadsheets. It helps to take actions against the WebPages that are involved in spreading negative information. Creating spreadsheets helps a lot to check each and every detail. Therefore, give extra time to get accurate results.
Negligence is a major reason of generating negative reviews about your business. Customers always encourage quick response and they expect it every time from you. Therefore, delay in response or proper negligence force unhappy customers to give negative feedbacks on the sites. It is a major reason that can badly affect the reputation of your business.
All of your non-business activities should be separate from the official activities. Any bad activity can create lots of buzz and controversy for a company.
Social media is a great medium to take your reputation on the next level. It's a best platform to interact with the customers which would keep them satisfied. Creating two to three blog posts on regular basis would be quite beneficial for the reputation of your venture. Companies that remains active on social media get superb response from the customers while the chances of getting negative comments become quite rare. This is another best tip for

online reputation management.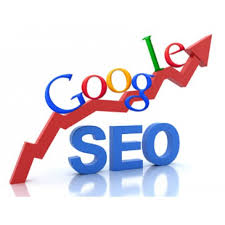 In this era of digitization, there is a tough war between the sites to get improved SEO rankings. It is only possible by creating quality content for Google because this search engine only give desired rankings to the site with unique and good content. The ways to get top ranks on the first page of Google are given below:
The holistic and more relevant content is far better than the quantity of the shared post. The number of words and long paragraphs are not the solutions for getting desired positions. The higher ranking correlate with the four factors. These are easy to read content, media enriched content, long form content and semantically comprehensive content. These factors would be discussed further in detail to generate quality

content for google

top rankings.
The related terms and keywords must be related to the content. When the user is searching for content, he/she should get the exact information regarding the keyword. In case of not getting relevant information, there would be negative impact on the reputation of search engine.
The higher search ranking position can only get by the content which is having more number of words. Though, the content should be easy to read. The content sharing must be possible in all of the sites.
The improvement in rankings is only possible through improvement of content. It can be only improved by making the content unique as well as easy to read. The content should be included with the images so that it looks attractive to the readers.
The other factors to improve the SEO ranking through generating quality content for Google are highly significant inclusion of Wikipedia, the use of back links, the use of technical factors and on-page SEO. The technical factors are based on fast loading times, internal links, descriptions, title, Meta tags and headers.
The use of back links is quite important for a site. You don't need to add the link if there is no logical reason for it. Back links of any site give references to proof the given statements. Therefore, inclusion of links should be encouraged by the site developers.
The content with fresh data is a key to generate higher rankings. The useful and unique content should be included on regular basis. In the sight of Google, content freshness is a main factor of providing top rankings.
Try to use multiple key phrases and also add your location in the content. A single keyword would not do anything in the content for Google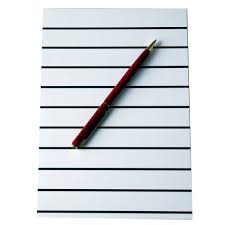 One of the best features of blog writing is the personal and authentic feel you get when reading a blog writing. Weblog composition allows for an opinionated entry on any given topic. More than to provide the usual information, a blog is used to provide statements and arguments that may sit on the brink of being biased. By avoiding from sounding conceited, you can attract readers who may be persuaded by your points. Blogs are a great platform for other opinionated people to share their views.
Many bloggers use weblog entries to express their personal take on a certain matter. It allows for a debate to happen among the people who indulge on said topic. This usually occurs in the feedback section of the entries, in which the readers either named or anonymously, state their case and personal takes on the topic. So if a blog discusses certain subjects thoroughly, like the maintenance of mountain bikes for instance, then the people who comment may add to that information or just plainly state that you are wrong. These keyboard warriors' main purpose is to provide distress, which you, as a blog handler should ignore.
Blog writing is the modern version of a diary. While some people use it to rant and attack a person or an organization publicly, others use it to educate and learn. This can be seen through blog handlers who provide ample points and arguments. Such weblogs are accompanied by writers who focus not on the feedback, but instead the content and how informative it is. This would require passion and constant editing, which would be very worth it if you have avid readers following your every entry.
Weblog composition also lets you generate an income. Successful bloggers make money by including ads in their posts. Famous posts with a huge audience would be a great place to advertise various products and events. In this case, blog writing becomes a platform for people to both make and spend money. While some people prefer their blogs to be personal and an ad-free area, the prospects of having advertisement in your website is surprisingly positive for making profit on air.
Since the general use of blogs is to share, many people have misused it to supply materials that can be treated as immoral. This refers to blog-based porn sites. Most blogging sites have a loose set of rules when it comes to the contents shared. Plus, porn sites are known to attract more subscribers than other websites, so if you plan to rent your cyber space for advertisements, you can be sure that those ads would be noticed since there are naked girls next to them. Depending on your purpose, blog writing can have limitless possibilities if you know how to make use of it.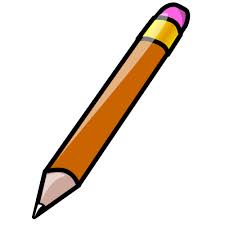 There is no harm in having a hobby that does not work you over, like blog writing. While some people have sports like swimming and basketball as their hobby, some others opted for a more docile and passive activities as their hobbies. In this age of information and technology, sharing has never been easier. People can share photos and videos with a touch of a button. In terms of sharing information, one past time activity that is still a favorite among fans is blog writing, in which a blogger would write up various entries with different frequencies to feed their readers any chosen topic.
Bloggers come in many shapes and sizes. While some have no problem sharing their identity, some might prefer secrecy and post entries as anonymous people. Either way, if the content is interesting people would read on and subscribe regardless. The purpose of blog writing, unlike Facebook or Twitter statuses, is not to rant and let your woes be heard (though many people do this) but rather it is to share and promote ideas and ways of thinking. Various blogs exist today to cater to the different people with different interests and tastes, so it is never too late to start writing out your way of thinking.
A blog is wider and more extended than Facebook updates, and more concise and detailed than a regular website. This is because you can write more than you would in a social network's status update while being specific and precise in explaining and sharing your thoughts. A blog allows you to inform your followers of anything that you wish. You can upload pictures, videos and even music for your subscribers. Weblog composition can consist of all kinds of materials that can educate your readers on the topic of your choice. How persuasive you are depends on your writing skills, for blogs are much more personal and opinionated.
By taking part in weblog composition, you open yourself to the judgment of the public. This means your entries and ideas that are published publicly in the online world can be read and commented on, so you should always be ready to be criticized, though there is no real harm in that. Keyboard warriors from all over the world are just waiting for something to offer feed-backs to, and since blog writing features posts by anonymous, all the shy and more reserved people can go all out and express themselves on your blogs.
Having said that, critics are nothing to be afraid of. The cyber world is made up of a large part of them, which explains why the internet has a cynical tone to it. It is important that you stick to your program and be honest. All successful bloggers write from the heart, which then attracts readers and even business owners to put up their ads on said blogs. Remember that your blog is yours, and no one else has a say in how you proceed with blog writing.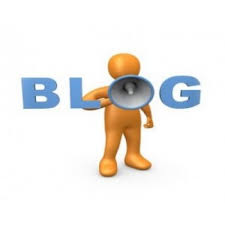 The pen is mightier than the sword; an idiom closely related to blog writing and how it can bring about impacts through careful use of facts, even without an actual pen. Valid and strong arguments can sway even the whole world. This means an information shared through your weblog entry can and will be read by all citizens of Earth, eventually. There are roughly 10 billion people on this planet, and only real writing can move this much people at once.
Regardless of your choice of topics, your audience deserves to know the truth. Certain blogs that report on news of celebrities may not adapt this rule so strictly, but that should not be applied to you. Blog writing is a field of information and technology that lies in the domain of sharing, meaning as long as it shares some pieces of information, it should already be fine. Facts are much more valuable than tabloid reports that may or may not be mere speculations.
So in short, only successful bloggers can do this. First of all, it is not accurate to measure a blogger's success through the number of his or her audience. Rather, it is imperative to measure through impact. How and what the audiences react with and to a weblog composition are way more important than sheer number. The world has many incidents that many are yet to know. For instance, the news of Malaysia's missing planes only became viral in United States after three days. A good piece of blog writing would have done something earlier so other people can panic on time.
Honesty is of course, a must in blog writing. While there are sites that freely provide false information, these sites should not be an example to you. Cold hard facts have a strong basis; truth. If your story is legit and the truth, then you should have nothing to worry about. Remember; anyone can gather an audience with fictional facts, but it takes a real writer to change people's mind with what they already know. Blog writing is one of the ways to make this a reality.
There are many occurrences in the world that is yet to be known to the public. There are people who look solely for news when surfing the web, so these people are excluded, but what of the general society? Do they not have the right to know about other people who may be suffering from tyrannical oppression or natural disasters? Beyond those rights, it is human's instinct to share the suffering of others, even for mere seconds. In that short time, the heart and soul of the whole world is united in a strong bond. That is one of the monumental impacts that can be made possible through blog writing.