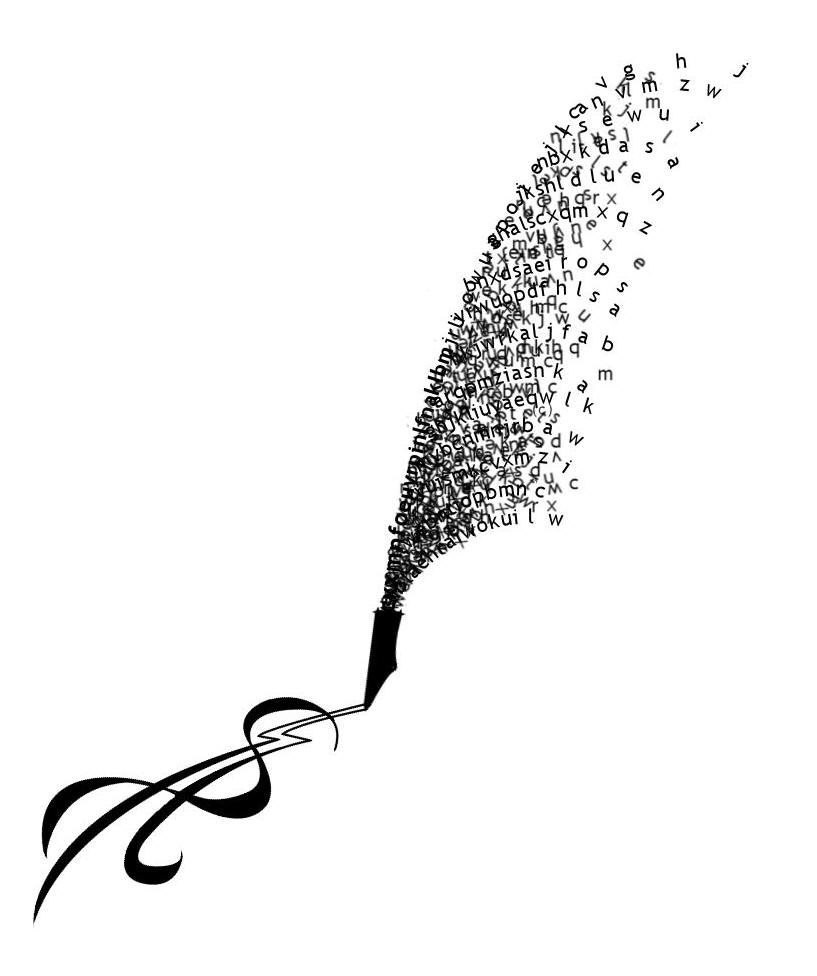 Copywriting is an interesting activity and can help freelance writers earn handsome money. Out of millions of freelance writing jobs, most are related to copywriting. So there is a huge online market for copywriters.
You cannot perform an excellent copywriting job unless you are aware of the basic copywriting techniques. So have a look at these four ways to create impressive copywriting pieces:
Be Convincing
It is not a story you are writing or a news update under the title of copywriting! You are made in charge of a great responsibility; you are here to convince readers to buy something! So be persuasive in your writing and add convincing arguments in it!
Be Realistic
I am not asking you to write unrealistically just to sell something! You need to put realistic facts and figures in your copywriting. Show your readers that you know what you are writing about. Include realistic thoughts and refrain from making unjust claims about the product in copywriting.
Be Genuine
By genuine, I mean that you need to show others who you are! Through copywriting, let your readers have a glimpse at the real 'you'! So instead of copying down others opinions make sure you do not neglect your own self!
Gather Information about Your Readers
You must know who your readers are! Each copywriting piece focuses on a specific audience! Know about your audience before writing something for them. Once you are familiar with your readers, you can easily mould your writing as per their needs!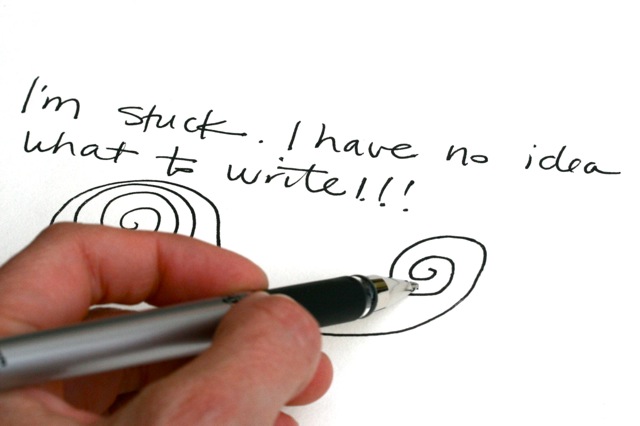 Generally the people do not know much about white paper writing. It is not prepared as much as articles, essays and academic papers by general public. This type of paper is slightly different from other writing pieces. It is written in the form of a report which contains important information about a problem. The solution to the problem is also suggested in the paper.
In order to produce a great white paper, you need to keep in mind the following things:
1.      Stay Focused
It is necessary that you keep central point in your mind while writing a white paper. You need to stay away from irrelevant thoughts and focus on the main point only. While writing about a single problem, include information about one problem only.
2.      Use Bullet Points
Sometimes, it becomes difficult for the write to arrange the paper into various sections. It is advisable to use bullets to number various sections and paragraphs. You have to think about the issues related to the problem under discussion. Then number them according to the significance of the each point.
3.      Organize the Paper Effectively
Do not just write the paper to increase the length. You have to organize the information to be included in the paper well. Properly format the paper and stick to four or five pages to create an effective white paper.
4.      Be Coherent and Logical
Understand that white paper is not an ordinary paper and as such requires logical approach. You have to make sure you put rational thought and analysis in it.
5.      Hire a Freelancer
If you cannot create a good white paper despite following white paper steps, hire a freelance writer. You might get experienced writers who can solve your problem in few minutes.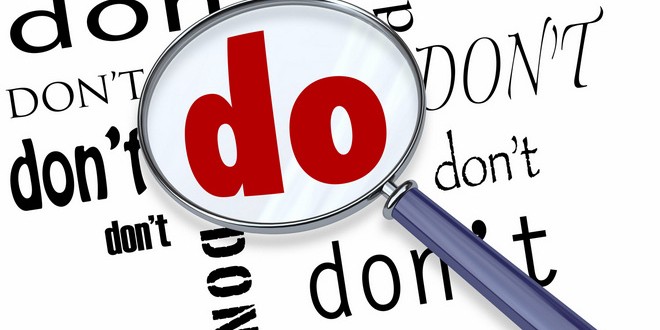 White paper consists of information of specific interest or authority. Some do's and don'ts for white paper have been given below:
Do's of White Paper Writing
There are some rules which are to be followed in order to write white paper effectively.
1.      Do Research
Do research before putting anything on a piece of paper. Read authentic journals and take information from reliable sources. Collect facts and figures from trustworthy sites or databases and use them in the report.
2.      Do Make It Easy For The Reader
Try to write in as much simple language as possible. If you need to use any difficult terminology in the paper, explain it. Always try to convey your message to others in an easy language for maximum output.
3.      Do Use Visuals
The people often get bored by reading a white paper full of factual data. Make it catchy for the readers by putting images and graphics in the paper. Use graphs, charts and diagrams also to create a good impact on the readers.
Don'ts of White Paper
Some things need to be avoided for producing a good piece of white paper.
1.      Don't Belittle Your Audience
Do not just think that there are fools going to read your document! Your paper will direct a specific audience with a certain education and experience. So avoid any absurd data or piece of information which would be fatal for the readers. Do not let anyone create doubts about the factual information contained in the paper.
2.      Don't Seem Over-Studious
Don't use difficult phrases or terms in the paper which would cause the readers to open a dictionary. Remember you are not here to show how studious or intellectual you are! You have to refrain from using phraseology flooded with difficult words.
3.      Don't Advertise Your Paper
Don't write your paper to give reader an impression that you want to promote a certain product. Do not use flowery language and speak for a specific product exaggerating its features.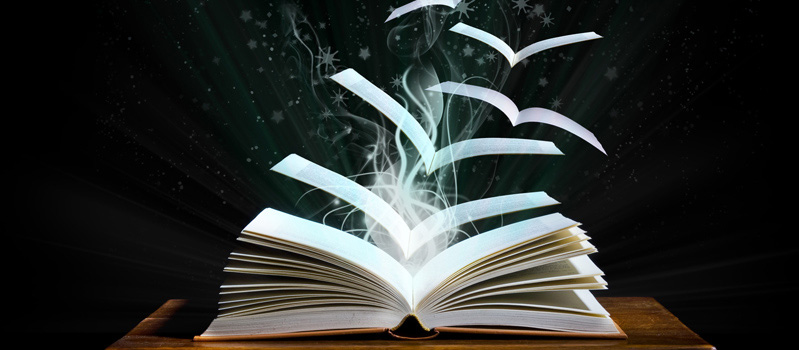 The white paper belongs to the category of writing which requires great expertise. The writer can create an attractive piece of white paper by following these four ways:
1.      Make a Catchy Introduction
The introduction is the first thing which a reader sees to grasp what will be covered in the paper. Focus on this section the most and try to make it catchy for the reader. If there is some interesting information in the white paper, highlight it in the introduction. Also, add the most gripping sentences in this part to attract the reader's attention.
2.      Add Cool Images
The images and pictures have a language of their own. You can use the power of images to create a good piece of writing. For producing a good white paper, add good images in it.
3.      Include Attractive Visuals
In addition to the images, try to include any relevant visuals in the paper which you find anywhere. Use diagrams, graphs and charts to explain certain important points in the paper. Also, make use of tables and any graphics which could highlight few points of the paper.
4.      Read Samples of White Paper
In order to write a great white paper, read lots of white paper samples. You can find many samples on the internet showing you catchy specimens. The more you read, the more you would be adept at white paper writing.
You can get writing help from a freelance writing firm to get a well-written white paper.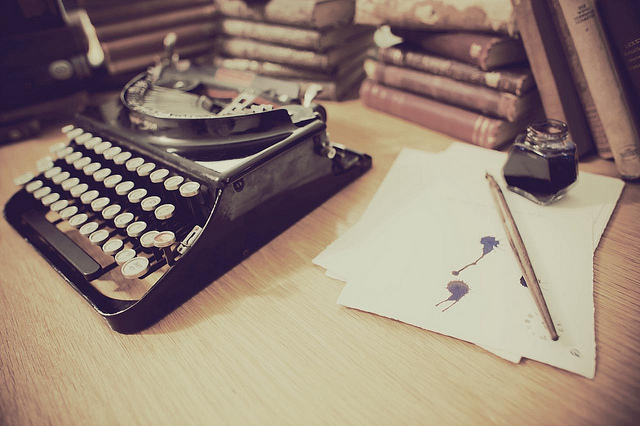 A white paper is an important piece of writing containing information of significant weight. There are three major steps to be followed to create a white paper:
Step: 1
Firstly, you have to write an introduction for the white paper. In the introduction, provide a summary of the important points covered in the paper. Make it comprehensive enough to include all the basic information of the paper. It is done to ensure that the readers get an overview of what is written in the paper.
Step: 2
The second step involves telling about the problem going to be discussed in the paper. The writer will focus on the issue for which the white paper had been written. The whole background of the problem will be discussed here. Sufficient light would be shed on the problem to clarify the issue completely. In another section, the solution for the problem will be presented.
Step: 3
The third step includes giving a conclusion to the paper. The entire discussion in the white paper would be briefly described in the end. Also, the reference sources would be explained in the works cited section.
By following the three steps given above, you can write white paper quite easily. Also you can get white paper services from a freelance writing company. In this way, you can get an excellent white paper written.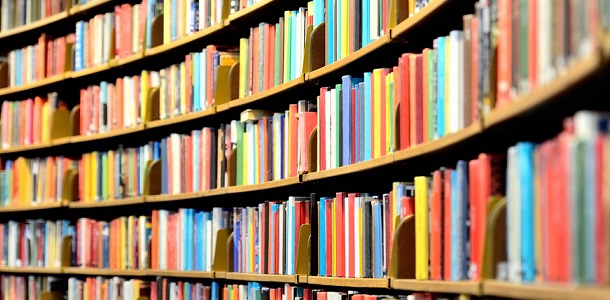 Academic writing is a formal sort of writing which requires a great deal of research. In order to produce excellent writing piece, there are few academic writing steps to follow:
1.      Give a Proper Introduction
The introduction is an important part of academic project and needs great attention. Keep in mind that it is the first thing that passes through a reader's eyes. You can put a question in it to catch reader's attention. Alternatively, you can put some facts and figures to captures the mind of the reader. In some cases, quotations are used to highlight the purpose of academic assignment.
2.      Focus on Body
You must not leave the body of assignment dull and monotonous. Try to make it appear logical by including a flow of ideas. Keep it relevant to the topic and thesis statement described in the introduction. The proper flow and relevance to the topic is a must thing for a good academic assignment.
3.      Write a Convincing Conclusion
Many people neglect the last but important part of an academic assignment. It should include the gist and all the main points included in the writing piece. Do not forget to give the readers a logical but convincing conclusion. The conclusion must not seem absurd and should follow the critical analysis done in the body.
These simple steps can improve your academic writing work a great deal. If you follow these tips, you can produce high quality academic writing task.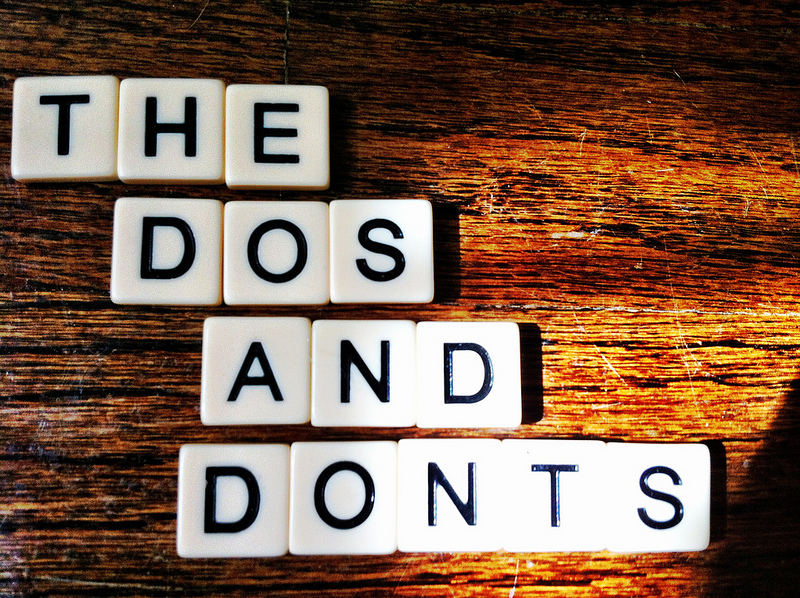 You need to follow some academic writing rules and take care of some do's and don'ts to create good academic paper.
Do's of Academic Writing
1.      Read Instructions Carefully
Do read all the given information and guidelines related to a specific assignment in detail. Get a good grasp of the assignment before starting to write.
2.      Manage Time Properly
Do take care of the time aspect while preparing an academic writing piece. If you have to write a paper of 2000 words, do spare three to four hours for it. Remember you will need time to research for the project also. So always leave one or two hours extra for the task in case you need more specific information.
3.      Use A Good Dictionary
One of good academic writing tips includes using proper word choice and vocabulary. For this purpose, make sure you have an authentic dictionary. Use it to find meanings of words you do not understand well. Also consult another dictionary for synonyms and antonyms.
Don'ts of Academic Writing
1.      Never Copy Information
One of the biggest academic writing tips is to write original and not copying anyone's work. So do not copy information from some source because you will be caught finally! There are plagiarism checkers which can easily detect the amount of copied work.
2.      Avoid Grammatical Errors
Do not be careless while writing an academic piece of paper. Proofread your paper for all type of grammatical errors. Do not make spelling mistakes as it will mar your academic paper.
3.      Don't Take It Lightly
Never think that you just have to fill the word count specified for the academic paper. Be smart and focus fully on the assignment. Do not show careless behavior by just putting in absurd information.
By following the do's and don'ts described above, you can definitely write a perfect academic paper.
Many people do not discriminate well between an ordinary writing and academic writing. If you do not know what the things which make academic writing unique are, read the pointers given here:
1.      Write In Third Person
Do not just start with expressions like 'we' and 'I' when you are up on an academic paper. Be as must formal in writing as you can! Avoid any informal expressions which you use in your daily life. Try to write everything in third person. It is better to use sentences like: 'It was decided by the management…', or 'The researcher found in this study…' etc. Avoid sentences like: 'I decided to go for it…' or 'I saw that this study…'
2.      Cite Appropriately
Keep in mind that academic writing is not an ordinary writing piece in which you can say anything. You need to provide a reference for any data you include in the assignment. Do include the writer's second name with year while referring in-text. Follow APA, Harvard or any other citation style depending upon your needs.
3.      Enhance Your Vocabulary
For producing an academic paper, make sure you have a good vocabulary. Keep a dictionary with you to find meanings of difficult words. Use appropriate words as word choice is very important in academic writing.
4.      Be Objective
Do not give biased opinions while writing an academic paper. Make an objective analysis of the situation or topic given to you. Refrain from giving personal opinions unless asked. Your tone must be neutral and objective always!
5.      Be Responsible
Remember whatever you write is your responsibility! Do not give any inaccurate information to the readers. So make sure that you have genuine resources of journal articles or research papers. Use facts and figures appropriately throughout the paper.

There are many ways through which you can give your academic writing an expert touch! Check out four great ways to make a good academic assignment:
1.      Formal Expressions
The academic writing must have formal touch and must not include any informal phrases. It needs to be perfectly free from errors of all sorts. The flawless piece of academic writing is what is demanded from students. Make sure you stay away from colloquialism and slang expressions. The vocabulary must be dense and complex expressions are preferred to simple and easy language.
2.      Logical Approach
The academic work must be logically arranged and properly sequenced. It should not seem illogical and everything must be in order. You can use bullets and numbers to arrange the work in a rational order.
3.      Relevance
The important thing to consider while preparing an academic project is sticking to the central idea. All the sentences within the academic work must be following the main theme. The topic of the assignment must be evident through each page of the academic essay.
4.      Proper Use of Citation
The unique consideration with respect to academic writing is taking care of citation. You should include only the authentic sources for citing information. Make sure the assignment follows the citation style prescribed by your instructor. It must be thoroughly adopted in the entire paper. The citation must be arranged alphabetically at the end of the paper as well as within text to complete academic writing work properly.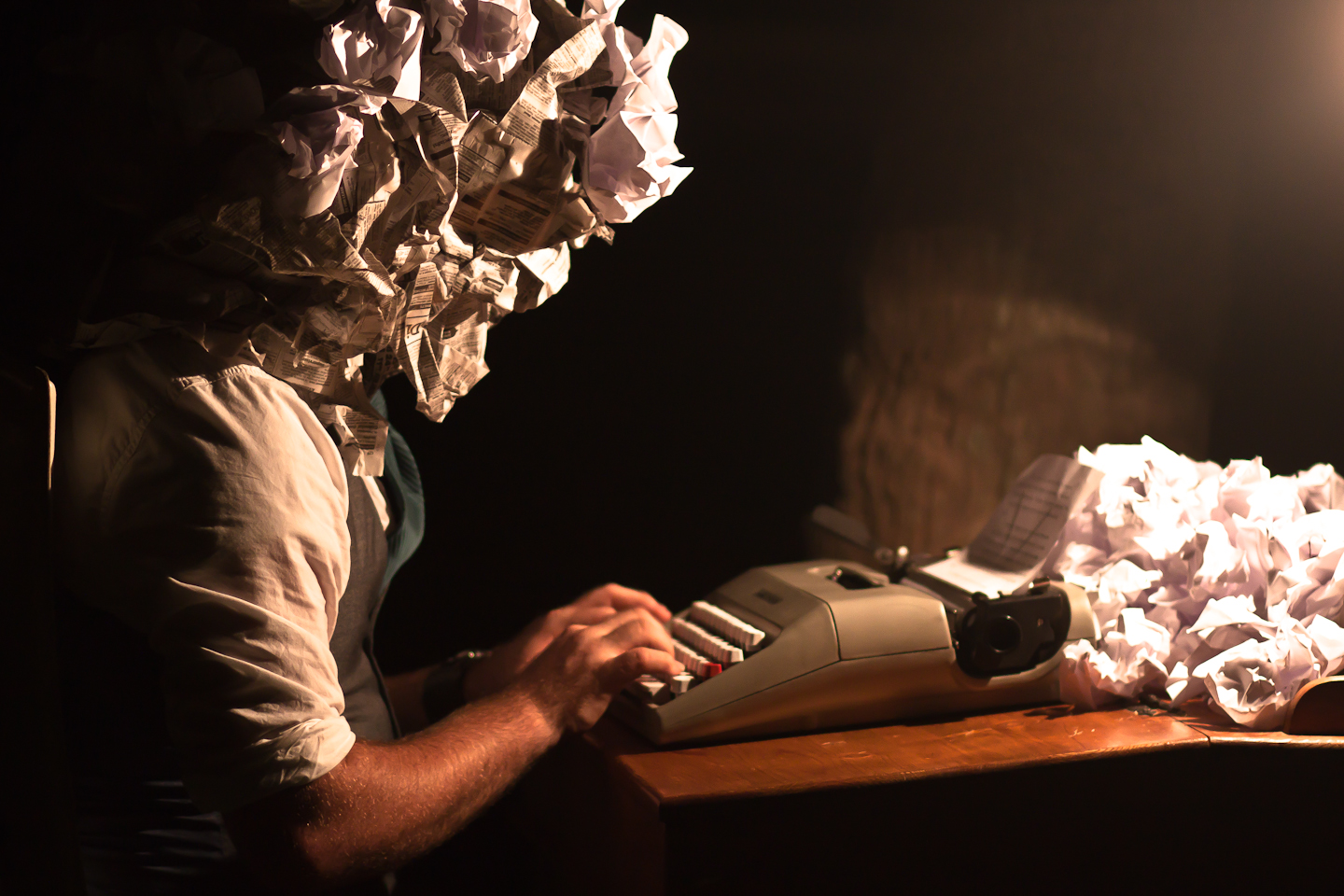 Do's of writer's block
Do make a habit of writing at least one page daily. Do free writing instead of burdening yourself with a variety of topics.
Do take care of your physical health so you can focus well on your

writing

.
Do make an effort to keep your mind stable and healthy all the time. It is important to foster positive thoughts in your mind all the time.
Indulge yourself in mental and physical exercise to avoid the happening of writer's block. You can solve some puzzle or do something like that to keep your mind fresh and in working condition.
Do keep yourself interested in writing by writing on the topics of your choice. Try writing whenever you have a nice idea in your mind that needs to be penned down.
Don'ts of writer's block
Don't make yourself guilty for going through the writer's block. It will only worsen the condition and will not going to do any good for you.
Don't pain yourself with forcing yourself to writing if you just do not feel like so. Instead take time to resume the writing process.
Don't try to only use your hands but indulge your whole body also in attempting to produce quality work. Take a walk for a while and go back to work after some idea stuck your mind.
Don't sit and try to write in a place that is full of noise or other distractions. These distractions will not let you concentrate on your writing easily.
Don't write on topics that bore you as they will trigger the writer's block. Instead always try writing on creative and interesting topics.
It is hoped that the above mentioned tips will help you in curing writer's block. These guidelines will especially help you if you are a freelance writer.