2012 was an interesting year for Bollywood. It was for the first time we have seen so many movies grossing more than 100 crores Indian Rupees in a year. The year presented a great variety of movies from various genres.
Some movies made by the Indian Cinema fraternity which were released in 2012 were good, some were good and some were too awful. Star power still rocked. Masala movies with superstar banners and brand names did well on the box office.
The positive point of 2012 however for Bollywood is that some non-Masala movies were also released and the results were surprising! Many of them did well at the box office.
Unlike the usual Bollywood trend this year we have seen some woman-centric movies too, and thankfully some of them were hits too. Now that is some change! This makes 2012 an important year for Bollywood.
FilmsplusMovies presents our list of the best 15 movies of the year 2012 from Bollywood. This list is based on critic reviews, responses of the audience after watching a movie in the theater, storylines, acting, music, and direction of the movies. Cinema is not all about grossers after all!
15. Dabang 2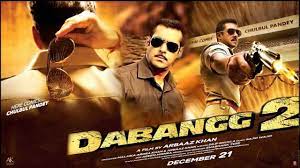 Salman Khan starrer end of the year movie Dabang 2 which is a squeal of his earlier blockbuster Dabang. Salman Khan has experienced the most successful period of his acting career in the last 2 years by delivering 5 movies in a row that have grossed above 100 crore mark in India only. Dabang 2 is a thorough entertainer and all we can say to our very own Sallu Bhai (Salman Khan) is "Box office per Kamal Kartey ho Pandey ji"
14. Son of Sardaar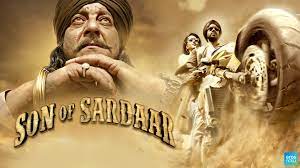 Ajay Devgan hits gold yet again with his light comedy action-packed movie Son of Sardaar. Son of Sardaar had all masala elements. It has some funny sequences, some good songs, a nice Punjabi family environment, and a great star cast including Sanjay Dutt, Juhi Chawla, Sonakshi Sinha along with Ajay himself. Son of Sardaar is among the top ten highest-grossing movies of Bollywood in 2012. This is particularly amazing because Ajay Devgan starrer was released on the same day as King Khan starrer "Jab Tak Hai Jaan".
13. Bol Bachchan

What do you expect when Rohit Shetty and Ajay Devgan join hands? As always-a blockbuster! This typical masala comedy by Rohit Shetty has Abhishek Bachchan and Ajay Devagan as the star cast. This movie got a great opening and did extremely well on the box office. It is a light entertaining movie.
12. Jab Tak Hai Jaan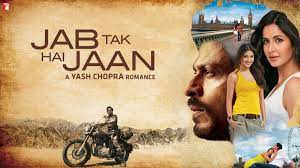 A Yash Chopra Romance. A King Khan Starrer. What do you expect? Yes, guys. Shahrukh Khan starrer Jab Tak Hai Jaan is among the highest-grossing movies of 2012. The movie was released a few days after Yash Chopra's death. Jab Tak Hai Jaan is a modern-day love story. Shahrukh Khan looks convincing as a lover boy (more a man) as always. Katrina Kaif and Anushka Sharma have done a great job in this movie.
11. Ek Tha Tiger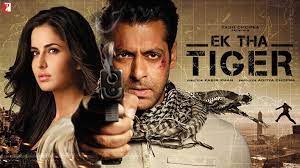 And here comes the highest-grossing movie of the year. Yes. It is none other than Salman Khan starrer Ek Tha Tiger. The movie was declared a blockbuster within 2 weeks of its release. Ek Tha Tiger got this year's best opening at the box office. Salman Khan and Katrina Kaif's on and off-screen chemistry was one factor that played its role in making this film a big hit.
10. Cocktail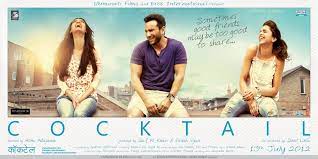 The cocktail is a super hit movie which was produced by our own Nawab Patodi. Yes, guys, it's Saif Ali Khan's production. The movie had some good dance numbers and a good story. Deepika Padukone looked great in this movie. She has acted very well as Veronica in Cocktail. Diana Penty looks convincing too. It's a modern-day love story that scored well on the box office.
9. Vicky Donor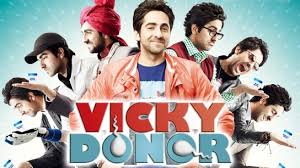 Well. At last, we have a different, non-masala film from Bollywood. Vicky Donor is produced by John Abraham. The movie has done well on the box office even though the cast was new. Ayushmann Khurrana has performed well as Vicky, the sperm donor and Yami Gautum look good too. It's the story that makes this movie a good watch though.
8. Talaash
It's an Aamir Khan starrer. What do you expect from it? Aamir Khan's brand never fails on the screen. Like Always, this time again Mr. Perfectionist has delivered a great performance. The movie has scored well on the box office and is among the top ten grossers of the year. Kareena Kapoor looks extremely beautiful and convincing in her role. Rani Mukherjee has performed her role very well.
Reema Kagti has offered us some crisp direction. Zoya and Farhan Akhtar duo are creative with the dialogues and story. An interesting thriller, some good music, and good acting performances make this movie a must-watch for all Bollywood movie fans. Also, it looks like we have a great actor in Nawazuddin Siddique as he has proved himself in Talaash and two other performances in 2012.
7. Gangs of Wasseypur I and II
This movie is one of the most well-researched movies from Bollywood in a long time. Nawazuddin Siddique and Manoj Bajpai look convincing in their roles. This movie is not a typical masala movie made for commercial cinema. It is pure art.
With some great acting performances, great story and good direction Gangs of Wasseypur is a must-watch for all those who love Indian parallel cinema. Gangs of Wasseypur has already bagged multiple nominations for awards in Asia Pacific Film Festival. This film is not in the run of the mill production which grosses 100 crores plus, but it is most definitely a very well made film.
6. Agnee Path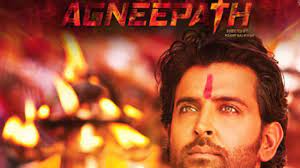 Hrithik Roshan performs as Vijay DeenaNath Chauhan! Do you remember Vijay DeenaNath Chahaun from the original flick? Yes, it is one of the most memorable roles performed by Amitabh Bachchan himself. This movie was a true challenge for Hrithik Roshan's acting capabilities. It is no joke to compete with Amitabh Bachchan when it comes to this kind of role.
Hrithik himself was great though Sanjay Dutt as Kaanch Cheena (played by Danny Denzongpa in the earlier version) has simply outclassed everyone else. Amitabh Bachchan starrer Agneepath was a much better movie overall but as far as this version is concerned, you cannot take any credit away from Hrithik. He has performed extremely well as an actor and has delivered a 100 crore plus result at the box office too. Agneepath is 3rd biggest grosser of 2012.
5. Barfi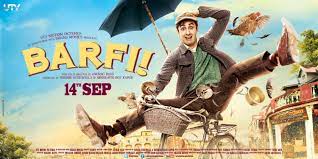 Ranbir Kapoor is back with Barfi! What a charming performance by an all-star cast! Ranbir has acted very well as a deaf and mute boy Murphy Johnson who is known as Barfi and Priyanka Chopra has matched those skills equally by playing the role of an autistic Jhilmil with perfection. Illeana D' Cruz appears extremely elegant which suits her role very well.
Barfi was directed by Anurag Basu. The music was by Pritam. Barfi grossed more than 100 crores and is the top 5th grosser of 2012. Barfi is a movie that is not a masala movie though it has some elements of typical Bollywood flicks. Barfi is a very cute love story that has light comedy sequences and some great acting performances by Priyanka Chopra and Ranbir Kapoor. It's a must-watch for all. Yet another path breaker for 2012 which managed to do well on the box office.
4. Pan Singh Tomar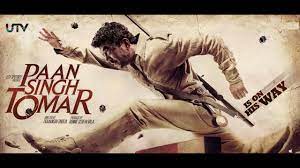 Irfan Khan has performed convincingly as Pan Singh Tomar. A movie which is quality cinema, has some great acting performances, a great storyline and is very well researched-that is what Pan Singh Tomar is. Irfan Khan is known for his acting skills and with Pan Singh Tomar he has proved that when it comes to acting, Irfan is definitely among the best actors of a recent lot.
3. Kahaani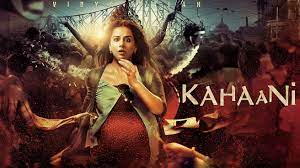 The box office success of Kahaani is proof that Bollywood has matured a bit. Vidya Balan plays Vidya Baghchi, a 7 months pregnant woman, who is looking for her missing husband in Kolkata. Nawazuddin Siddique has performed very well as the arrogant Inspector Khan. Kahaani is a thriller. The first response to the movie was not very good but positive word of mouth led it to be among the top 15 grossers of the year.
Kahaani as a movie relied on the fact that it offered quality cinema. 2012 has been a better year in the sense that many of the actresses have performed meatier roles rather than playing the girl next door or damsel in distress. Vidya Balan has stretched her great performance with the box office hit list to a 5th year now.
Many consider Vidya as the best actress among the current lot. She has played a variety of roles in her career so far which justifies the appreciation she gets. Without any hip hop dance numbers or any superstar male lead, Vidya Balan has managed to deliver a super hit in a deglamorized role. Hats off. Oh, and yes, FilmsPlusmovies wishes Vidya a very happy married life. She tied the knot in 2012 breaking many hearts!
2. English Vinglish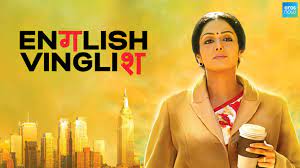 It's only Sridevi who can do that! Yes, guys, the Queen is back. And what a comeback! English Vinglish is Gauri Shinde's directorial debut. Gauri has written a very simple story in a very simple style and has delivered a masterpiece.
Gauri Shinde deserves all appreciation for writing an original story. The unique selling point of this simple movie was the fact that almost every one of us can identify the characters. Gauri proved herself as a remarkable director with her first flick. Though the contribution of the director cannot be undermined, it's the queen herself who brings Shashi's character to life. Sridevi has performed extremely well as Shashi.
Sridevi (who is often called as Superstarni of Bollywood) has started this second innings of her career after a gap of 15 years. English Vinglish has proved Sridevi an actress par excellence. The film secured a hit status within India and Superhit overseas. English Vinglish premiered at Toronto International Film Festival where its first screening got 10 minutes standing ovation.
Sridevi plays the role of mother of two and a simple Maharashtran house wife who takes on solving her little domestic problems. Amitabh Bachchan appears in a cameo and his sequence has some perfect comedy by the legend. At 49, Sridevi looks slimmer than ever.
The reigning superstar of the 80s and early 90s has played it very intelligently. She has delivered a performance whereby she has outdone most performances of the year 2012. She is among the most favorites for Best actress awards this year. At 49, she is still "the hero" of her movie. As always she is the trendsetter. As I said, it's only Sridevi who can do that.
1. O My God!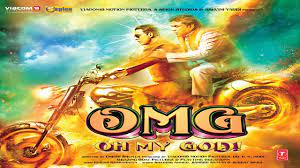 Paresh Rawal has delivered a huge hit and an excellent performance with O My God! The movie has grossed 100 crores and is among the top grossers of the year. Critics have declared Paresh Rawal's performance as the best of the year. Shobha De' tweeted that in 2012 it's only Paresh Rawal and Sridevi who have acted very well; the others are all heroes and heroines. To a great extent, I agree with Shobha here.
Paresh Rawal has acted like a person who is a businessman and who registers a case against God to get his insurance claim funds. Akshay Kumar plays a special role where he acts as God. A clear taunt on our society's religious biases and blindness, OMG is a must-watch for all.
Highest-grossing movies of 2012 include:
-Ek Tha Tiger
-Rowdy Rathore
-Agnee Path
-Housefull 2
-Barfi
-Jab Tak Hai Jaan
-Son of Sardaar
-Bol Bachchan
-Talaash
-O My God
-Dabang 2
Super hit and hit movies include Kahaani, English Vinglish, Vicky Donor, Ishaqzaade, Cocktail, Raaz 3, and Jannat 2.