Songs play a vital role in appealing audience toward Hindi movies. People like to see the way countless Bollywood films have certain prescribed songs such as cheerful songs, teary songs, romantic songs, seductive or sensual songs, and sometimes angry songs.
In simple words, Hindi cinema is nothing without songs. This article will enlighten some of the most sensual songs from Indian films that are erotic yet classy.
● Na Jao Saiyan (Sahab Bibi Aur Ghulam)
Sung by Geeta Dutt, 'Na Jao Saiyan' from 1962's Sahib Bibi Aur Ghulam is my all-time favorite song. It pairs with the exceptional and heart-wrenching singing and passionate performance by Meena Kumari who seemed really into the passion of the melody. Na Jao Saiyan' has beautiful lyrics with the perfect flow of the song. The song interestingly exemplifies how seduction songs have changed over the years.
● Bahon Mein Chalay (Anamika)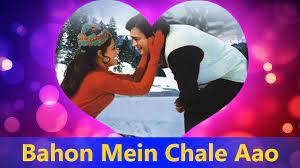 A quite different sensual song from 1973's Anamika where the avid audience finds no skin is being shown. 'Bahon Mein Chalay Aao' shows lovely Jaya Bahaduri longing for her beloved to come into her arms. Sung by Lata Mangeshkar, the song has innocent picturization on sensual lyrics and an unbeaten melody.
● Kaate Nahin Katate Ye (Mr. India)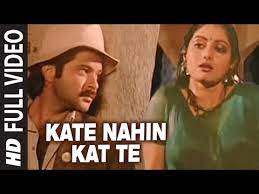 A gem of its genre, 'Kaate Nahin Katate' is a superhit erotic song of Bollywood. The track is from 1987's masterpiece Mr.India where stunning Sridevi is sure to sizzle in a wet blue saree. Her facial expressions, erotic moves superbly meet with the brilliant composition of Lakshmikant payerelal and expressive singing of Kishore Kumar and Alisha Chinoi.
● Aaiye Meherbaan (Howrah Bridge)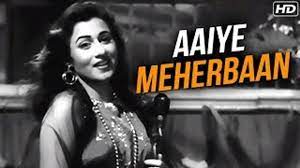 A magical combination of the fascinating voice of Asha Bhonsle, Hasrat Jaipuri's lyrics, and O. P Nayyar's composition 'Aaiye Meherbaan Baithiye Jaane Jaan' from Howrah Bridge is the most sensual song of its time. Asha Bhonsle has done full justice in doing all the heavy lifting in the seduction area. Madhubala looks dazzling and ravishing and gives an extraordinary performance which adds an amazing attraction to the song.
● Dhak Dhak (Beta)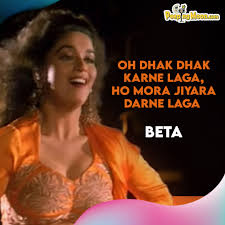 Dhak Dhak from Beta is one of the best quintessential seductive songs, which does not only leaves pulses racing and hearts palpitating but also raises the temperatures on the screen with its hot visuals. The song has everything to seduce the audience right from the lyrics, picturization, and composition; to Anil Kapoor's sizzling chemistry with lively Madhuri Dixit who beautifully gives erotic moves with exceptional facial and physical expressions.
Kuch Kuch Hota Hai (Instrumental)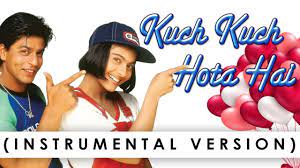 Kuch Kuch Hota Hai, Instrumental represents how the real magic of music can portray so much without lyrics. The sweet and hot couple of Shahrukh Khan and Kajol deliver exceptional chemistry and this instrumental perfectly certifies their warmth together as a pair. Kajol looks utterly beautiful and exceptionally sizzling in a red sari and gives brilliant facial expressions on the heart-throbbing beats of this instrumental number.
● Tip Tip Barsa Pani (Mohra)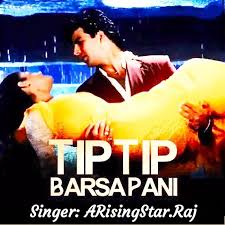 From the film Mohra, 1974, 'Tip Tip Barsa Pani' redefines romance and sensuality. The song gets beauty with ravishing Raveena Tondon who looks super sizzling in a wet yellow sari and charming Akshay Kumar. There is actual sensual dancing and erotic moves between the duo and the magical voices of Alka Yagnik and Udit Narayan make this rainy track nostalgic.
● Main Yahaan Hoon (Veer-Zaara)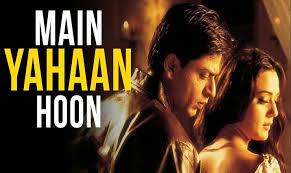 This may not be a sensual song but the tune, lyrics, and picturization bring a sensation in listeners' hearts and thrill their bodies. Udit Narayan has vibrated his voice to lend an effervescent feel to the song where Shahrukh gives a vivacious feel to the track by his avid performance.
● Jadoo hai nasha hai (Jism)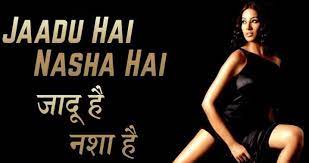 This super hit song from Jism is one of the definitive songs in the genre!It's a true sensual song as both John Ibraham and Bipasha Basu seem to be into each other. The passionate voice of Shreya Ghoshal has surpassed the beauty of the song.
● Roop Tera Mastana (Aradhana)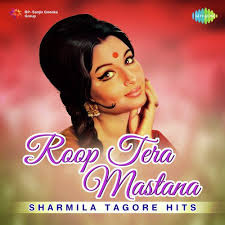 The most sensual song of the 70s 'Roop tera mastana' is from Aradhanawhere the good-looking Rajesh Khanna and the graceful Sharmila Tagore are in romance. This track has different but amazing cinematography where the entire song is filmed in an only long take.
The camera whirls around the blaze chasing Khanna who wants to make his moves on Sharmila. The magical voice of Kishore Kumar adds splendor to Anand Bakshi' words while the passionate performance by the duo makes the audience hold their breaths.
● Suraj Hua Maddam (K3G):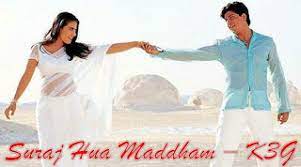 Wow! This sensual number from Kabhi Khushi Kabhi Ghum reminds us of our first crush. 'Suraj Hua Maddam can be portrayed as a sweet piece of music, singing, and momentous lyrics that just make you blow up the volume. This track flawlessly paints the depiction of innocent love, countless desires, sensuality, and togetherness.
Voiced by Sonu Nigham and Alka Yagnik, the song brings so many tender and warm flashes and desires for the love birds. Shahrukh Khan and Kajol blow the soul to the song by their magnificent performances and sizzling chemistry.
● Dilbar Dilbar (Sirf Tum)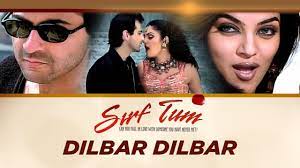 When it comes to sensuality and seduction, no one can forget to add the super hit song 'Dilbar Dilbar' from 1999's Sirf Tum to the list. Alka Yagnik fabulously sang the song in the music direction of Nadeem-Sharvan while Sushmita Sen looks stunning and super hot in its video. The way she points brushes her curls around and rocks are outstanding and get a special mention here.
● Jaane Do Na (Saagar)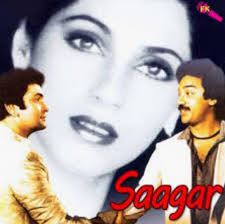 'Jaane Do Na' from 1985's Sagar is definitely on our list of most sensual songs of Bollywood. Sultry-looking Dimple Kapadia in red sari sizzles while super charming Rishi takes young women's hearts away with his passionate performance. This breezy sensual song is sung by Shailendra Singh and Asha Bhosle.
● Husn Ke Lakhon Rang (Johnny Mera Naam)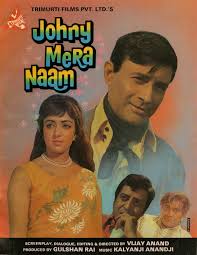 Beautifully sung by Asha Bhonsle, this sizzling song from 1970's Johnny Mera Naam has the magic to leave your jaws wide open while you watch its video. Padma Khanna superbly sets the screen on fire with her hot sizzling moves. She beautifully attempts to seduce Premnath with her matador act using her skirt.
● Aa Jaane Ja (Intaquam)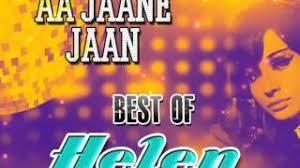 They are obvious choices that everybody thinks of and we simply love the melody of Aa Jaane Ja from 1969's Intaquam. This sensual number demonstrates the versatility of the sweet voice of Lata Mangeshkar. Aa Jaane Ja carries an absurd filming and sizzling performance of Helen.
● Yeh hai reshmi zulfon ka andhera (Mere Sanam)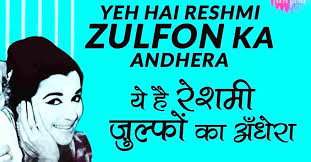 This sensual number is from 1965's Mere Sanam. A typical Asha Bhonsle song that thrills your body with its lovely tunes and passionate and romantic lyrics of Majrooh Sultanpuri. The song is shot on Mumtaz and Biswajeet where the actress attempts to seduce the actor and one can see him fighting the urge badly but as the rule of Indian movies says that a well-respected gentleman should never attract to a bad woman so he refuses the intentions and runs away.