Amitabh Bachchan is the biggest and best thing that ever happened to Indian cinema. He is one megastar from Indian cinema whom people love dearly. Rekha is one of the most sensual women who ever appeared on the Indian silver screen. She is a versatile actress from Bollywood.
Rekha is counted by one and all among the best Indian actresses. Bollywood movies might be considered masala movies by many. Indian cinema has however produced some great on-screen jodis. Amitabh Rekha on-screen jori is one of people's favorite to date.
The latter half of the 1970s decade and some part of the 1980s was dominated by Rekha Amitabh on-screen couple. This jori experienced a lot of fame not only due to the sizzling on-screen chemistry between the two but also due to the alleged off-screen chemistry.
Rekha has always been very open about her admiration of Mr. Bachchan. Amitabh on the other hand has preferred remaining silent on this issue. It is an interesting coincidence that both these Bollywood actors are born under the zodiac sign Libra.
Amitabh Bachchan turns 79 on 11th October, 2021. Rekha turns 67 on 10th October, 2021 FilmsplusMovies wishes both of these ultimate stars a very happy birthday.
To commemorate the entertainment this on screen jori has provided us over the years, here is the list of top five movies of Bollywood actors Amitabh Bachchan and Rekha.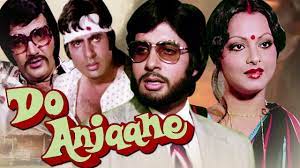 5. Do anjaney: This was one of the first few movies where Amitabh Bachchan the legendary Bollywood actor was paired against Rekha. Great story line and good acting, this movie was a hit.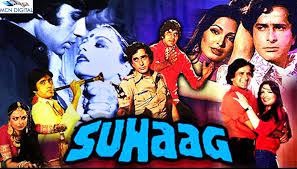 4. Suhaag: A light comedy movie which also starred Perveen Babi and Shashi Kapoor was a box office hit.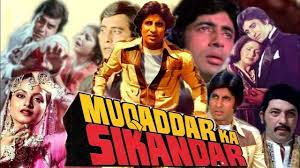 3. Muqqadar ka Sikander: This movie from 1978 had some great music and brilliant acting performances by both Rekha and Amitabh Bachchan. Rekha performed "Zahra Bai's" role in this movie which was a landmark in her career.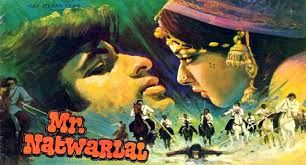 2. Mr. Natwarlal: This 1978 film which had Rekha and Amitabh in the lead role was a box office hit. "Pardesia" song from this movie is still very popular. It was typical Amitabh movie with some action, romance, comedy and nice music.
1. Silsila: This movie was all about a love triangle where Jaya Bhaduri, Amitabh Bachchan's real life wife, played the role of his wife, and Rekha played the girl Amit loved. Rekha's character was one of the most sensual characters from Bollywood ever. Rekha's role was named "Chandni".
Yash Chopra, the maker of Silsila (1982) was so inspired that he produced another movie in 1989, which was Sridevi starrer Chandni. Both the movies had some excellent music which is still loved by people. Though Chandni was a blockbuster, Silsila (which had the original Chandni) failed at box office. Amitabh Bachchan and Rekha are still among the most favorite on screen jodis in India.