When it comes to baby adoption by a movie star, which name pops up in your mind? Of course, none other than Angelina Jolie. Angelina is a trend setter in Hollywood for adopting kids.
This trend has however become prevalent in Bollywood as well where many movie celebrities have adopted kids. Among the significant Indian movie stars, Sushmita Sen is known for taking this bold step.
Here are some other Bollywood celebrities that have adopted kids:
1. Sushmita Sen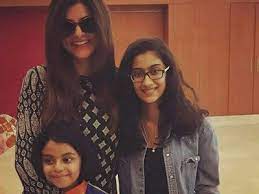 Who would have thought that a former Miss Universe would want to have kids so bad? Sushmita Sen, former Miss Universe and a shining star of Bollywood, fought a long battle to adopt her baby Renee. However it wasn't enough for her as she wanted a baby sister for Renee. For this reason, Sushmita Sen indulged in another legal fight for custody of another child, Alisah.
2. Raveena Tandon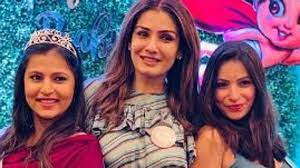 Raveena Tandon of "Tu Cheez Bari hai Mast Mast" is a popular name in adoption list. The most striking thing about Raveena is that she adopted two daughters when she was only 21 and was enjoying her career peak. This happened way before she got married to Anil Thadani later. Her daughters, Chayya and Pooka are like sisters to her. Raveena now has to more kids from her husband, son Ranbir and daughter Rasha.
3. Subhash Ghai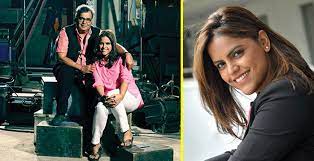 Director of Khayal Nayak and Pardes, Subhash Ghai has never been vocal about adopting a daughter. Meghna, Subhash Ghai's adopted daughter, is a biological child of his younger brother. Meghna is currently handling Subhash's film institute Whistling Woods.
4. Dibakar Banerjee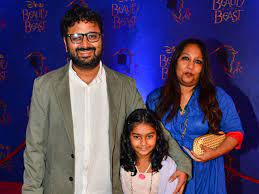 Banerjee has given us movies like Oye Lucky Lucky Oye, Khosla ka Ghosla and Love Sex aur Dhokha. He and his wife, Richa ended up adopting a girl in Mumbai in 2010.
5. Nikhil Advani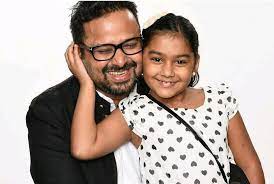 Nikhil Advani also adopted a daughter, Keya in 2006. As per Nikhil, his daughter is more important to him than his films. No wonder Advani is seen taking special breaks to spend quality time with his daughter.
6. Sandip Soparrkar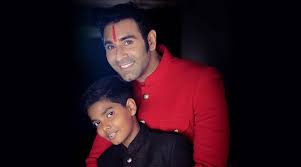 Choreographer Sandip Soparrkar had to wait for long to get custody of his dearest son Arjun. After lots of interviews, he was able to convince that he is not like other single men who aren't ready to take the responsibility of a child. Sandip adopted his son before marriage.