September is abundant with interesting cultural festivals throughout. You can have good time with your friends and family by participating in exciting cultural festivals.
The most famous festivals that are commemorated in the month of September have been listed here.
Colorful Cultural Festivals

Australians celebrate National Wattle Day to rejoice the coming of September. This festival consists of bringing wattles of diverse nature and spending time among them cherishing their beauty. The resilience of wattle represents the spirits of the Australian people. Fairfield festival is also celebrated by Australians after the month of Ramadan.
The Muslims fast during Ramadan and celebrate the festival of Eid shortly after it. In Fairfield festival, the people from various cultures flock together to have good time. Another festival with the name Brisbane Festival is also organized to entertain people through art displays, music, dance performances, circus and so on. It is one of Australia's leading international arts festivals.
Unique and Diverse Cultural Festivals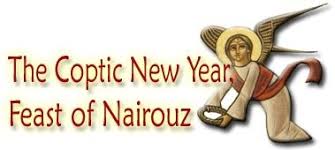 Coptic New Year is a cultural festival which is commemorated to celebrate New Year. Another festival with the name Turning Wave Festival is rejoiced in September among art and music. It is dedicated to the promotion and celebration of Irish and Australian music and arts. Likewise, OzAsia Festival is commemorated in September in order to cherish Asian and Australian culture.
It is Australia's leading arts festival entirely dedicated to engagement with Asia. The people dance and enjoy music along with nice food in this festival. The Germans celebrate Oktoberfest, a cultural festival which consists of food, dance and music.
It is the world's largest Volksfest. It is held annually in Munich, Germany. Children Festival is also organized in Australia which is a major attraction for children from various cultural backgrounds. Mid-Autumn Festival, an East Asian festival is also commemorated in September.