Festivals these days are so often celebrated around the world now that most of them are no more considered to be confined to a particular geographical location or community.
The month of August has plenty of festivals around, most of them are celebrated all over the world regardless of culture, background, society status, religion, race, or other factors.
The five most famous August festivals include:
• The Bilbao's Big Week festival in Spain
• The Charleville Camel, Donkey and Yabbie Race Festival in Australia
• The DC Comedy Festival in the US
• The Art of Burning Man in the US
• The Tomatina Tomato Fight festival in Spain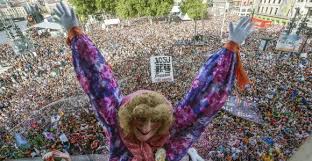 The above mentioned August festivals seem to indicate that the most famous festivals take place in the US and Spain generally, which is in fact true. There are other cross-cultural events in France, UK, and Brazil as well. One notable August festival is the DC Comedy Fest.
The highlights include common comedy elements such as standup, sketch, short films, and political humor. The Tomatina Tomato Fight on the other hand is an extremely famous festival known worldwide for its 'fighting and flying' of tomatoes, while Bilbao's Big Week focuses more on the traditional festival elements of Spain such as Basque music, dance and sports.
Festivals from 1st to 15th August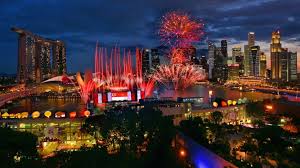 On 1st August, Benin and Switzerland have their National Days.
Rakhsa Bandhan, a Hindu religious festival is on the 2nd of August.
Islander Children's Day is on 4th August with Jamaica's National day on the 5th. Also, Ambifair Festival, Brisbane is on the 5th of August.
On 6th, Cook Islands has its Constitution Day while Bolivia has Independence Day on the same date. Garma Festival is also commemorated on 6th August.
On 9th, there is Singapore's National Day and Darwin Festival.
Krishna Janmashtami, Hindu religious festival is on the 10th of August.
On 11th and 14th, Chad and Pakistan have their National Day and Independence Day respectively.
Dormition of Theotokos, a Christian festival in the memory of V1irgin Mary is on 15th. Also, Townville Cultural Festival is commemorated on the same day.
Festivals from 16th to 31st August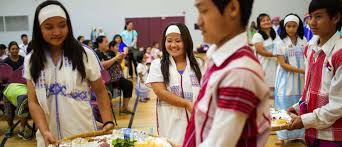 On 18th August, Henley-On-Todd Regatta is rejoiced which is also considered the festival of rowers.
On 19th of August, Muslims will celebrate their religious festival of Eid-ul-Fitr.
On 25th August, Mareeba Multicultural Festival is rejoiced to pay homage to culturally diverse groups.
On 27th of August, Karen Wrist Tying Ceremony will be celebrated in Hobart.
On 31st, Kyrgyzstan, Malaysia and Tobago have their National Day respectively.