Festivals are celebrated throughout the year in every part of the world. They are a great source of entertainment and fun for people all around the world. People celebrate these festivals with great zeal and zest.
There are also religious and traditional festivals celebrated every year. In the month of July, various colorful festivals are happily organized around the world.
Some are religious festivals while most of them are arranged to pay tribute to some culture. Here a date wise list of some famous festivals has been provided:
Festivals from 1 to 15 July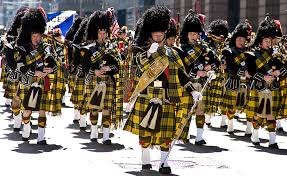 On 3rd July, Asalha Puja, or Dharma Day is rejoiced by Buddhist community in memory of Buddha's first sermon.
On 4th July, Muslims rejoice Lailat al Barai'ah to ask for forgiveness from Allah Almighty.
On 5th July, Sikhs celebrate Guru Hargobind's Birthday.
On 7th July, Tartan Day is celebrated, a festival of Scottish origin.
On 15th, St Swithin's Day is rejoiced to monitor the weather due to a tradition.
Festivals from 16 to 31 July

On 20th July, Muslims celebrate their holy month of Ramadan. The festival lasts for thirty days with each day comprised of fasting from dawn till dusk.
On 23rd July, Guru Har Krishen's birthday is celebrated.
The 25th July is St James Great Day for Christians.
The 28th July is famous due to Australian-Italian festival full of Italian cuisines and cultural displays. On the same date, Brisbane Valley's Multicultural festival is arranged among art, food, music and dance.
The 29th July is an auspicious day for Jewish. A fasting ceremony is rejoiced with the name of Tisha B'av.
A lot more festivals occur in the month of July which are celebrated on domestic and international scale. These are only a few festivals celebrated in the month of July.