The world of Hindi films usually demonstrates countless film productions, music, glamour, affairs, and rumors; however, the same industry has also given numerous examples of the victory of true love. It is often heard that opposites create a center of attention and love finds its way.
The successful real-life couples of Bollywood who sizzled on screen together too, are prime examples of this phenomenon. Almost all of these examples show each couple having different personalities, somewhere the male partner is friendly and boisterous, and the female partner is opposite and somewhere we see the practice works reversely.
These Duos met during the shooting of their movies where cupid worked and love found its way. Amitab and Jaya, Dilip and Saira, Dharmendra and Hema, Rishi and Neetu, and Ajay and Kajol are some excellent depictions of love's triumph.
The story does not end here as the magic of love still flies in the airs of Bollywood and we find many new couples who soon after a whirlwind love relation, tie the knot.
Some of the examples of real couples who recently got married include Riteish and Deshmukh and Genelia D'Souza, Saif Ali Khan and Kareena Kapoor, Samir Soni and Neelam, and Ranveer Shorey and Konkana Sen Sharma.
With this piece of writing, we will talk about the most successful real-life couples who celebrate their real life's love enthusiastically and vividly. Let's begin the journey!
Dilip Kumar and Saira Bano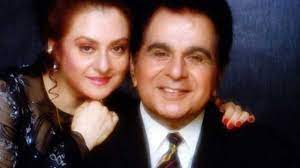 This real-life duo is a perfect symbol of timeless love, unconditional support, sacrifices, and togetherness. Dilip Kumar and Saira Bano have an age difference of 22 years, but even after 46 years of their marriage, they have never given a little glimpse of being regretted their decision of getting married. Thus, they portray a true illustration of how love finds its way and get two different people together for the rest of their lives.
Sunil Duntt and Nargis Dutt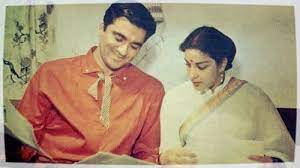 The love story of these two legendry celebrities is very much similar to typical Hindi movie situations where the hero saves the heroine's life and they fall in love. The same happened when Sunil Dutt and Nargis were on the sets of Mother India and fire suddenly wrapped the sets and Sunil saved Nargis.
It was the courageous act of Sunil that melt Nargis's heart. Sunil was also fond of her innocent look and adoring and caring attitude. Hence, they found the whole world into each other and got into an eternal relationship, and lived happily ever after. Their relationship may be reminding us of a typical film story but no one can deny that miracles do happen in real life as well.
Amitabh Bachachan and Jaya Bachachan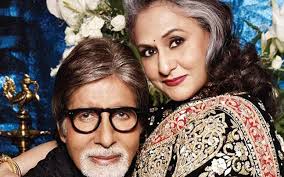 The amazing pair of Amitabh and Jaya is a power-packed performance dwelling in itself. The angry man Amitabh met innocent and simple Jaya Bhaduri during the shooting of Ek Nazar where the two found attraction for each other. Zanjeer, Mili, Abheeman, and Sholay are some of their significant films where the couple appeared together and attained praise from the audience.
Soon after the success of their blockbuster creation Zanjeer, their relationship got stronger and grew with time which finally resulted in a successful marriage in 1973. Although, strong rumors of Amithab's suspected affair with Rekha traveled in Bollywood for a long time the duo always maintained their seemliness and poise in public.
Dharmendara and Hema Malini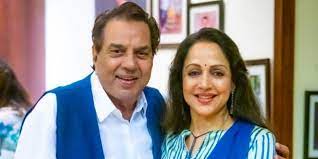 The stunning couple of Dharmendra and Hema Malini is one of the innumerable real-life duos of Hindi Cinema who set enduring examples of true love in the real-life after setting the screen on fire with their great chemistry. The twosome fell in love with each other during the shooting of Tum Haseen Main Jawan and Sholay.
Since Dharmendra was already married and nobody from his family or religion allowed him to remarry in the presence of his first wife, they both converted to Islam to tie the knot. The couple has seen many years of happy married life and still feels the same for each other. Undoubtedly the everlasting couple of Dharmendra and Hema inspires others with their fairytale relation and never-ending love for each other.
Rishi Kapoor and Neetu Singh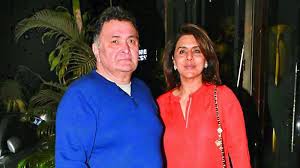 It won't be wrong to say that neither age nor time has lessened their feelings for each other as they are still one of the dreamiest pairs of Bollywood. The duo is one of those actors who are always admired to be seen as a pair on-screen.
Rishi and Neetu gave numerous hit movies as a pair and people loved them every time. They had unbeaten chemistry and a desirable love relationship which eventually resulted in marriage in 1979. Their enduing love continues to make them be for each other forever.
Ajay Devgan and Kajol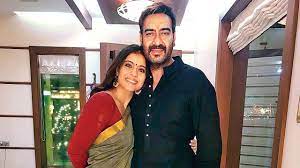 The beautiful couple of Ajay Devgan and Kajol is one of the best examples where love dominates its victory. Although both of them have different personas, love indeed finds its way to be in the place. The same happened in their love story. Kajol got married in the peak time of her film career where she was truly climbing higher, even Ajay was going successful with her movies.
Nobody expected that their marriage would be clear with the potential risks of marriage and any possible consequences. Still, many rumors roam around Ajay Devgan for his affairs with other heroines but the couple always ignore every speculation. They have always been sharing the perfect combination of unbeaten chemistry, unconditional love, and excellent understanding between the two of them; hence have continued living with each other with the same feelings for the last fourteen years, thus creating a perfect example of the victory of real love.
Abhishek Bachchan and Aishwarya Rai Bachchan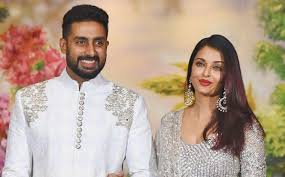 The stunning couple of Abhishek andAishwarya is counted amongst the unforgettable couples of the industry who gathered maximum gossips about their relationship. Both, Aishwarya with Salman Khan and Abhishek with Karisma Kapoor had tasted the bitter flavor of unsuccessful relationships before.
However, they threw everything out of mind and joined each other for the rest of life in 2007. Like every celebrity couple, they both faced many rumors about their tiffs but the couple looks closer and happier after getting their first child.
Akshay Kumar and Twinkle Khanna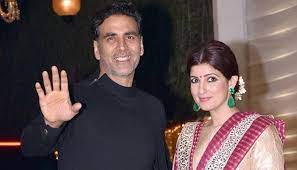 Their wedding was a true surprise for everyone but it is the fact that destiny made Akshay Kumar and Twinkle Khanna for each other. Their love story begun from the filming of International Khiladi and eventually turned into marriage. The gossips about the endurance of the marriage often tried to hurt the relationship the duo shared, but their chemistry and dignity never let the rumors turn into reality.