Everyone loves to have good food. For many people, it acts as an entertainment. After going through continuous times of regular food, you need a change.
You would like to have tasty and delicious meals that are fun to eat. What can be better than a full-fledged festival full of exciting meals? So, food festivals are definitely wanted all over the world.
Day of Dead Food Festival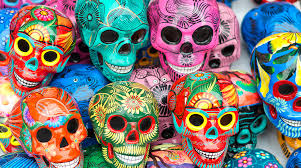 The unique food festival, Day of the Dead, is commemorated around the world in November. The people of United States and Mexico rejoice this occasion in the memory of their departed loved ones.
The event consists of distributing candies, tasty pastries and other food items among the attendants. Right in US, another food festival, New York Taste is celebrated as a major charity event. The chefs from New York are invited over for presenting best taste cocktails and dishes.
Coffee and Cheese Food Festivals

For coffee-lovers, November presents Kona Coffee Festival for the citizens of Hawaii. Here, lots of exciting coffee contests are arranged along with interesting workshops for the visitors. For cheese-lovers too, this month brings an exciting event.

Wisconsin Cheese Originals Festival is a food festival full of delicious meals containing world-class cheese in them. The event is commemorated in Madison and is largely adored by most of the people of the world.
Food Festivals for Apple and Wine-Lovers

The list of interesting food festivals of November does not end here. There are few more festivals with excellent cuisines and drinks on the roll too. There is an Apple Festival that is rejoiced in Pennsylvania.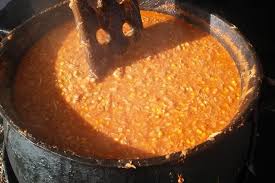 Here apple tastings are done by the participants and yummy apple dishes are presented. Then there are exciting food festivals like Portsmouth Restaurant Week, Zoofari and Brunswick Stew Festival. For wine-lovers, Conrnucopia is a delight with an abundance of international wines.