Food festivals are a source of entertainment of people. They cherish their joy with other people in the form of food festivals. It is done universally and you can see people of each country busy in some form of food activity.
Let us talk about few significant food events that are commemorated in various parts of the world. The food lovers from all parts of the world are welcomed this September to tickle their taste buds.
Here lots of food festivals are going to be held which have been briefly described below. Some of the food festivals held in the month of September are:
Liverpool Food and Drink Festival and Cheshire Food Festival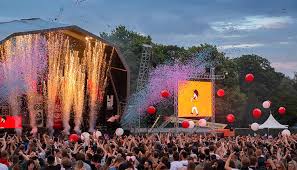 The Liverpool festival is famous for the high-quality food and excellent drinks. The food festival is particularly important due to the modern food it has in it. Another great thing about Liverpool food festival is that lots of Celebrity Chefs visit the venue. There is a good place for getting meals of diverse sorts.

Also, there is theatre which appeals to food-lovers for the interesting demonstrations about food. In addition to Liverpool Food Festival, there is Cheshire Food Festival for those obsessed with eating good food. All kind of exotic food dishes are taken together at this one occasion. Excellent cooking demonstrations are also here for people interested in learning.
Sheffield Food Festival and Fishstock Brixham

Sheffield food festival is one of the best food festivals with excellent food productions. Along with food, there are various fun activities for people as well. For fish-lovers, there is Fishstock Brixham festival. This festival has everything that a fish lover can ask for.

All kinds of fish are available here as well as various sea animals. There is a place for offering drinks of various sorts also. There are crab boats and few other exciting things for people's enjoyment too.