Religion is the name of a certain pathway which directs the behavior of human beings. There are various religions in the world which have their own set of beliefs and values. Each religion has a series of religious festivals which are celebrated by the followers of a certain faith.
Here you will come to know about the famous religious festivals which occur in the month of June. Check out some popular Muslim, Christian and Hindu festivals occurring in June.
Midsummer Eve Christian Festivals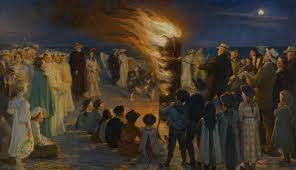 On the start of June, throughout history, Midsummer Eve is celebrated. It is an occasion which consists of bonfire to pay tribute to dragon and St George. Christians around the world rejoice Trinity Sunday and Corpus Christi in June.
Both of the festivals are of significant importance. The former is rejoiced shortly after Pentecost while the latter is celebrated after the arrival of Easter. The Christians also commemorate the Feast Day of Saints Paul and Peter in the month of June.
Muslim Festivals and Hindu Festivals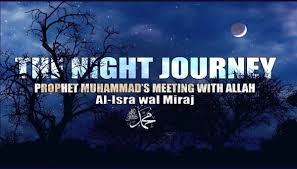 In June, Muslims celebrate the ascension of Prophet Muhammad (PBUH). The event is known as Lailat al Mi'raj. The background of the event consists in the holy journey of the Prophet on 'Buraq' creature.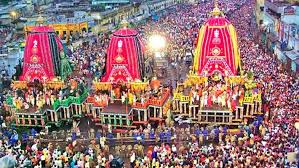 Likewise, June is of particular importance to Hindus because of a festival called Ratha Yatra. This festival unites Hindu to pay tribute to Krishna. The people flock on roads taking huge chariots with them.
Regatta of St Ranieri, Pisa-Italy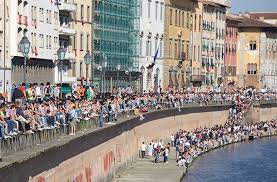 The Regatta of St Ranieri at the Palazzo Medici, Pisa, Italy is celebrated every year on June 17 in memory of the saint of Pisa. The regatta is a 1,500 meter race up the Amo River comprised of four slender rowing boats manned by eight oarsmen, one steersman and a climber.
The rowboats are painted in assorted colors to symbolize Pisa's four districts. The colors correspond to the four districts in this way: the southern part of the city, which is Saint Martin, is represented by white and red; Saint Anthony is represented by white and green; the northern part, Saint Mary is embodied by white and blue; and Saint Francis is signified by white and yellow.
The climber in each rowboat is an expert at scrambling up a 10 meter long rope to clutch the flag of victory, commonly known as Palio, which is located at the finish line. The winners of the Regatta receive gifts in the shapes of animals like oxen, a roosters, sheep or pigs. The Eve of June 16 is celebrated as a feast day of the Saint Ranieri.
On the very day, the buildings alongside Amo River are illuminated with approximately 75,000 small glass candle holders in such a manner that they give the look of a fairyland. In addition to this, thousands of illuminated candles in these holders are floated on the River Amo giving an awe-inspiring look.