Religion is a way to live one's life according to some beliefs and values. It is in fact a spiritual pathway that leads a person toward satisfaction of soul. There are various religious beliefs according to which people from different cultures spend their lives.
Festivals are an important element of religion. In various continents of the world, the people celebrate their religious occasions in different ways. There are thousands of festivals celebrated every year throughout the world. Let us shed light on the famous festivals of South Americans.
We will briefly describe the religious festivals of Mexico. Some of the festivals celebrated in North America are:
Blessing of Animals

The Blessing of Animals is a unique religious festival of Mexicans. The people take out their cattle and pet animals and bring them to their places of worship. They get blessings for their animals in a church. The priest sprinkle holy water on these animals. The people happily take blessings and take back their pet home.
Lord of Column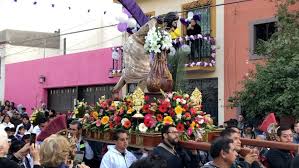 The Lord of Column is a great religious occasion with a big procession going from Atotonilco. In the procession, the people are supposed to put their hands beneath shoulders. Everyone passes through the procession in a solemn state. The procession carries along with it a giant statue representing Jesus Christ. The procession travels at the distance of 13 km from the actual venue.
Fiesta de los Locos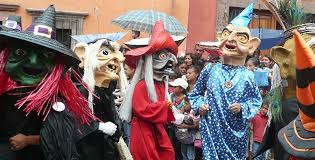 Fiesta de los Locosis a religious ceremony which is commemorated in June. The event involves a display of beautiful costumes with people and animals. The festival includes taking a walk with the important political figures. The event is commemorated in the form of a parade that passes through the streets.
There are hundreds of more festivals celebrated in North America every year.