The festivals are commemorated around the world for various reasons. Some have religious basis while other savor the particular culture of a certain community. There are also many traditional festivals celebrated all over the world which hold great values for the traditional people.
Also, there are some festivals that are restricted to a certain region. On the other hand, some festivals are of universal significance too. July is a season that marks the peak of summer in various regions. Especially in Eastern countries, summer is at the top in the month of July.
The seasonal festivals of July are full of excitement and adventure. Let us take you to highlights about some famous seasonal festivals of July. These are some of the hot festivals that are rejoiced in various parts of the world.
Wife-Carrying Championships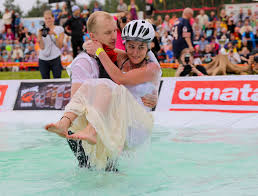 This festival is unique in nature and involves carrying one's wife to participate in this festival. There are some rules which are applicable on participants. The man can only carry the woman that is actually his wife. The woman must not be less than seventeen in age and must weigh at least 49 kilograms.
Nadaam and Calgary Stampede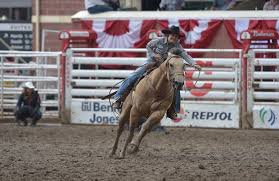 This Mangolian festival is commemorated to arrange various manly sports. The men participate in wrestling, horse racing and similar other sports. Some drinking rituals are also included in this festival. Calgary Stampede is another popular festival of unique nature. This Canadian festival consists of cowboys taking part in horse race.
Marrakesh Art Festival and Gion Matsuri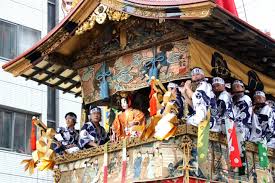 This festival is Morocco's famous art festival. The snake-charmers, musicians and artists come up to make this festival great. Likewise, Japanese commemorate Gion Matsuri and arrange a parade. The festival involves float parades and various Japanese traditions are manifested. The floats have people who represent various Japanese provinces.
So be prepared to join any of these exciting seasonal festivals in July!