Famous Indian actors, Shahrukh Khan and Juhi Chawla are not only the best co-workers in Bollywood but are also great friends. They not only did many films together as a couple in Indian cinemas but also made a production house which produced many successful films.
Altogether, Shahrukh and Juhi did 9 Bollywood films as the lead cast.
Here are the top best Bollywood movies of this famous couple
Darr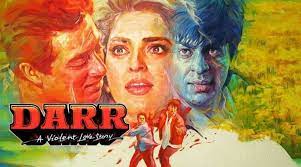 Famous Indian movie, Darr was a blockbuster in which this famous duo starred together. Shahrukh Khan played the negative role of an obsessed lover who would do anything to have Juhi in his life. It was a movie packed with thrill, love, hate, aggression, and revenge.
Raam Jaane
In the year 1995, Juhi Chawla and Shahrukh Khan worked together in the famous Indian film Raam Jaane. Shahrukh's character again was negative but this was a gangster role which he filled in beautifully. Juhi Chawla was the softer side of his life, as in love life.
Yes Boss
In the year 1997, both the stars again appeared together in the Bollywood blockbuster, Yes Boss which was a romantic comedy with possibly the most melodious music.
Duplicate

Bollywood movie Duplicate was an action-comedy in which Shahrukh Khan did a double role. Shahrukh Khan and Juhi Chawla did complete justice to their roles in this comedy movie.
Phir bhi dil hai Hindustani
Famous Indian movie, Phir bhi dil hai Hindustani was produced by Shahrukh's and Juhi's production house Dreams Unlimited. This movie had a pinching reality of a fake media reporting system with a mix of comedy and action.