Love is an amazing feeling which is responsible for bringing different people together. It is also one big selling point in Bollywood. Every year many newcomers start their careers in romantic movies.
There are certain film couples whom we love to watch on screen due to the chemistry between them. We relate to them. We laugh with them and we also cry with them. To us, they are as real as any real life couple.
Today we are talking about 8 Bollywood film couples who just not only made it official by getting married but their relationship also survived the test of time.
1. Famous Bollywood couple: Aishwariya Rai and Abhishek Bachchan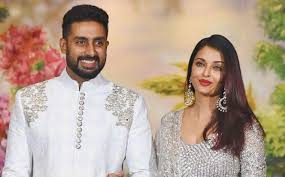 No one was expecting them to be together. Famous Indian actress, Aishwarya Rai experienced flopped relationships with Bollywood actors, Salman Khan and Vivek Oberoy before saying yes to Junior Bachchan. On the other hand, Abhishek also had a heartbroken relationship with Karishma Kapoor. Abhishek and Aishwairiya developed their love interest during the shooting of one of their films. They finally tied the knot in 2007. Their wedding made headlines. It has been 5 years since they are together.
2. Famous Bollywood couple: Twinkle Khanna and Akshay Kumar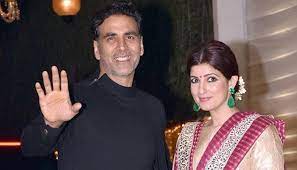 Being a star child it was much easier for Twinkle Khanna to join the film industry but she was not much of a success in Bollywood. Akshay Kumar on the other hand being an outsider to the industry worked hard to gain star status. This playboy had a long list of girlfriends with whom it seemed as if he was about to settle down. But it was not before 2001 when Akshay Kumar finally tied the knot with Twinkle Khanna, whom he met during the shoot of their film international khilaadi. Since then they are together and also have a daughter.
3. Famous Bollywood couple: Kajol and Ajay Devgan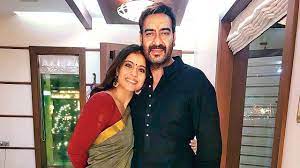 Their on-screen chemistry might not be the best but off-screen, Ajay Devgan and Kajol were made for each other. Kajol was at the peak of her career and Ajay Devgan was not bad himself. While they were dating each other they never accepted nor rejected media rumors about their relationship. Moreover, they had a small wedding inviting only close friends. Since 1999, Kajol and Ajay are happily married with one child while a second one is on its way.
4. Famous Bollywood couple: Malaika Khan Arora and Arbaaz Khan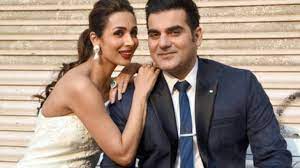 Famous Indian actor, Arbaaz Khan was not new to Bollywood but still, he was not considered a star when he met sexy Malaika Khan. She was working as a model herself. It was the year 1998 when Malaika gave a hit number chaiyan chaiyan, and the same year she tied the knot with Arbaaz. Since then they are together and have a son.
5. Famous Bollywood couple: Neetu Singh and Rishi Kapoor: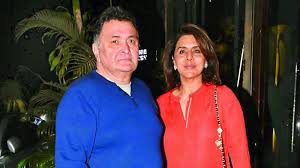 Neetu Singh was just 22 and at the peak of her career in Bollywood when she married the heartthrob of Bollywood, famous Indian actor Rishi Kapoor. Rishi was having a great time in the industry. Viewers loved their on-screen chemistry. Rishi Kapoor and Neetu Singh tied the knot in 1980. Since then they have been enjoying their company. They have 2 kids together.
6. Famous Bollywood couples: Jaya Bachchan and Amitabh Bachchan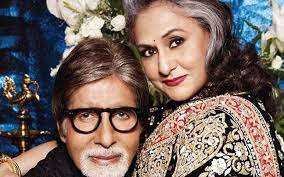 Amitabh Bachchan and Jaya got married in 1973 when Jaya was at the peak of her career but Amitabh was still a struggler. Their marriage has survived the test of time as no one expected Amitabh to end up with Jaya due to his sizzling romance with famous Indian actress, Rekha. This eventually proved not to be a permanent factor in Amitabh's life. Today they are happily married. They have 2 children together and are still enjoying life to its fullest.
7. Famous Bollywood couple: Saira Banu and Dilip Kumar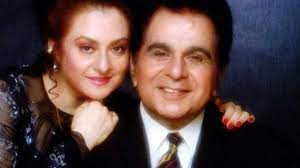 Famous Indian actress Saira Bano was 22 years younger than Dalip Kumar but still head over heels for him.He was a superstar of his time when he married Saira in 1966. Their off-screen chemistry is much stronger than on screen. Dilip Kumar had a strong love affair relationship with Madhubala but it was lucky Saira Bano got the chance to become his bride. They are happily married and to date.
8. Famous Bollywood couple: Nargis and Sunil Dutt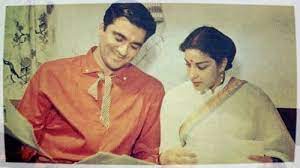 These two met on the sets of the Bollywood super hit movie Mother India. Dutt Sahab was acting as her son in the movie. He was a huge fan of Nargis that's why when her life got into danger due to a fire on the sets he saved her without thinking about himself. Nargis was emotionally involved with Raj Kumar and heartbroken before marrying Dutt Sahab in 1958. But once Sunil Dutt was in her life things changed and they lived happily until Nargis died of cancer in 1981. They had three children together.