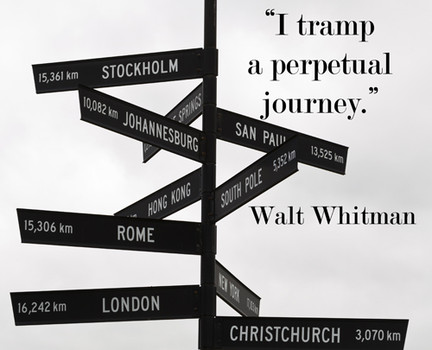 5 Keys to Get Started with Travel Writing.
Being a freelance travel writer, follows some travel writing principles. These rules are applicable on all forms of travel writing especially travel books and guides.
Travel frequently
The travel writers can create amazing pieces of travel writing if they frequently travel. By travelling, you get exposure to a certain place in real. You do not need to rely on second-hand information for writing a travel book. You can just narrate the visit you just made to that place in simple words.
Research a lot
Remember that you not only need to make a visit to some place, but you also require significant information about the certain place. Only when you are sure about the facts and figures about some place can you write in a comprehensive manner. So gain information from the locals of that place when you plan a visit there.
Get into it
You can only produce better travel writing pieces if you really are interested to write on travel. So accept this position if you really are passionate about travelling. Otherwise, do not waste your time on this genre and leave it for some other who is more interested to write regarding travel.
Do not hasten
It is never good to just think that you can become adept at travel writing overnight. A lot of practice and hard work is needed to master this art. So get geared up for lot of preparation that you need to undertake in order to succeed in travel writing.
Take courses
Take short courses on travel writing that can be easily done on internet. After mastering the necessary travel writing tips, you can develop your career as a freelance travel writer. Reading self-help books is also a good idea to get started with freelance travel writing.