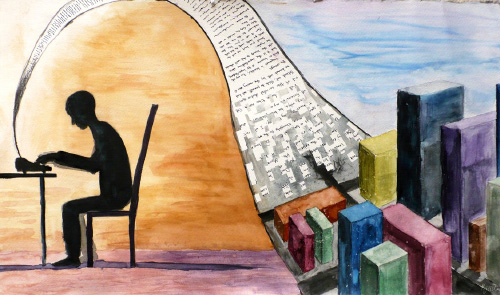 Do's of Affordable Freelance Writing
First of all, to get affordable writing services hire a freelance writer with low pay rates. However, be careful not to get the one with no quality in work. Instead, look for both quality and cheap rates. There are various ways to find freelancers for doing the job for you. You can check some online community or post an ad or banner on some site for this purpose too.
For getting writing services at low rates, join a freelancers' community on web. There you can post a writing job with your requirements that have to be read by a number of freelancers. They will bid at your advertisement and you can select the one at your desired rates.
You can contact some

writing company

that charges less for writing services. You will get some South Asian writing companies on internet that will be pleased to offer you affordable freelance writing services.
Don'ts of Affordable Freelance Writing
Do not run after each and every freelancer you see on internet. Instead set your priorities and choose the ones with low rates and good writing skills.
Do not contact a writing company that has extremely high rates. While seeking a writing company with affordable writing services, you will find offshore companies appropriate. There are various Pakistani companies that charge considerably less because of the fewer pay rates of writers here.
Do not order less writing tasks at one time. It will cost you more than if you order work in bulk amounts. So, go for bulk work and you will find rates quite less than if ordered in chunks. It also depends upon the nature of work; article services are cheaper usually as compared to academic help.
By following the above mentioned do's and don'ts, you can easily get affordable freelance writing services.