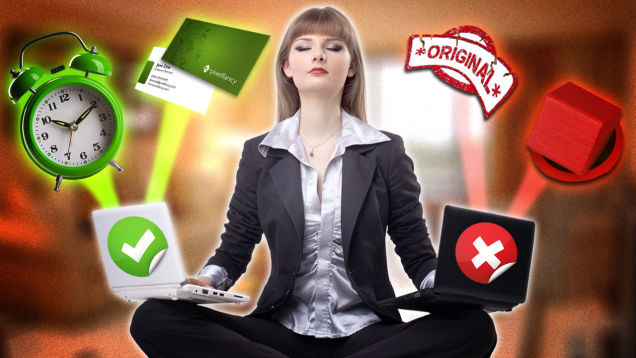 6 Do's and Don'ts of Working in Freelance Writing Companies.
Do's of freelance writing companies
Do make a habit of doing everything on time. It is difficult to maintain but with time you will be able to do it. Also, there would be times when you would find it hard to work. Such periods are often associated with

writer block

. You need to take a break during this time if you feel difficulty in doing the work easily. Otherwise, always be regular in work and never miss a single deadline.
Do respect the mission statement of the writing company. You have to go with the company and work as a team. Depending upon the management style of your company's management, you need to be formal or informal in your conversations with the employer.
Do work in an amicable atmosphere among other

freelancers

. You should have a sportsman spirit in you and should not panic if some other writer gets the task you wanted to have. It will benefit you in the long run.
Don'ts of freelance writing companies
Don't miss deadlines no matter how problematic it would be for you. Once you have accepted the task, it is your responsibility to manage the work anyway. If there is some genuine problem, let your employer know about it. You might be given extension in the deadline but never misuse this opportunity.
Don't run after bulk work just to make money by writing cheap stuff. Only accept work in bulk if you feel you can manage it well. Otherwise, go for daily tasks as some freelancers find it easier to work daily instead of submitting bulk work.
Don't create bad blood among your colleagues and fellow

freelancers in the company

. Always mind your own business and do not interfere in their affairs. You are paid for what you do, not for what others do.
These points must be followed to work efficiently with a freelance writing company.