One of the most popular sports in the entire world is tennis. It is full of excitement which never ceases until the last point is played and won. The best thing about tennis is the fact that it provides an intense work-out session for the players, apart from being exciting.
There are a couple of ways in which you can play the game. You can play tennis with a single opponent or you can play the game with a partner and two players from the opposite team.
There are rules for tennis which everyone can understand because of its simplicity. You can win a game of tennis in two, three, or five sets. Generally, the ladies' tennis matches have a best of three sets while their male counterparts have a best of five sets.
Each player plays tennis serve alternately for a game. He/she must try to finish the set by reaching the game tally of six by having a margin of 2 or more games to his/her credit.
If both the players reach the mark of six, then the result of the set is decided by a tie-breaker in which both the players serve alternately for every two points. From simple set win to final set tie-breaker, tennis takes the audiences to different levels of excitement, thrill, and joy.
Tennis Talk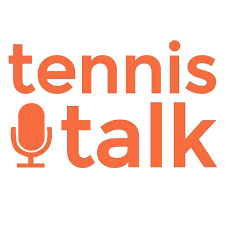 Hello there!
Let's face it. We are a part of the Federer-Nadal era, where one of the two (Roger Federer) is trying to get hold of the all-time best tennis player's crown, while the other one (Rafael Nadal) is testing his patience by not allowing him, on more than one occasion, to grab the tennis Grand Slam titles! Yes, we have witnessed the greatness of the best and most popular male tennis rivalries.
Though we value the current champions of Tennis, this blog is also dedicated to the former players who were true tennis greats. A lot of champions like John McEnroe, Boris Becker, Stephen Edberg, Ivan Lendl, Pat Cash, Bjorn Borg, Martina Navratilova, Chris Evert, Margaret Court, and others. This blog is in respect to all of them.
To all those who are in love with the perfect aces of Steffi Graf, clever moves of Andre Agassi, brilliant swiftness of Boris Becker, and the unforgettable grass grounds records of Martina Navratilova, this blog is your place. This is a platform to discuss who should be considered the king of the game. This blog is dedicated to all Tennis Freaks!