Best Tennis Players of the Modern Era in the past three to four decades, tennis has undergone a dramatic transformation. New equipment, techniques, and training methods have changed the way tennis is being played. More strategies have evolved and technology has also impacted the game. Technology for instance has made rackets lighter, stiffer and stronger. Surfaces have become standardized with lawn, concrete, and clay being surfaces commonly played on. The advent of the open era made the game more competitive as it established prize money for the players and enabled them to have longer careers. Men's tennis has especially become more competitive in the present era. Following is a brief description of great tennis players of the current era.
Also read
Novak Djokovic
Novak Djokovic the legendary Serbian tennis player and the current No.1 tennis player is no doubt one of the best tennis players of the modern era. His aggressive backhand is his strength and has won him his long list of titles. He has twenty Grand Slam men's singles titles to his credit which include a record nine Australian Open titles to his record. Another record he holds is being ranked No.1 by ATP seven times. He is also the only player to complete the career Golden Masters on the ATP Tour two times. His total tally of ATP single titles is 86 including 37 master events.
Daniil Medvedev
Daniil Medvedev ranked world number 2 by ATP, the Russia born Daniil Medvedev made his ATP debut in 2015. In a short period of just six years, Medvedev has won thirteen ATP Tour singles titles including ATP Finals 2020 and US Open 2021. His victory in ATP Finals 2020 was a record in itself as he toppled three top-ranking players to clinch the trophy; while he defeated World Number 1 Novak Djokovic in straight sets to lift the 2021 US Open trophy. Sports pundits predict a promising future for Medvedev.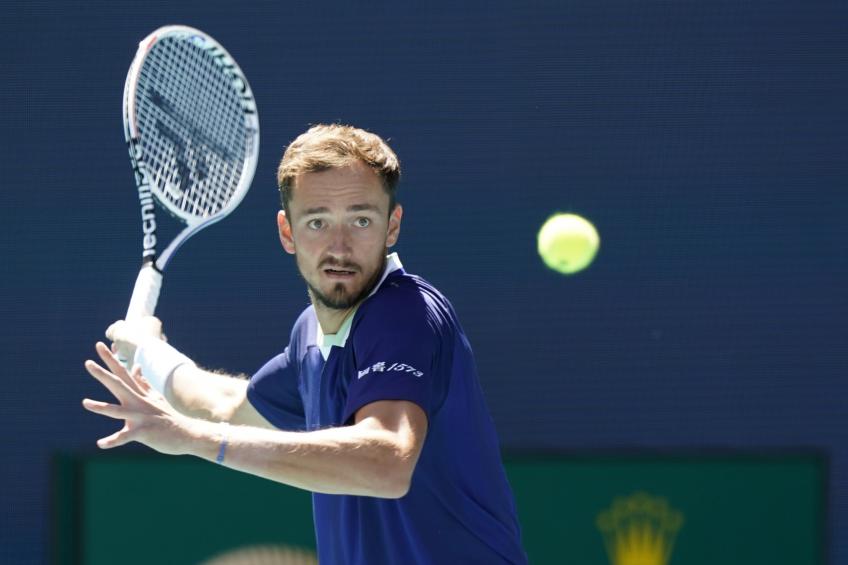 Alexander Zverev
24 years old German player Alexander Zverev was ranked world Number 3 by ATP. Belonging to a family of tennis players, Zverev started playing at an early age. He won his Australian Open Junior Grand Slam Title in 2014 at the age of 18. In 2016, he broke the winning streak of Roger Federer by defeating him in the semi-finals of the Halle Open. Zverev plays a two-handed backhand and uses his stamina and height to his advantage. Zevrev already has 19 singles titles and is considered to be the future Number 1 player.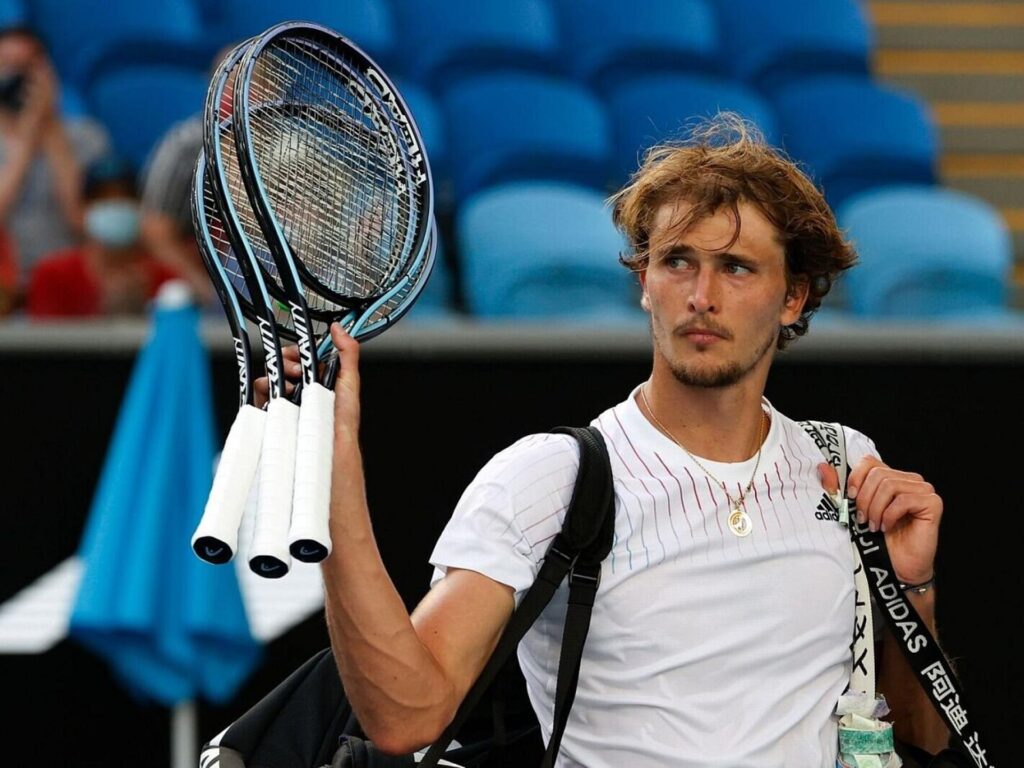 Stefanos Tsitsipas
Stefanos Tsitsipas is a Greek tennis player and has been ranked 4th by ATP. This is the highest-ranking any Greek player has been able to achieve so far. Tsitsipas surprised tennis lovers by reaching the Canadian Open finals in 2018 when he was just a teenager. He also lost the French Open 2021 final to Novak Djokovic.
Although he lost to his much-experienced opponents but sent a loud and clear message that he is one of the best tennis players of the modern era and a force to reckon with. Tsitsipas has won seven singles titles and was also the former No.1 junior.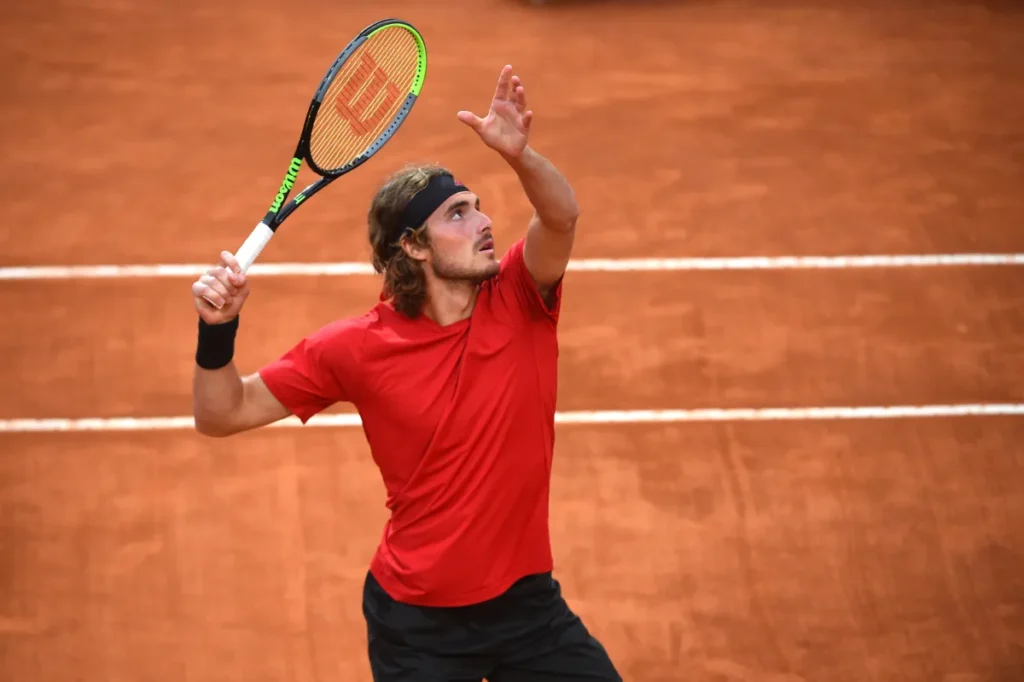 Rafael Nadal
With 90 singles titles including 21 Grand Slam titles to his credit (2 Australian Open, 13 French Open, 4 US Open, and 2 Wimbledon), the Spain born Rafael Nadal is not only one of the best tennis players in the world but also one of the greatest in the history of tennis. His supremacy over clay is evident from the fact that he has won 62 titles playing on clay and is rightly hailed as "The King of Clay". Currently, he is ranked number 5 by ATP but in 2008, he held the highest-ranking (Number 1) for 200 weeks.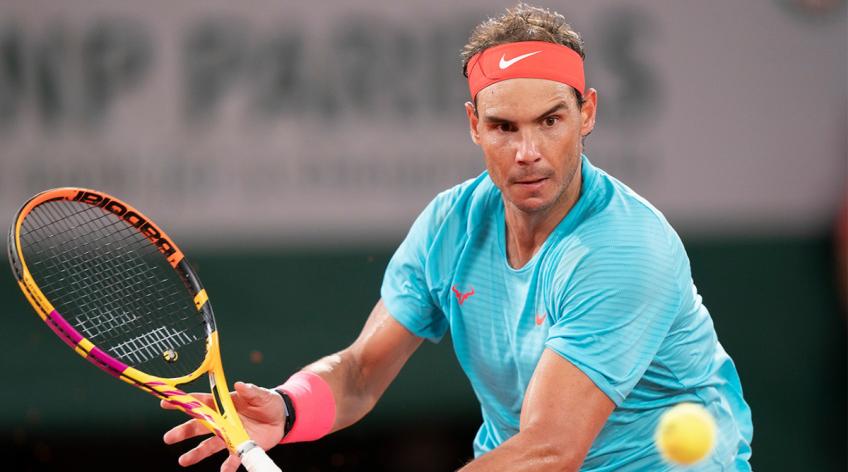 Matteo Berrettini
Matteo Berrettini is an Italian tennis player and has an ATP singles ranking of Number 6 and a doubles ranking of 105. Berrettini plays right-handed, two-handed backhand and gives preference to a hard surface. He has won five singles titles and two doubles titles up till now. Matteo has great potential but his inconsistent backhand and defensive games are major issues he needs to overcome to improve his game.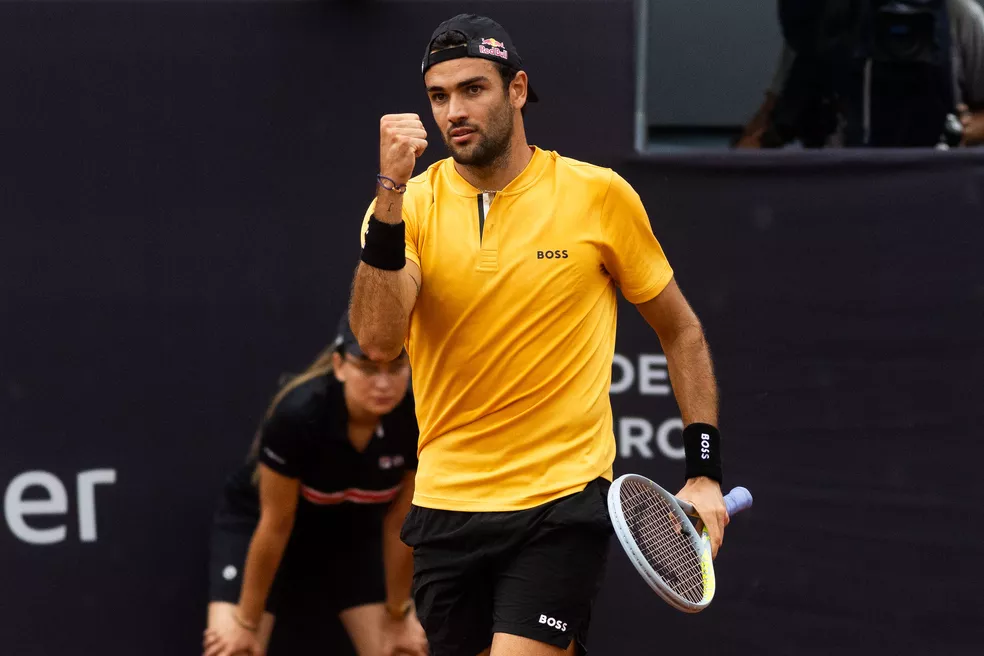 Andrey Rublev
Andrey Rublev is a young Russian tennis player who started competing at the international level in his early teens. He turned professional at the age of sixteen in 2014. He is currently ranked 7th by ATP and his singles career-high rank was 5 in 2021. Rublev has eight ATP titles to his name and has also bagged two doubles titles. He has also won Summer Olympic Gold Medal in the 2020 Tokyo Olympics in the mixed doubles category.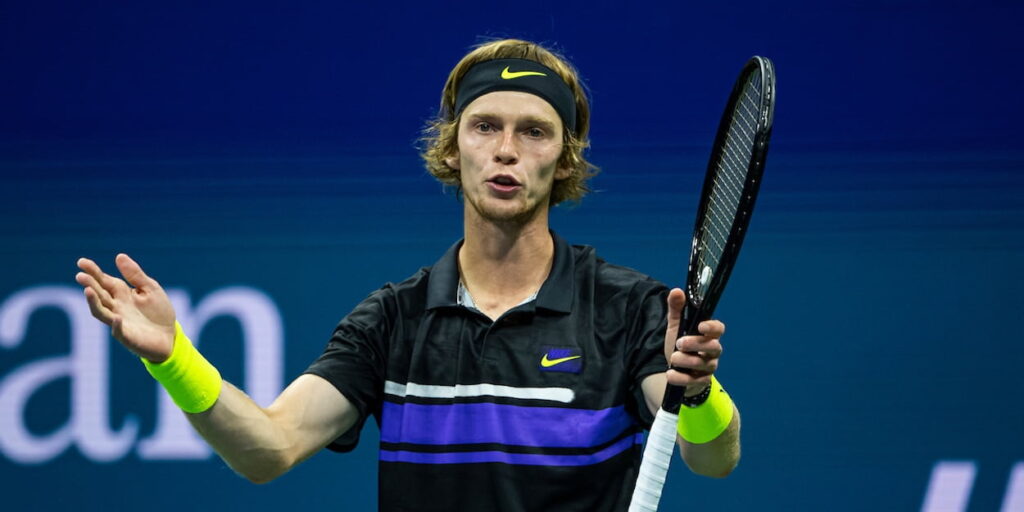 Casper Ruud
Currently ranked Number 8 by the ATP, Casper Ruud is a tennis player from Norway. His role model is Roger Federer and like his idol, he also prefers clay surfaces. He has won six singles titles, all of them on clay. He is considered to be one of the promising clay-court players.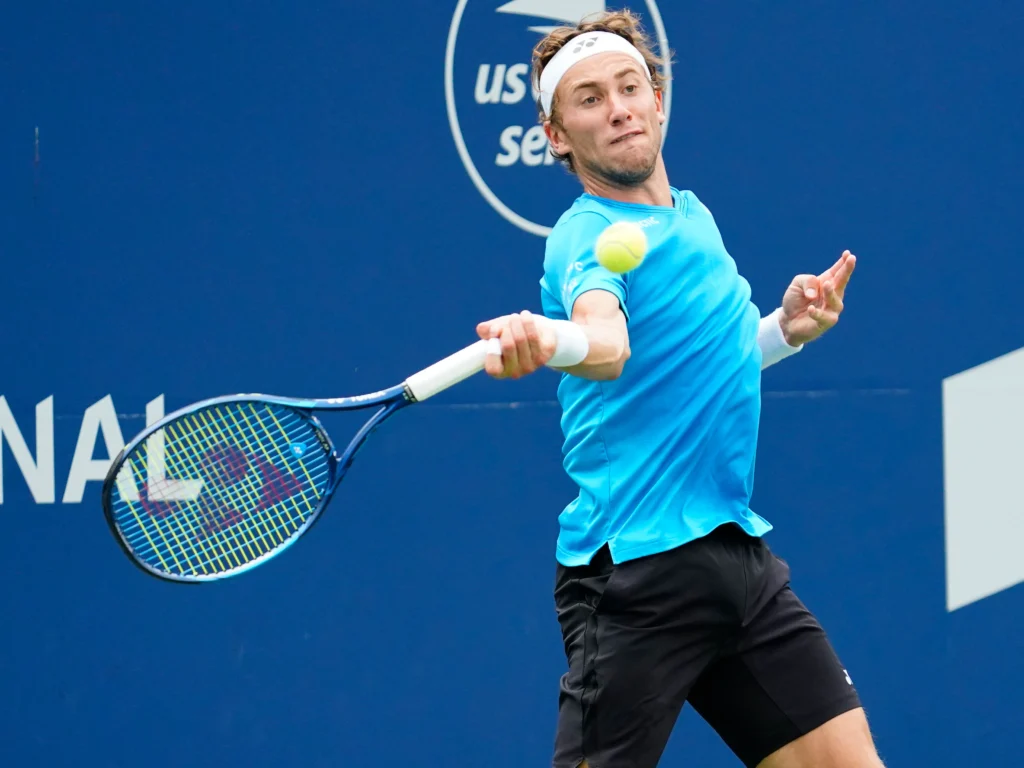 Felix Auger-Aliassime
Felix Auger-Aliassmie is a young Canadian tennis player and has an ATP singles ranking of Number 9 whereas his doubles ranking is 60. He started playing tennis at a very young age and has exhibited all qualities of a great player. He is the second-youngest player to be featured in the top 20 ATP list. He was ranked second in the juniors' category and has also won the 201 US Open Boys Title. Auger-Aliassime has not won any singles titles but was a runner-up in eight finals; he has won, one doubles title. Auger-Aliassime has the makings of one of the best tennis players of the modern era.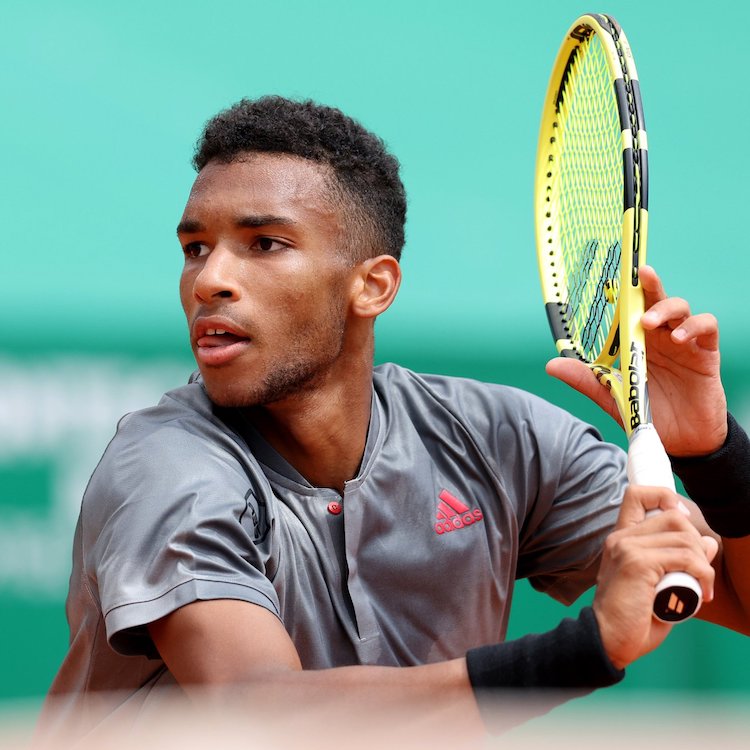 Jannik Sinner
Born in 2001, Jannik Sinner enjoys the distinction of being the youngest player in the ATP top ten ranking list. His current ATP singles ranking is Number 10 and his career-high ranking was Number 9 in November 2021. In fact, he is the first millennium (the year 2000) born player to break into the ATP Top Ten. At the French Open 2020, he became the youngest quarterfinalist in the men's singles event. He has five ATP singles titles to his name and one doubles title. By winning the 2020 Sofia Open, Sinner became the youngest ATP titleholder. He also equaled Djokovic's record of being the youngest player to win five titles.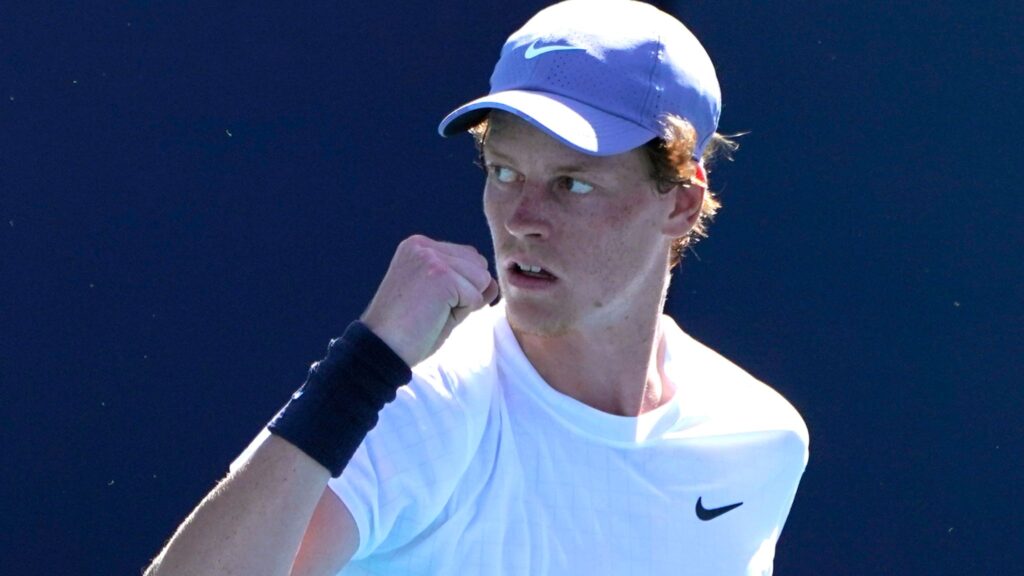 Hubert Hurkacz
Hubert Hurkacz is a 24 years old tennis player from Poland. He is the only player from the country to have achieved the Number 9 ranking in November 2021. At present, his singles ATP ranking is 11 while his doubles ranking was 44 in October 2021. At Wimbledon 2021, Hurkacz defeated Medvedev (ranked Number 2) and the iconic eight-time champion Roger Federer to secure a place in the semi-finals. Hurkacz has achieved four singles titles and two doubles titles.
Denis Shapovalov
Denis Shapovalov is a professional tennis player from Canada. He is currently ranked Number 12 by ATP whereas in September 2020 he achieved his career-high ranking of Number 10. Shapovalov has won one ATP Tour title and he has not won any doubles title.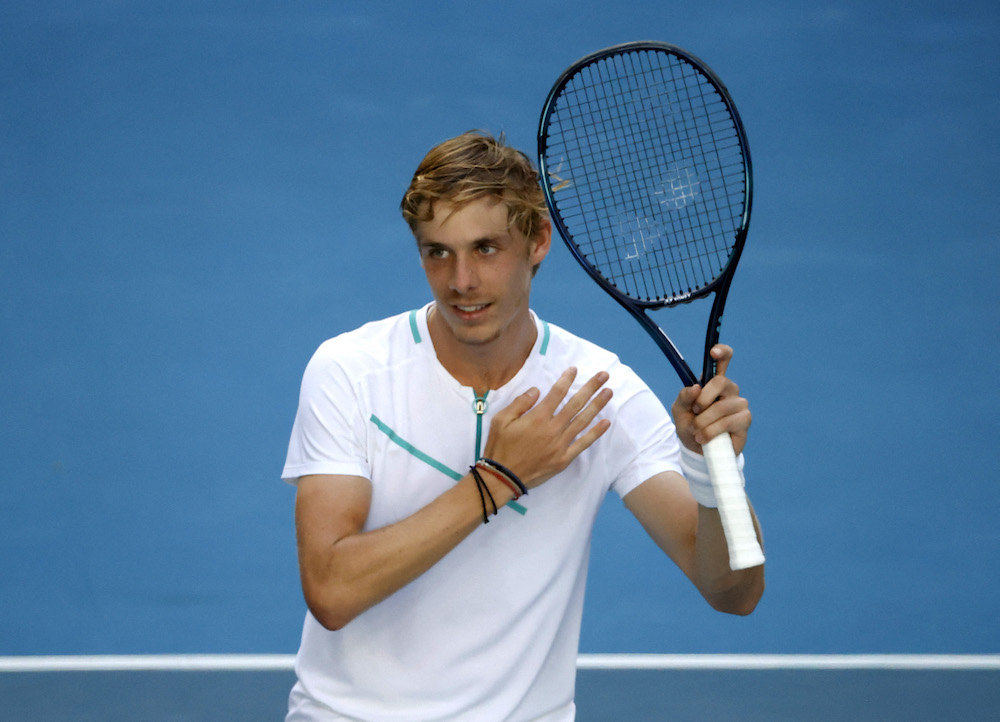 Cameron Norrie
Cameron Norrie at present stands 13 on the ATP singles ranking list although his career-high rank in November 2021 was 12. Since 2013, Cameron has been playing for England although earlier (junior career) he represented New Zealand. He has won 2 singles career titles.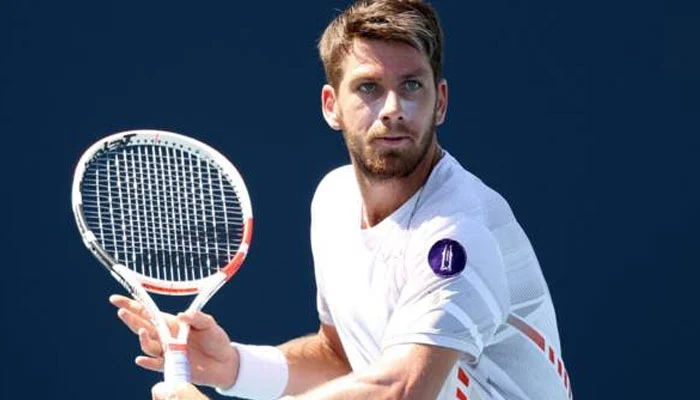 Aslan Karatsev
Ranked at World Number 14 by ATP is Russia-born Aslan Karatsev which is also his career-high ranking. Karastev is the first Open Era player to secure a place in the semi-finals in his Grand Slam debut. He achieved this record in February 2021 when he reached the semi-finals of the Australian Open. His first ATP title was a doubles title with Andrey Rublev at Qatar Open. Karatsev has won three singles ATP titles including the 2021 Dubai Open. He paired with Elena Vesnina to win the silver medal in the 2020 Summer Olympics mixed doubles category.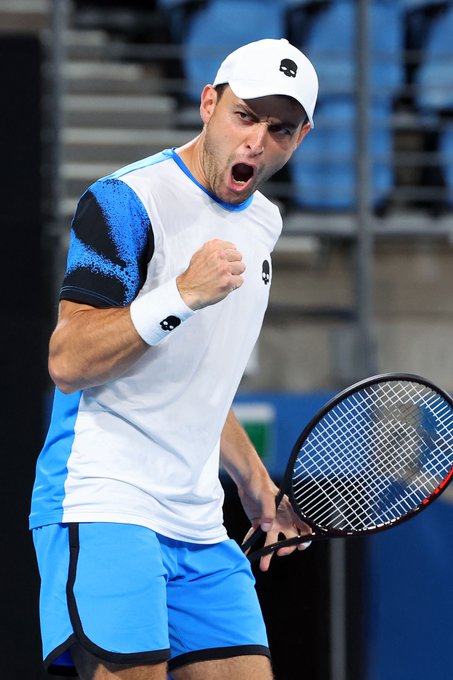 Diego Schwartzman
At 5 feet and 7 inches, Diego Sebastian Schwartzman is one of the "shortest" players of professional tennis. However, his lack of height has never been a hurdle in his career as evident from his four ATP singles titles wins. He has beaten World No. 2 Rafael Nadal in straight sets to reach the 2020 Italian Open final. In the 2020 French Open, Schwartzman defeated World No. 3, Dominic Thiem, to secure a place in the semifinals. Currently, Argentina-born is ranked at Number 15 by ATP while his career-high ranking was No.8 in 2020.
Pablo Carreno Busta
Pablo Carreno Busta is a Spanish tennis player and is currently ranked World Number 16 by the ATP. His career-high ranking was Number 10 in 2017. He has won 6 ATP singles titles and 4 ATP doubles titles.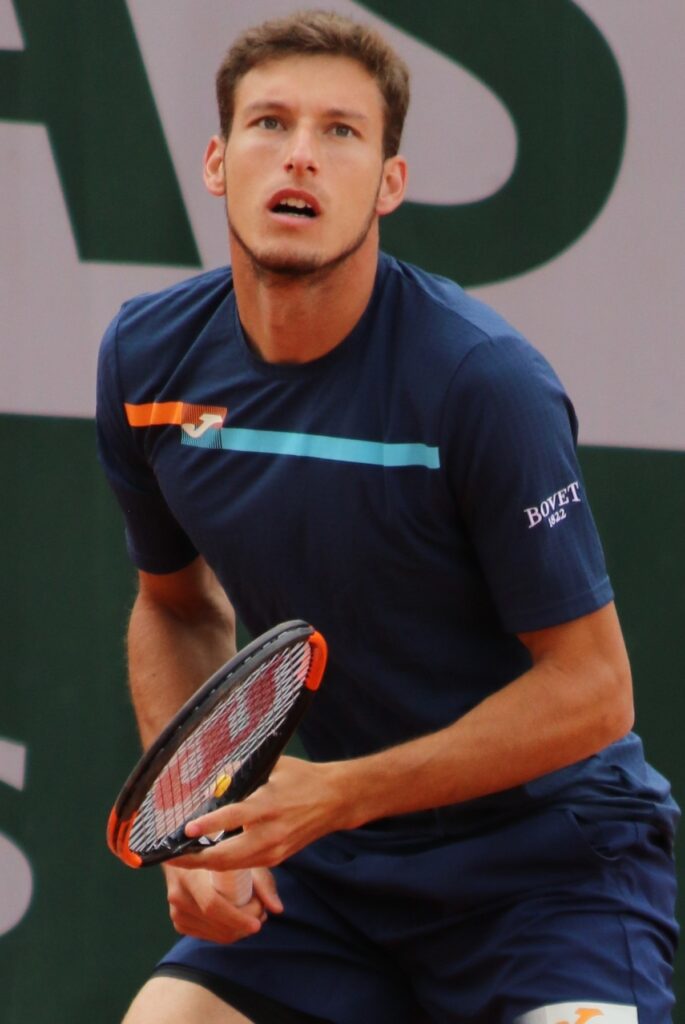 Roberto Bautista Agut
Ranked 17 on the ATP list is the Spanish Roberto Bautista Agut. He has won four ATP titles and his career-high ranking was Number 9 in 2019.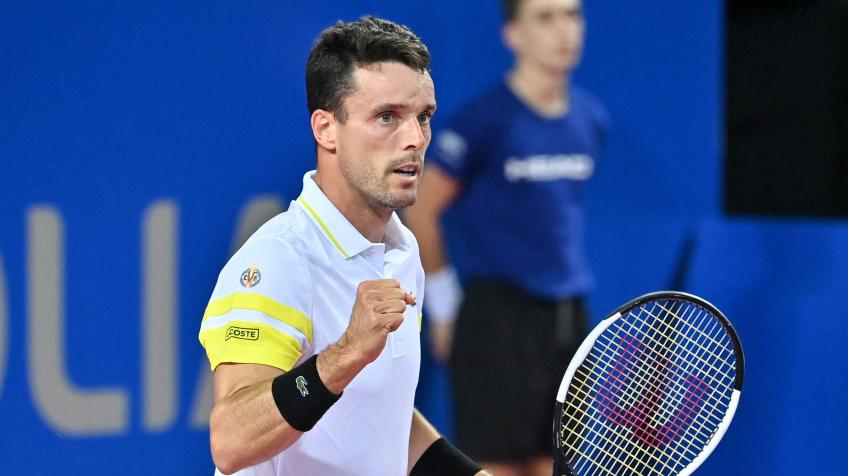 Gael Monfils
Frenchman Gael Monfils is at Number 18 ranking on the ATP list and is considered one of the best tennis players of the modern era. He has eleven ATP Tour titles to his credit and was a runner-up twenty-two times. Monfils has a record of reaching the singles final of at least one ATP Tour every year since 2005.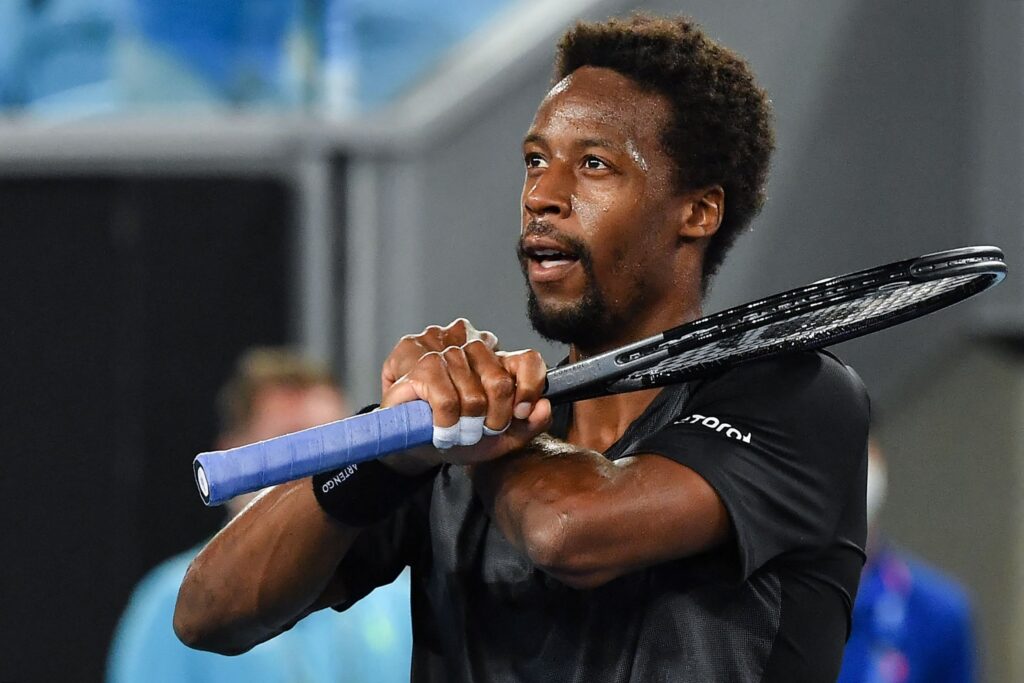 Taylor Fritz
Taylor Fritz is an American professional tennis player who was also the Junior World No. 1. He has won 1 singles title for which he has been ranked World Number 19 by ATP.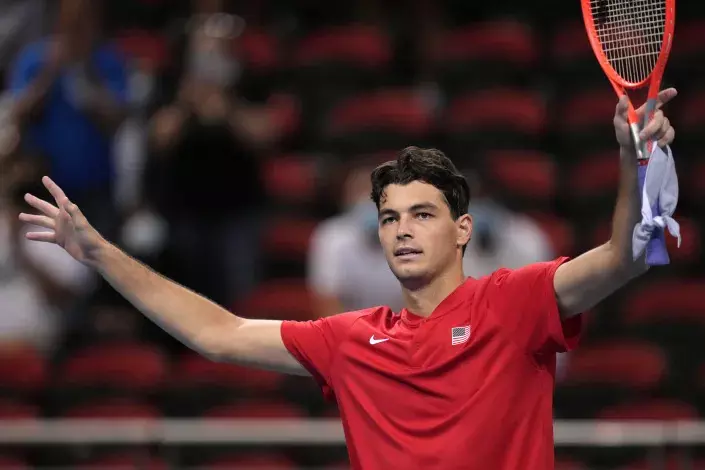 Cristian Garin
Cristian Garin is a young professional player from Chile. He won the Junior French Open in 2013 and turned professional in 2011. He has five ATP Tour titles to his name and his current ranking is 20. His career-high ranking was 17 in 2019.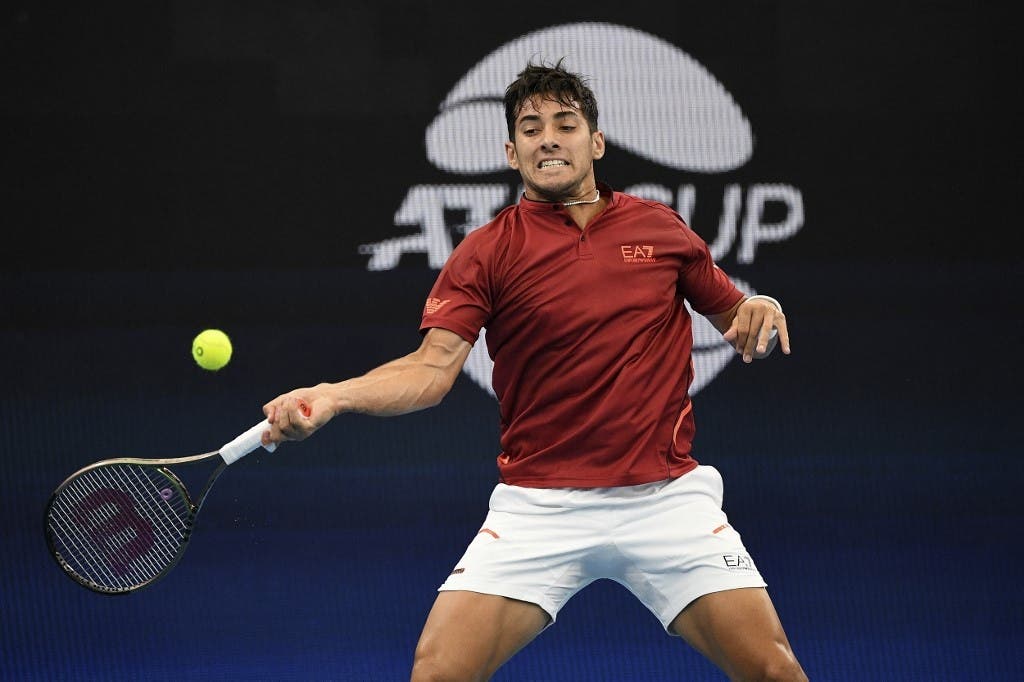 Nikoloz Basilashvili
Nikoloz Basilashbili is a professional tennis player from Georgia. He has five singles career titles to his credit and has not won a doubles title so far. His current ATP singles rank is 21 while his career-high rank was 16 in 2019.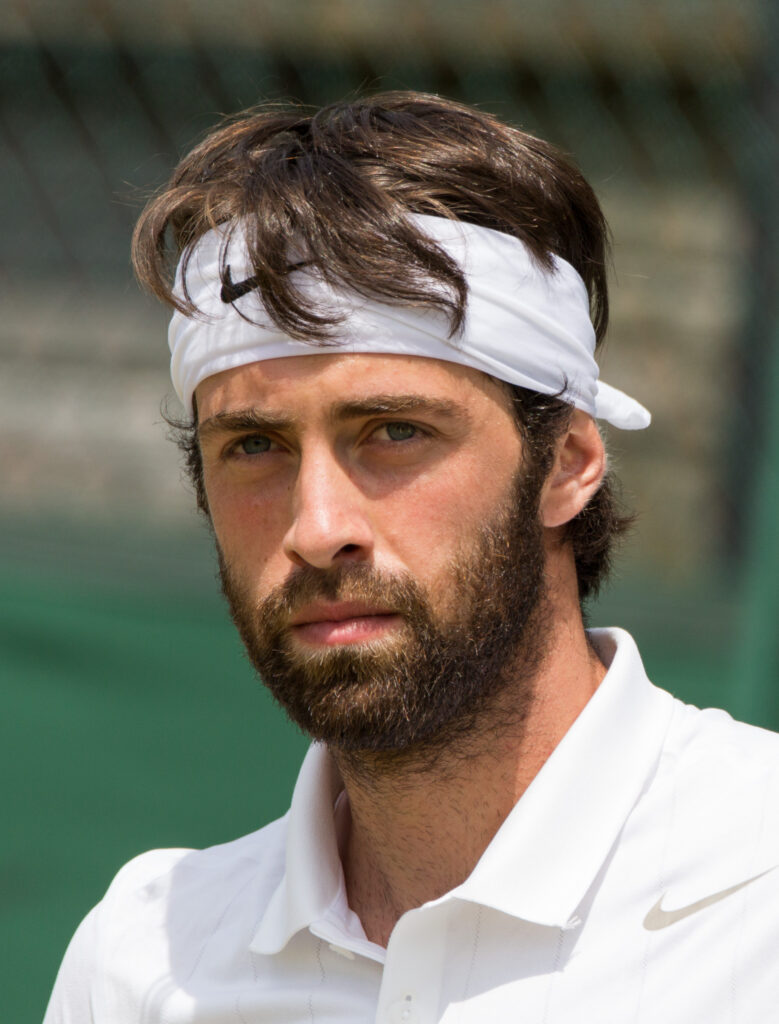 Roger Federer
Roger Federer is a living legend and one of the best tennis players of all time. He started playing at the junior level in 1996 and was the Number 1 junior champion at the end of his junior career. Federer remained the number 1 player for 310 weeks which includes a record 237 consecutive weeks. He has earned 103 ATP singles titles including 20 Grand Slam Men's Singles titles, 8 Wimbledon titles, and six ATP Finals. At present, he ranks Number 30 on the ATP list.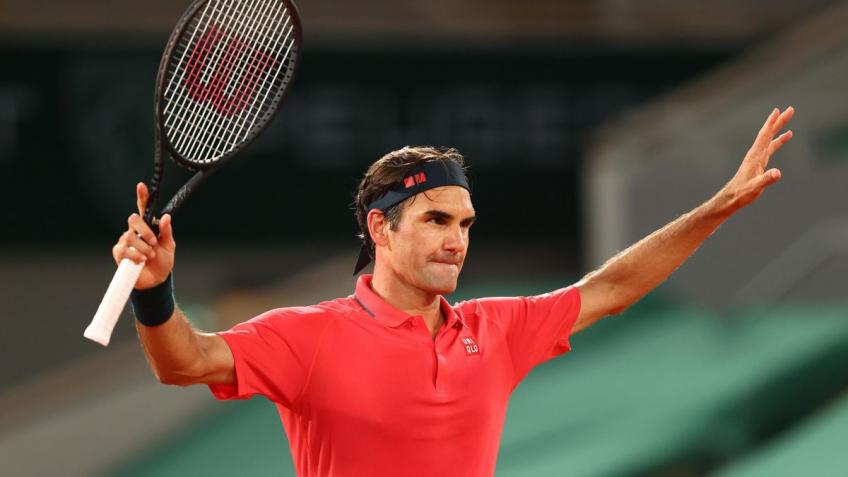 Dominic Thiem
Dominic Thiem is one of the best tennis players of the '90s era.
This Australian tennis player has seventeen ATP Tour singles titles including the 2020 US Open Grand Slam title to his credit. In 2020, his ATP ranked him World Number 3 but his current rating is 39.