ATP World Tour 250 has been the latest one from the Association of Tennis Professionals from the 2009 ATP World Tour. ATP World tour 250 comes last amongst the events on the tour and is now a part of the ATP International Series.
There are 40 tournaments in the series and to win a single championship, the player needs to earn 250 ranking points. For singles draws consist of 28, 32, or 48 and for doubles, it is 16 and 24.
In the year 2015, matches are going on and here it becomes pertinent to discuss the winners who have won their matches yet. In Brisbane, Roger Federer of Switzerland played against Milos Raonic of Canada winning with 6-4, 6-7, and 6-4.
In the Doha tournament, David Ferrer versus Tomas Berdych was held and Ferrer won with 6-4, 7-5. Stan Wawrinka hade faces off with Aljaz Bendene, where Wawrinka won after playing two sets scoring 6-3 and 6-4.
In Auckland, Jiri Vesely played against Adrian Mannarino winning straight two sets scoring 6-3 and 6-2. Viktor Troicki took away the title during a match held at Sydney in straight sets of 6-2, 6-3.
Roger Federer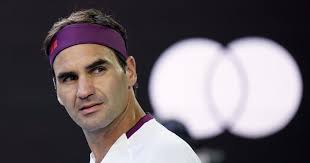 Roger Federer is currently ranked as number two player by the Association of tennis professionals. The Swiss tennis player is often considered the greatest player of all time. Federer has held a spot within the top ten tennis players of the World since 2002 and in the top twenty since April 2001.
There are so many records in the hand of Federer and one such record is holding the number one position for consecutive 302 weeks which is an incredible record for any tennis player as well as a tennis fan. The tennis superstar has won a total of 17 Grand slams singles titles. He qualified Grand slam title at least five times and made way to Wimbledon final nine times.
David Ferrer Ern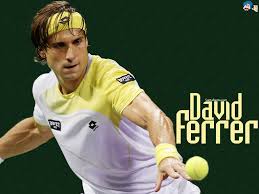 This Spanish professional tennis player is popularly known as a clay-court specialist. The reason for this title is that he has won almost half of his titles on the clay court but along with the clay-court he has shown his mettle on other surfaces as well. Ferrer was part of the Spain Davis Cup Team that held the trophy in 2008, 2009, and 2011.
Stan Wawrinka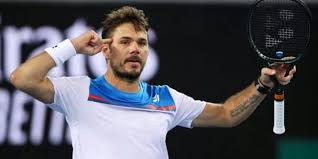 Currently Swiss number two and World number 4 Stan Wawrinka is one of the most talented superstars in the tennis world today. On January 27th, 2014, Wawrinka achieved his highest ranking of number 3 after winning his first Grand Slam event. Wawrinka won the gold medal during the men double's event at the 2008 Summer Olympics teaming with Roger Federer.
Jiri Vesely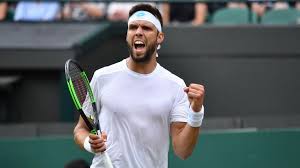 Vesely is a Czech professional tennis player and made his Davis Cup debut for the Czech Republic. He has won a total of nine singles titles along with three challengers. Vesely also won a match in the 2014 French Open and after that, he qualified for the third round of Wimbledon as a wildcard.
Viktor Troicki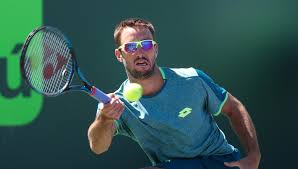 Troicki won his second grand title of the career at the Apia International in Sydney defeating Gilles Muller.