Pakistani Cricket Player Muhammad Asif: Background
A sharp-witted soul recognized for his shrewdness Muhammad Asif, a well-known former cricketer for the Pakistani cricket team, He belongs to Sheikhupura, a city in Punjab. He is a prominent right-arm fast medium bowler who has served the Pakistani cricket team with utmost keenness and passion. He was dominant because of his phenomenal bowling skills. His technique for swinging the ball was beyond extraordinary. He came out as a profound and wily fast bowler just at the beginning of his career and was cherished by the selectors for his essential variations with the ball on the cricket ground.
Initially, he started playing for multiple teams on a domestic level and later made an appearance in international cricket. He made his first international appearance for the Pakistani cricket team in a test match against the Australian team in 2005. Unluckily, his profession of cricketing was ruined by the countless controversies. He was made responsible for the outrageous wrongdoing of spot fixing. His reputation was badly affected, and his career as an international cricketer faded away. It only lasted from 2005 to 2010.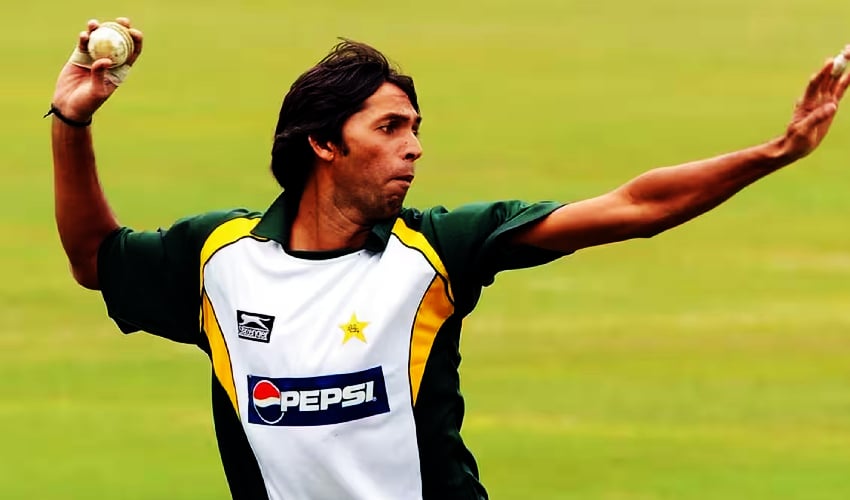 Pakistani Cricket Player Muhammad Asif: Batting Statistics
Former cricketer Muhammad Asif had great control over his bowling. He was capable of performing the necessary movements with the ball. Aso was undeniably one of the most admirable and outstanding bowlers in international cricket history, but the chaos during his career took a toll on his reputation, and he did not last for long. He had flawless command of both the line and the length, which often unnerved the batsman. Asif, during his short career, played about 23 test matches, took 106 wickets, and scored 141 runs. In his ODI career, he played 38 matches and took 46 wickets.
His T20 career consists of 35 matches, during which he scored 50 wickets. Moreover, cricketer Asif played 11 T20 international matches and collected 13 wickets. He has also played numerous List a matches and franchise cricket series. His List a career included 86 matches and 95 wickets, whereas his FC career consisted of 103 matches and 441 wickets. He was capable of creating diversified swings. His normal swing as well as his reverse swing ability gave him a huge reputation and made him a frightening bowler for the batsman to handle.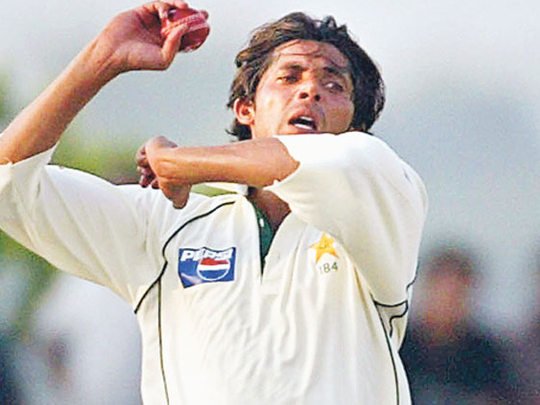 Pakistani Cricket Player Muhammad Asif: Records
Former Pakistani cricket team player Muhammad Asif's bowling techniques left an enduring impression on cricket enthusiasts and fans. He has achieved a few milestones during his short career. In one of his performances against Team England in 2006 during a test match tournament, he grabbed seven wickets off 44 runs, which earned a win for Pakistan. Furthermore, during his test cricket career, which is quite vast, he successfully took 11 wickets. He was capable of collecting the most wickets in a single innings. He was also one of the foremost members of the Pakistani cricket team that won the 2007 ICC T20. During the four-test cricket series that took place in 2006, he was the leading wicket-taker with 25.
He was considered one of the best swing bowlers of his time and earned a massive reputation. His partnership with another Pakistan cricket team bowler, Umar Gul, was immensely profound. They earned massive victories for Pakistan. Regardless of the fact that Asif's career was ruined due to the spot-fixing defamation, his career still has a huge footprint in the history of Pakistani cricket. We need more cricketers like him who are passionate enough to earn outstanding victories for their country. Despite his cricketing journey being shaded, he is still remembered for his creativity with the ball.