Pakistani Cricket Player Salman Ali Agha: Background
Pakistani cricket team player Salman Ali Agha often called Agha Salman was born in Lahore Pakistan. This talented cricketer possesses some unique batting qualities and plays as middle order batter for the Pakistan cricket team. Cricketer Agha skilled right arm off break bowler and a skilled right-handed batsman. He mainly plays as a batsman. Cricketer Agha is also known for his all-rounding skills. He is the finest batsman who performs smoothly on the ground. This genius young batsman had a keen interest in the cricket field from his childhood. He used to polish his cricketing skill at the cricket academy in Lahore. Later in the year 2012 due to his immense love for cricket, he started playing cricket on the domestic level for Lahore Shalimar. He had performed in various matches on the national ground.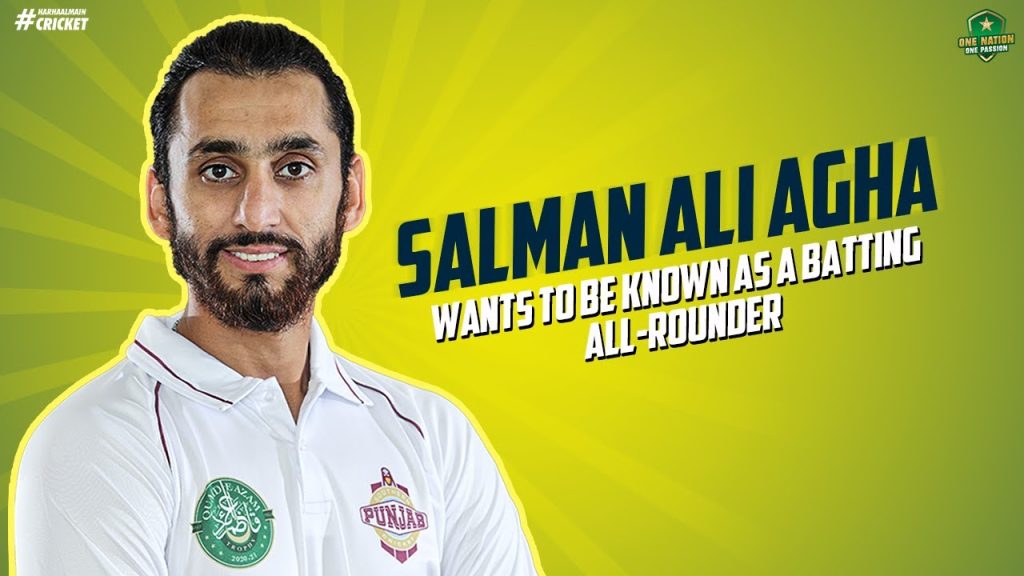 Pakistani Cricket Player Salman Ali Agha: Batting and Bowling Statistics
Cricketer Agha was noted because of his impressive and unusual batting skills. He received many compliments for his powerful and outstanding batting shots on the national stage. He gave his first appearance on the international stage in the year 2022, and since then he has been playing for Pakistan national cricket team. Salman performed as a batsman in countless ODI, test matches, PSL, and list matches. He started playing in PSL for the team Lahore Qalanders.
His first test match debut was against team Sri Lanka. In his ODI career, he made his first appearance in opposition to the team in the Netherlands. Agha Played 9 test matches and scored 668 runs. Furthermore, he played 11 ODI matches and collected super-duper 337 runs. He has performed in 81 lists matches and gathered a massive 2177 runs moreover he played 63 matches in t20 career and made 777 runs. With his incredible batting skills, he has earned immense respect and love from the nation.
Pakistani Cricket Player Salman Ali Agha: Records
Pakistani cricket team player Agha Salman being a young talented batsman of Pakistan cricket team earned great fame. His prominence earned him a name in the Asia Cup squad of the year 2023. Cricket Agha in his test career played 9 matches and grasped 84 fours and 5 sixes. Moreover, in his ODI games, he has achieved a massive run and made out 7 sixes and 29 fours in a short span of time. Pakistani cricket team player Agha Salman in his latest test series against Sri Lanka earned 132 runs on 154 balls.
This test series occurred in 2023. He recently appeared in the national stadium of Karachi and has given 57 runs off 57 balls in his ODI match. His achievements are worthy of all the attention. We wish him good luck for his future performances and hope that he gives rise to our country's cricket team.