Pakistani Cricket Player Fakhar Zaman : Biography
Born in the district of Mardan "Katlang" KPK, a genius left-handed batsman Fakhar Zaman joined cricket field at a young age. He was directed by his father in the cricket field because of his keen interest in cricket. Pakistani cricket team player Fakhar Zaman has always been a pride for Pakistan because of his firm determination and love towards cricket. Fakhar was initially part of Pakistan Navy before entering the cricket world. He portrayed Pakistan Navy in many inter-departmental cricket tournaments before he was selected for national level. His utmost passion and spark in cricket field made him a prominent figure in eyes of his navy coach. His coach and his father later directed him to go on the track of cricket.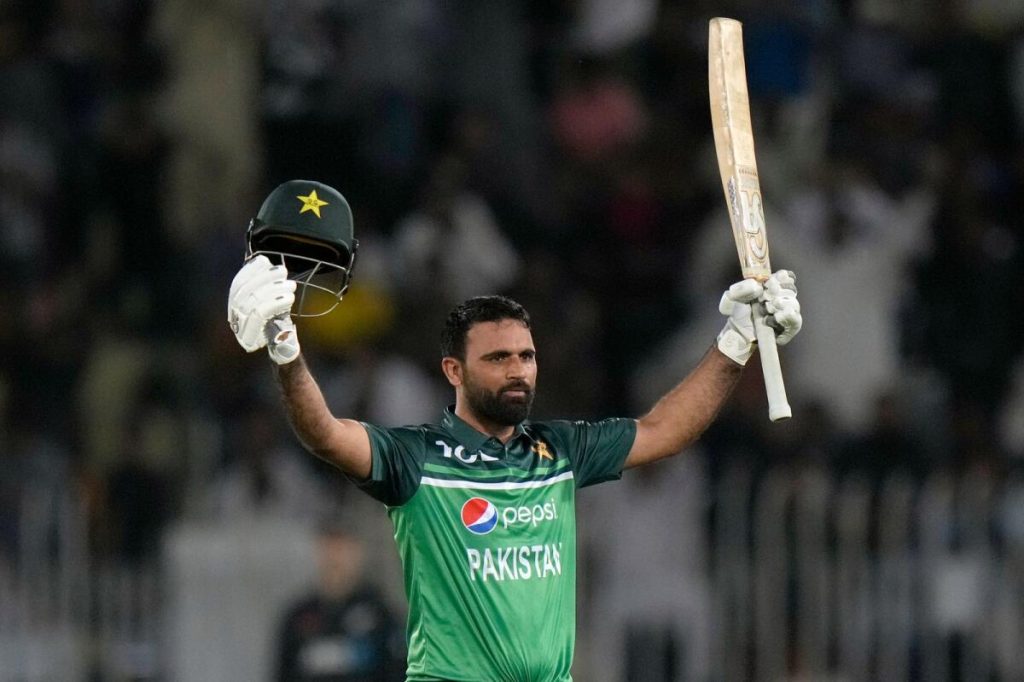 Pakistani Cricketer Fakhar Zaman : Batting Statistics
Fakhar Zaman, a member of the Pakistan cricket team, left the Pakistan Navy to focus on his career in cricket. Prior to this, he was accustomed to participating in regional cricket matches. On a national level, he began playing professional cricket in 2017. Since then, he has utilized his incredible batting talent to contribute significantly on the cricket field. He represented Pakistan in innumerable games across all formats. Fakhar Zaman, a member of the Pakistani cricket team, bats first for that squad. His batting abilities are remarkable and have brought him immense reputation despite the fact that he is a sluggish left-arm orthodox bowler.
Both nationally and internationally, Fakhar Zaman has participated in an unlimited number of games. He participated in many ODI, T20, and T20I games and received praise notably for his batting abilities. He had an appearance in 70 ODI games and scored 3148 runs. This talented opening batsman participated in 76 T20 international matches and scored a whopping 1433 runs. In addition, Pakistani team member Fakhar Zaman demonstrated his outstanding batting abilities in 217 T20 matches, earning 5615 runs, which is a tremendous accomplishment.
Pakistani Cricketer Fakhar Zaman : Impressive Records
Fakhar has always remained an exceptional batsman for his energetic performances. He has been a top scorer in limited-overs formats. Pakistani cricket team player Fakhar earned the title of 'man of the match' in 2012 when he played on behalf of the Pakistan Navy in the international cricket defense cup that took place in Australia. He has always been a great hitter and one of the important assets for team Lahore Qalandars. F
akhar always being an exception broke the highest individual score record of Pakistan when he collected fantastic runs of 210 and earned a "double century" in the first ODI inning played against Zimbabwe. He scored 193 runs off 155 balls against a team of South Africa in a 0DI match and was awarded the title of "man of the match ". In 2019 he gave one of his best performances while playing against India in an ODI match. Fakhar has always played for Lahore Qalandars in PSL matches. Pakistani team player Fakhar Zaman also made an amazing victory being the batsman who scored the fastest 1,000 runs In ODI.
Nevertheless, Pakistan cricket team player Fakhar Zaman is also one of the PCB contract holders. We have always seen Fakhar rising and shining and we really hope to see Fakhar playing with the same steadiness in future matches as well.