Pakistani Cricket Player Faheem Ashraf: Background
A genius all-rounder who has been acknowledged for his struggle in the middle and lower order as a commanding batsman proficient in scoring speedy runs and catching wickets with his medium-fast bowling. Pakistani cricket team player Faheem was born in Kasur, Punjab. He was observed for his outstanding performances, notably in limited-overs cricket. Faheem gave his utmost tremendous performances in cricket and made his way through Pakistan's domestic cricket stage. He can benefit in both the batting and bowling field. He is a dominant lower-order batsman with the skill to score runs rapidly in crucial situations. Ashraf bowls right-arm medium-fast dropping and can swing the ball in the bowling field. His profound bowling skills earned him fame and he was applauded for his dedication and potential by the cricket enthusiasts.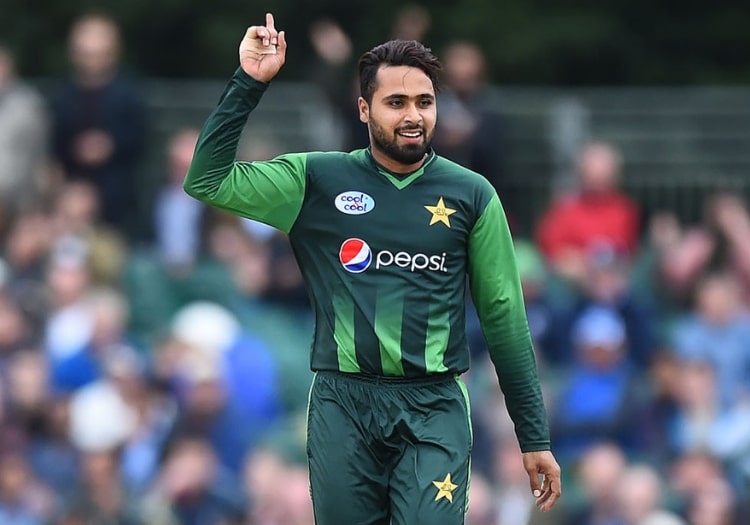 Pakistani Cricket Player Faheem Ashraf: Bowling and Batting Statistics
Pakistani team player Faheem being an energetic young talent earned much respect for his unique bowling skills. He achieved various milestones on the domestic level as well as on international grounds. Faheem Ashraf surely is a valuable all-rounder for his multiple skills. He is capable of swinging the ball. His swift bowling skills have attained all the praise. His impressive talent for bouncing and swinging the ball makes him an exceptional bowler. Besides being a great bowler and a superb batsman this all-round talent is bestowed with strong fielding skills as well.
He can grasp crucial catches which are very important for the team. In his T20 career, he played 171 matches, grabbed 1456 runs and collected 162 wickets. Pakistani cricket team player Faheem appeared in 48 T20 international matches and was able to score 311 runs and took whopping 36 wickets. Moreover, in his 0DI career, he played 31 matches made 218 runs and assembled 23 wickets. Faheem for his remarkable games has gained the acknowledgement of cricket experts and lovers. He is a superb all-rounder who has always contributed to Pakistan's victory.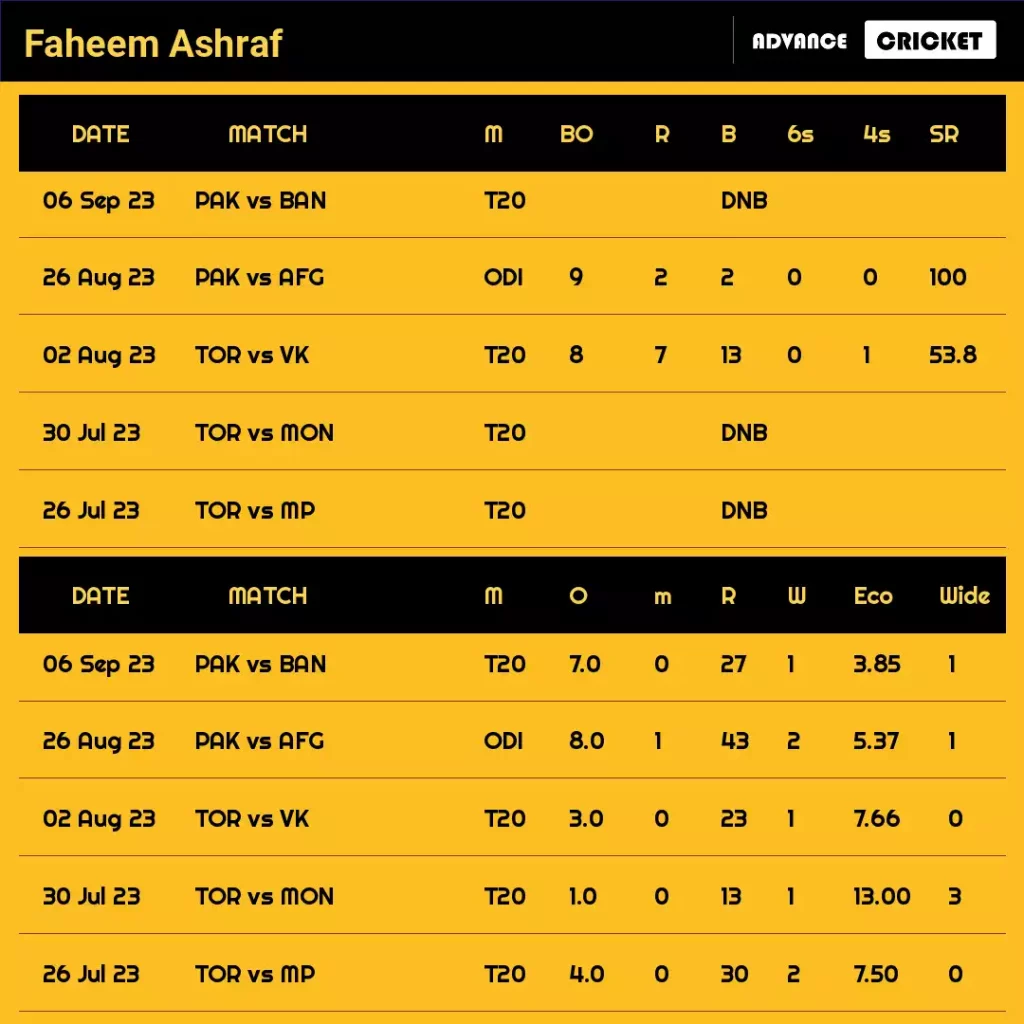 Pakistani Cricket Player Faheem Ashraf: Records
Pakistani cricket team player Faheem Ashraf is prominent for his rapidity and capability to trouble batsmen on the pitch. He has always given his best in whatever format he is playing in. He contributes to his team's victory in every possible way. Faheem started his cricket journey on the national stage in 2016-17. He was labeled as a prominent wicket-taker in the One Day Cup back in 2016-17 when he grasped 19 wickets. Faheem in his ODI career against Sri Lanka made a record of hat-trick back in 2017. He played as an important player for the Pakistani cricket team in different formats including ODIs and T20s.
Nevertheless, Faheem took part in various teams of PSL and showed his breathtaking performances. In 2018, being part of team Islamabad United Faheem took the most wickets and was labelled with the title of best bowler of the PSL 2018 season. Pakistani cricket team player Faheem in an ODI match against Zimbabwe took a five-wicket haul in year 2018. His contributions to the Pakistani cricket team are innumerable and tremendous. He has the ability to pressurize the opposite batsman. Pakistani cricketer Faheem has developed into a valuable member of the team. He has developed into a challenging all-rounder to manage. We are hopeful that Faheem will continue to rise thanks to his excellent cricketing abilities. We wish him endless success.