Pakistani Cricket Team Player Shoaib Malik: Background
Pakistan's proficient cricketer is acknowledged for his diversified skills. Shoaib Malik, a qualified cricketer, was born in Sialkot. He has been depicting Pakistan's cricket team for a long time. He is recognized especially for his versatility on the cricket field. Being an all-rounder, cricketer Shoaib Malik has control over both bat and ball. He is a splendid right-handed batsman and right-arm bowler. Besides his cricketing skills, he also possessed captaincy skills. Pakistani cricketer Shoaib Malik has had a quite prolific and victorious career. He is known for his proficiency and prowess.
Malik, an all-rounder, has been a long-time member of the Pakistani cricket team. He has played innumerable matches on a national as well as international level. His additions to the Pakistan cricket team as well as the PSL series are just remarkable. Initially, he started his cricketing journey in the ODI series and made his first appearance in 1999 against the West Indies cricket team. Malik appeared for the first test series in 2001 in opposition to Bangladesh. His inventive batting techniques and his extraordinary bowling skills earned him a reputation around the world.
Pakistani Cricket Team Player Shoaib Malik: Batting and Bowling Statistics
All-rounder Shoaib Malik has the ability to perform in multiple ways. This profound batsman and bowler is multifaceted. He has the ability to take over any situation due to his composed personality. Malik has portrayed the Pakistani cricket team on different formats and also actively participated in PSL matches. He has shown his brilliant bowling and batting skills for the Karachi Kings team in the PSL series. Cricketer Shoaib, in his test match career, played 35 matches, scored 1898 runs, and grabbed 32 wickets. He has appeared in 287 ODI matches, made 7534 runs, and successfully grabbed 158 wickets.
He has been an amazing cricketer since the start of his career. His T20 international career consists of 124 matches, 2435 runs, and 28 wickets. He had huge success during his T20 career, during which he appeared in 515 matches, scored 12688 runs, and took 170 wickets. In his FC and List A cricket careers, he has made some tremendous accomplishments. He has undoubtedly been an exceptional batsman and bowler over the past few years. He played about 405 List a matches and scored a massive 11447 runs. Shoaib has always been in the limelight, whether for his cricket performances or due to his personal life. He is a recognized star worldwide.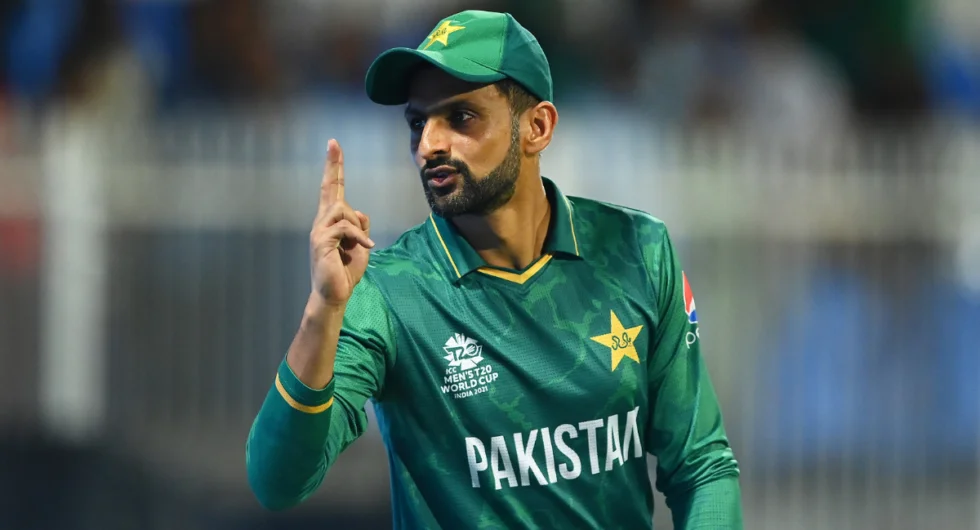 Pakistani Cricket Player Shoaib Malik: Records
Pakistani cricket team player Shoaib's utmost efforts and passion on the cricket field made him a prominent face and a valuable treasure for the Pakistani cricket team. He captained the Pakistan cricket team for a good two years, from 2007 to 2009. This energetic all-rounder possesses the quality of blowing off-spin. His cricket skills are phenomenal. He has the strength and capacity to take the necessary wickets and runs. He has received numerous awards for his performances during his career. This capable off-spinner is the first Pakistani player to score a whopping 7,000 or more runs throughout his ODI career. He is a splendid cricketer who has gotten a chance to play in consecutive ICC World Cup tournaments. Malik has also played innumerable T20 tournaments. He has been an educator of cricket for his exceptional skills.
Shoaib successfully captained various T20, ODI, and Test matches. His high-spiritedness has always led him to success. He has formed the highest partnership for wicket sake with Muhammad Hafez during his T20 international career. Furthermore, he has set a record of 1,000 runs in his T20I career. Shoaib has portrayed his talent for the Pakistan cricket team in about 100 T20I matches. His consistency led to victories. His stability and potential are definitely motivating for his teammates as well. He has proved himself worthy of all the praise and love. He has declared his withdrawal from test and ODI series but not from T20Is. His was seen last time in the year 2021 against team Bangladesh. He is surely an inspiration for the coming cricket generation. We hope to see him again.