Pakistani Cricket Player Haris Rauf: Background
A skillful, Pakistani cricketer Haris who is a competent right-handed batsman and a swift right-arm bowler was born in Punjab Pakistan but belongs to Mansehra the Hazara region .This noble and delicate cricketer is immensely skilled and efficient. His profoundcricketing skills are admirable. Pakistani cricketer Haris Rauf is famous for his swift bowling skills. Initially, he started playing tennis ball cricket when he was a college student.
He had more interest in playing football but later he developed utmost love for cricket. His dedication and love towards cricket made him notable for coaches and cricket lovers and he got selected to play for Pakistan National cricket team. His journey from tennis-ball cricket to hard-ball cricket gradually led him to great success. Haris took part in Lahore Qalandars talent hunt program in 2017. His breathtaking performances earned him a name and he contracted with the team .He has earned massive respect for his progress and competency to trouble batsmen.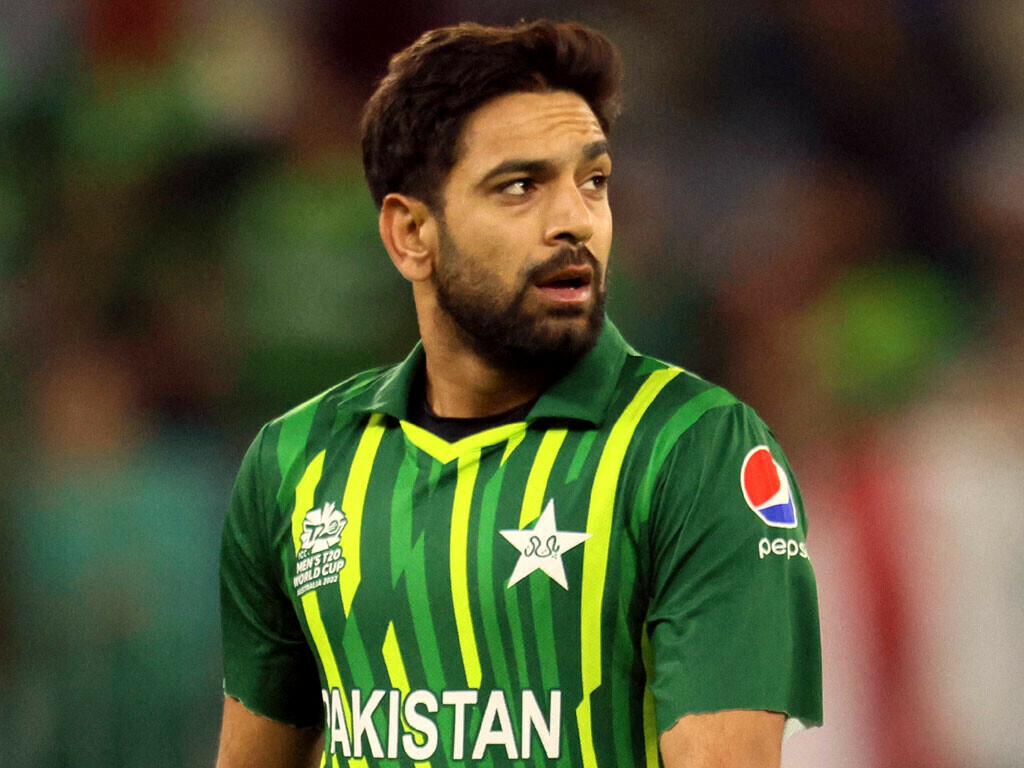 Pakistani Cricket Player Haris Rauf: Bowling and Batting Statistics
Pakistani team player Haris is an immensely talented right-arm bowler. Haris performed in numerous T20 and PSL matches and gained countless victories. His swift bowling style gained him recognition and made him a super talented standout bowler. Haris's unique cricketing skills led him to play on the international stage as well. His utmost passion and love for cricket gave him a huge rise and respect in the eyes of cricket enthusiasts and made him a valuable treasure for the Pakistani cricket team.
He appeared for the first T20 international match against Bangladesh in 2020 after his splendid performances in the domestic matches. Haris Rauf mainly plays as a bowler for his competency in bowling. He appeared in 22 ODI matches and took 39 wickets. Moreover, Haris played in 62 T20 international matches and was able to take 83 wickets. In his T20 career he played 172 matches and took a whopping 230 wickets. As a bowler he is incredible with his performances.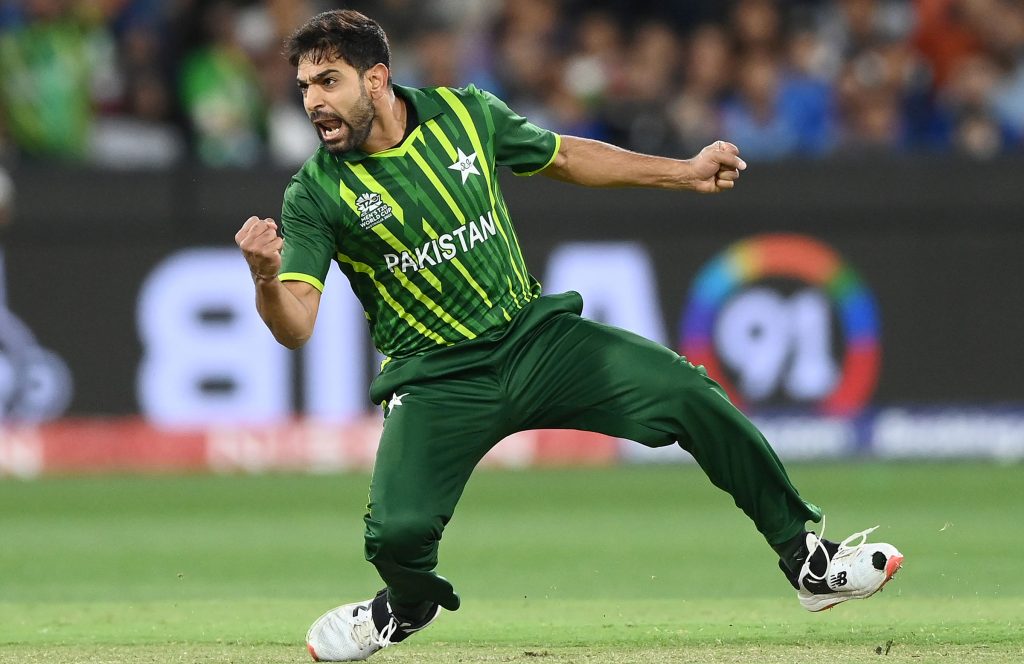 Pakistani Cricket Team Player Haris Rauf: Records
Pakistani team player Haris Rauf is prominent for his pace and capability to trouble batsmen on the pitch. He is a remarkable right-arm fast bowler who can easily generate bounce very gracefully. He is also capable of bowling in unique styles which keeps the batsman confused. His attacking bowling style makes him different from others. He has the ability to pressurize the opposite batsman with his different bowling techniques. He also has the ability to swing the ball differently which makes him a great bowler. Haris has made countless notable records in his career. In just his second T20 International game against Bangladesh in January 2020, Haris Rauf claimed five wickets. In only his seventh over, he accomplished this feat and set the record for the quickest "five-wicket haul" in T20Is. \
Moreover, during the 2019–2020 Big Bash League (BBL) season, Haris Rauf made an outstanding debut. On his debut, he claimed a "hat-trick", finishing with 5 wickets for 27 runs. He also broke the record for the fastest bowler to reach 50 wickets in the Pakistan Super League (PSL).Pakistani cricketer Haris with his extraordinary bowling skill became an important asset for a Pakistani cricket team. He has become a difficult to handle bowler.His journey from tennis ball to hard ball cricket has been amazing up till now. We are hopeful that Haris keeps on rising with his superb cricketing skills and determination.