Pakistani Cricket Player Shoaib Akhtar: Background
A sensational Pakistani ex-cricketer who is known for his rapidity in bowling. It is no less than a privilege if we talk about this legend. His uniqueness cannot be penned down in words. Shoaib Akhtar, a brilliant ex-cricketer of Pakistani cricket team is a right-handed batsman and a splendid right-arm fast bowler. Cricketer Shoaib Akhtar has received the title of "The fastest bowler" in Pakistan.
His bowling abilities are beyond extraordinary. His profound bowling skills earned him a name worldwide and he was applauded for his dedication and potential by the world. Shoaib was born in a Punjabi family in Rawalpindi. He started his cricket journey when he was a college student. He started appearing for List a matches back in the year 1993-94. His rare magnificent and awesome bowling skills made him enter Pakistan's National cricket team. He has always been in the limelight since the start of his carrier and has always received praise for his bold and swift bowling techniques.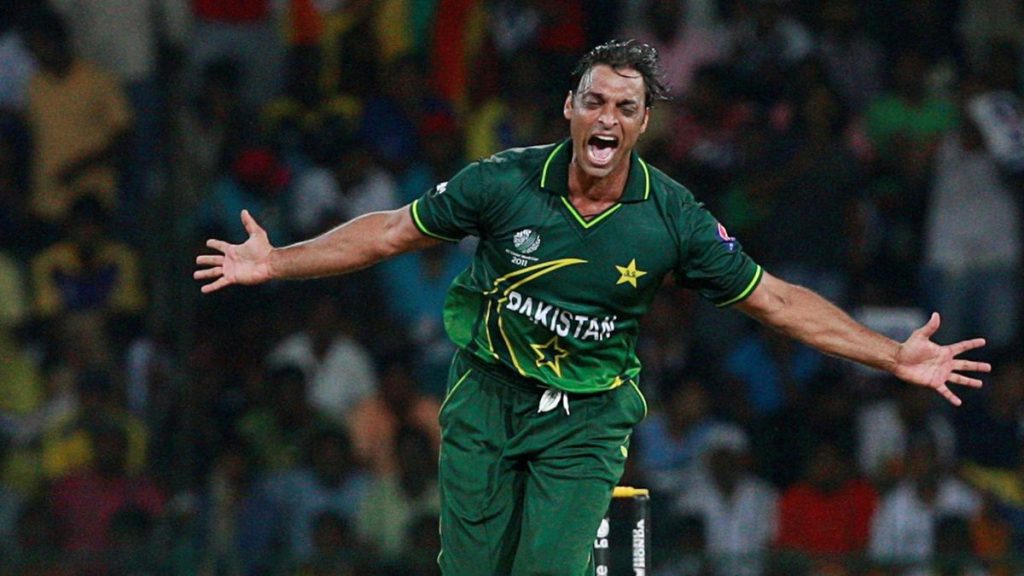 Pakistani Cricketer Shoaib Akhtar: Bowling and Batting Statistics
Shoaib Akhtar, a Pakistani former cricketer is universally recognized for his intense bowling skills. He played as the opening fast bowler in his very first ODI match. Prior to this in the year 1997, he made his first appearance in the test match. Since then he has represented Pakistan at all formats with utmost passion and determination. He has played uncounted National and International matches. His incredible bowling talent made him one of the best fast bowlers in history. Throughout his cricket career, he acquired an appreciation for his fast-bowling expertise and his uniqueness in taking wickets. Apart from elegant bowling skills, Shoaib has also grasped the attention of a great batsman.
Pakistani cricket team player Shoaib has a vast career in all formats of cricket. He has appeared in countless test matches, ODIs, T20, and T20 international matches. Shoaib in his Test match career played 46 matches made 544 runs and took massive 178 wickets. In his ODI career ex-cricketer Shoaib performed in 163 matches made 394 runs and successfully took 247 wickets. Furthermore, he played 221 LIST matches and grabbed 338 wickets, and made 877 runs. He has always represented Pakistan with keenness. Shoaib played 38 T20 matches and took 44 wickets. In his T20 international career, he appeared in 15 matches and grabbed 19 wickets.
Pakistani Cricketer Shoaib Akhtar: Cricket Records
Pakistani ex-cricketer Shoaib has the potential to take the necessary wickets and runs. His bowling techniques are phenomenal. He has always been consistent with his game despite the fact that he had multiple injuries in his career but he has never missed a chance to gain victory for Pakistan. His ability to bowl above the speed of 150km/h (93mph) made him the greatest fastest bowler of his era. His ability to create bounce on the pitch and trouble the batsman with his swift bowling earned him a name in the history of Pakistan. Pakistani former cricketer Shoaib achieved various milestones throughout his cricketing career. He accomplished a whopping record when he delivered the fastest ball ever at 161.3km/h (100.23mph).
Moreover, he also earned a name when he took the most wickets in ODIs. He also achieved the milestone when he played against England in test series and made the fastest century in just 86 balls. His contributions to the Pakistani cricket team are countless. He also earned fame when he was labeled as the fastest bowler to achieve the landmark of 200 wickets in the ODI series. Moreover, Shoaib has made countless Five-wicket haul records and hat-trick records in his career. He declared his withdrawal from the international cricket stage back in 2011. Shoaib Akhtar had the most outstanding cricketing career. He had always been an inspiration for the current cricket team players. It would not be wrong if we label him a legend of Pakistan's cricket history.