Pakistani Cricket Player Younis Khan: Background
Ultra-smart is an exceptional cricketer in Pakistan's history, who is tremendously amazing and does not need an introduction. It is a great privilege to talk about the legendary Younis Khan. Undoubtedly he is an inspiration for the current and upcoming cricket generations. His history is broadly notable. This multitalented professional player has served Pakistan in three roles. The former cricketer, captain, and coach Younis Khan is considered Pakistan's commendable middle-order batsman.
His fortitude was unusual. Former cricketer Younis Khan is a great right-handed batsman and right-arm bowler. He has mainly played as a middle-order batsman in Pakistani cricket team. This greatest right-handed batsman belongs to Mardan. He started his cricket journey in the ODI series against Sri Lanka in the year 2000. This devoted and eager former cricketer has served Pakistan with his successful batting skills for years. His luxuriant cricket career lasted over a decade.
Pakistani Cricket Player Younis Khan: Batting Statistics
Former cricketer, educator, and captain of Pakistan cricket team is undeniably the greatest and most successful player of his time. His firm determination and competency made his test cricket journey exceptional. He has represented Pakistan in all three game formats and made some uncommon records in the history of Pakistani cricket. He was prominent for his sharp batting strategies, which made him capable of playing lengthy innings for Pakistan.
His test career is way beyond extraordinary. Being famous as a middle-order batter, former cricketer Younis khan presented Pakistan in ODIs, T20s, and test matches and gained huge victories. In his test match career, former cricketer played in 118 matches and scored a massive 10099 runs. He was a prominent figure in the Pakistani cricket team when it came to batting. His strong, defensive batting techniques usually led the bowler into trouble. In his ODI career, he played in 265 marches and collected 7249 runs. His T20 career is also vast. He appeared in 83 matches and earned a whopping 1864 runs. Younis has shown his batting skills in franchise cricket as well. He played 229 FC matches and grabbed 17116 runs. His achievements are worthy of praise.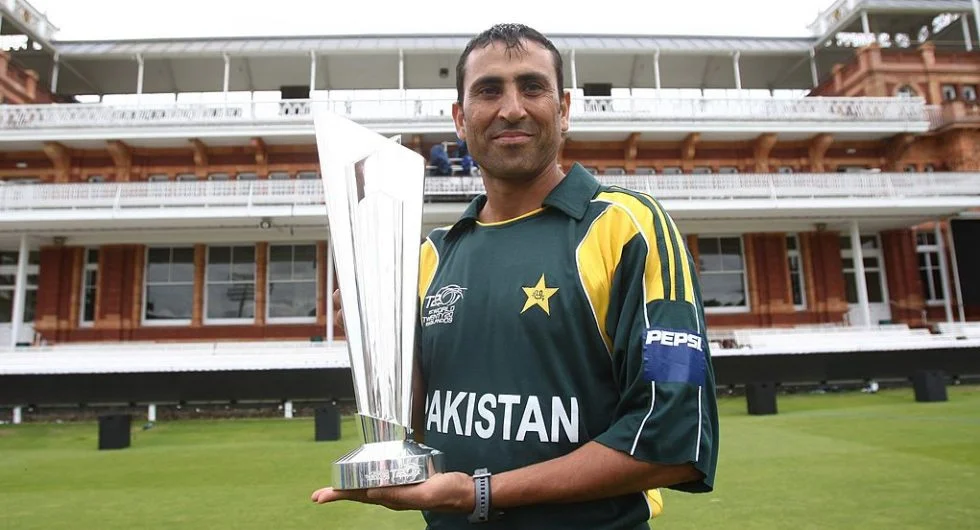 Pakistani Cricket Player Younis Khan: Records
Pakistani cricket team, former middle order batter Younis Khan made several noticeable records. He was surely one of the most sensational and commendable cricketers of Pakistan cricket history. His test cricket career is filled with some massive records. He has scored the highest runs in Pakistan's test match history. Younis is the only Pakistani batsman who has hit 10,000 runs in the test cricket format. Moreover, this exceptionally talented gentleman holds the record of hitting the massive 34 centuries for Pakistan in test game format. He had also recorded a 372-run partnership with the cricketer Mohammad Yousaf in the year 2006, in opposition to the team England.
As a captain of the Pakistani cricket team, he has made records of hitting most centuries. His test cricket career is full of milestones. He was also labeled as the first cricketer who scored a triple century in a test series. He was always appreciated and adored for his ability to score the whooping runs. His contributions to the cricket world are miraculous. He declared his withdrawal from the cricket world back in the year 2017. This middle-order batter is recognized worldwide. He surely was a treasure of Pakistan cricket history. Legends like him are completely unforgettable.