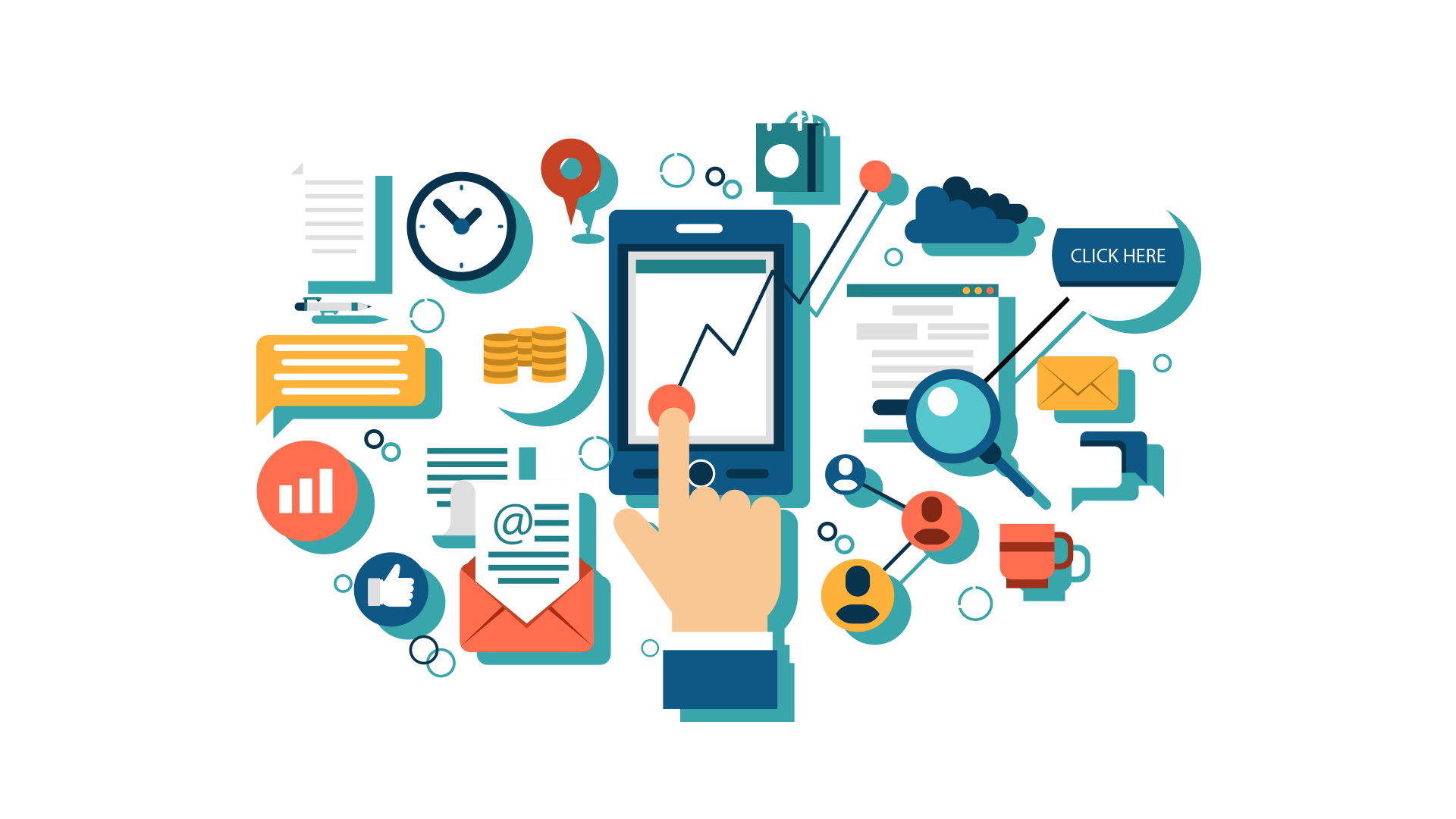 Digital marketing in Pakistan has provided companies ample opportunities to reach hundreds of thousands of people in a country populated with over 190 million individuals. This form of marketing is the present and the future of the industry. Many useful examples of digital marketing content in this huge and culturally rich country. Companies like Pepsi, Zong, Mobilink, KFC Pakistan, and many more have understood the paradigm shift and actively engaged people with social media campaigns.
The reasoning behind the phrase "digital marketing is the present and the future of the industry in Pakistan" is because there is a clear shift from desktop and laptop computers use to mobile devices, and because Internet can be accessed by more and more people by the day.
Facebook and Twitter are the stronger social media platforms in Pakistan
Although there has been increasing interest in networks like Instagram and Snapchat, the reality is that Facebook and Twitter are the most commonly used social media outlets in Pakistan, and companies have been taking advantage of this. Illustrations of this include Zong's success on Twitter with the hashtag Sab Keh Do (which means 'Say it all'). Pepsi included celebrities in its campaign 'Lighting up Lives', including actor Hamza Ali Abbasi. Many businesses incorporate this latter strategy to use the influencing power of celebrities to engage with millions of their followers; this is a very important aspect of digital marketing.
More than 90% of social media consumers use their phones to access their favorite networks:
Many people have put connectivity in the highest place of their priority chain. That is why more than 90% of social media users now make use of their phones to access their preferred networks and pages. Having a good phone, with internet connection and space to download all of the trending apps in social media is now a must. The world is shifting towards their mobile devices, and this represents a marvelous marketing opportunity given that nearly half of the planet is connected to the web.
More than 30 million people are active social media users in Pakistan
In a country of nearly 200 million people, it is no coincidence that many of them have access to social media platforms. In fact, over 30 million actively use these tools, with many, many more using them in lower degrees. Imagine marketing experts salivating at the fact that, with a well – made social media campaign that has nation – wide reach, they could be getting to an important fraction of the people with mobile devices and Internet usage, a number that touches 30 million. There are 140 million mobile suscriptors in Pakistan, and with global trends, the 35 million people that has Internet is sure to keep growing. Mobile devices and Internet connectivity are increasing hand in hand.
Use of laptops has decreased in Pakistan
With the surge of mobile phones with access to Internet and storage for apps and social media, usage of laptops and desktops in the country has decreased by 20%.
More than 70% people browse the web with their mobile phones
The share of web traffic by device dictates that 70% of people use their mobile phones, 27% still use their laptops and desktops, and just 3% use tablet devices.
90% of Pakistani people will have access to 3G connectivity in three years from now
Internet is here to stay. By the year 2020, according to some reports, more than 90% of the population in Pakistan will have access to 3G networks. This is a key representation of the future of digital marketing in Pakistan.