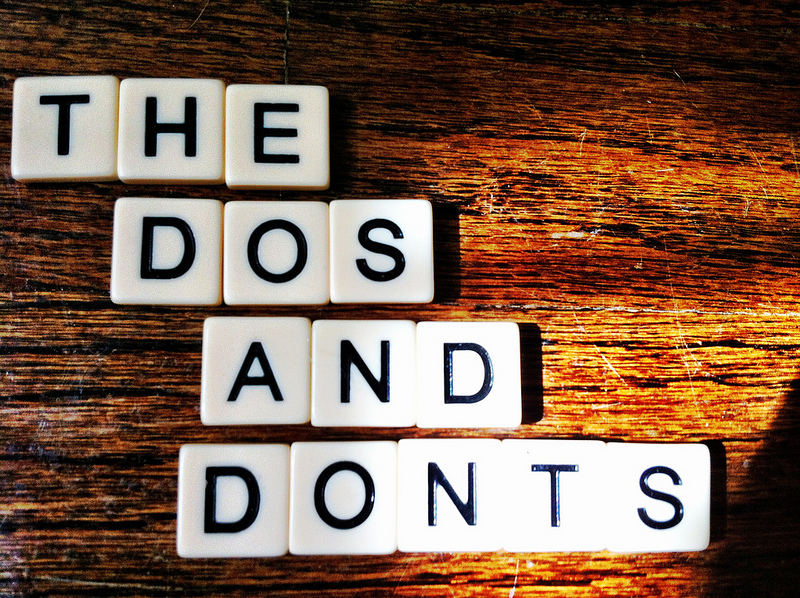 You need to follow some academic writing rules and take care of some do's and don'ts to create good academic paper.
Do's of Academic Writing
1. Read Instructions Carefully
Do read all the given information and guidelines related to a specific assignment in detail. Get a good grasp of the assignment before starting to write.
2. Manage Time Properly
Do take care of the time aspect while preparing an academic writing piece. If you have to write a paper of 2000 words, do spare three to four hours for it. Remember you will need time to research for the project also. So always leave one or two hours extra for the task in case you need more specific information.
3. Use A Good Dictionary
One of good academic writing tips includes using proper word choice and vocabulary. For this purpose, make sure you have an authentic dictionary. Use it to find meanings of words you do not understand well. Also consult another dictionary for synonyms and antonyms.
Don'ts of Academic Writing
1. Never Copy Information
One of the biggest academic writing tips is to write original and not copying anyone's work. So do not copy information from some source because you will be caught finally! There are plagiarism checkers which can easily detect the amount of copied work.
2. Avoid Grammatical Errors
Do not be careless while writing an academic piece of paper. Proofread your paper for all type of grammatical errors. Do not make spelling mistakes as it will mar your academic paper.
3. Don't Take It Lightly
Never think that you just have to fill the word count specified for the academic paper. Be smart and focus fully on the assignment. Do not show careless behavior by just putting in absurd information.
By following the do's and don'ts described above, you can definitely write a perfect academic paper.