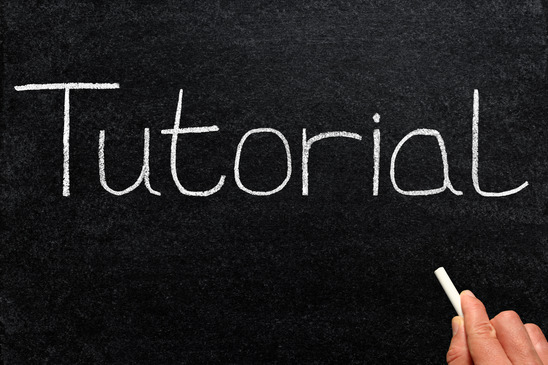 I have jotted down here few do's and don'ts of tutorial writing for the beginners. I hope it helps them create effective tutorials.
Do's of tutorial writing
First of all, choose the topic that comes under your area of expertise. It will keep you focused on your tutorial through and through.
Do make use of images in the

tutorial

for the maximum impact on the readers. Your readers will love you for the interesting and catchy pictures that you include in the tutorial.
Give as much relevant examples in the tutorial as you can. They will help your readers get a good grasp of the given subject.
Use simple and easy language for the easy understanding of others.
Your tone must be professional while writing a tutorial. However, you can add a little bit of humor in it to not let it seem harsh to others.
Do make a list of the important references that you used for the tutorial. Cite the sources and mention them in the end of the tutorial.
Don'ts of tutorial writing
Do not write a tutorial on the topic you know nothing about. It is not a practice test for you; rather an expert tutorial is expected from you.
Do not use difficult phrases in the tutorial. Remember the tutorial is meant for majority and everyone should be able to understand what you have written.
Do not make your tutorial boring and monotonous by repetitive phrases. All what you include in it must be relevant and to the point. At the same time, be careful about the content; it should be interesting to read.
Do not hasten while you write the tutorial; you will miss out several points by doing so.
Do not attempt to add more information in the tutorial than needed. Keep the targeted audience in your mind.