Dubai Tennis Championships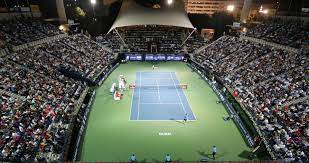 This tournament organizes both men's as well as women's tennis championships and is the brainchild of H.H.Sheikh Mohammad bin Rashid Al Maktoum who is the Vice-President and Prime Minister of the United Arab Emirates and the ruler of Dubai. For over five years the tournament saw a complete dominance on the men's as well as the women's front.
Roger Federer won the Dubai Tennis championship for a consecutive period of 5 years from 2003-07 while Justine Henin from Belgium did the same in the women's championships. Last year saw a different set of winners, Andy Roddick and Elena Dementieva doing the honors.
This year saw a different set of winners as well with Novak Djokovic stealing the limelight in the men's tourney while Venus Williams saw off the challengers to win the women's leg. The Dubai Tennis tournament is one of the most important tennis tournaments in the world because of the high prize money that attracts a lot of high-ranked players from all over the world.
The Indianapolis Tennis Championship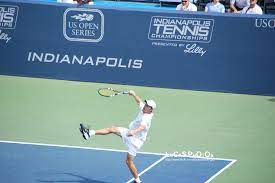 The Indianapolis Tennis championship is a tennis tournament that is played every year as an integral part of the ATP tour. The name of the tournament has been changed to the Indianapolis Tennis championship from RCA Championships. It is a men's tennis tournament which is played annually in July for a week. The initiation of this tournament was in 1988 when it was played as the US Men's Hard-court Championships.
After this, the surface on which this tournament used to be played changed as also did the name. It was rescheduled during the year so that it became a warm-up for the international male tennis players before the last Grand Slam of the year, the US Open.
The tournament came into existence when the Indianapolis Sports Centre decided to merge their 18 clay courts which with Deco-Turf II which is the same surface on which the US Open is played.
The previous editions of the Indianapolis Tennis tournament have caught the attention of almost all the leading male tennis players and Giles Simon from France managed to win the last edition of the same in 2008. Some tournaments get a lot of attention in tennis circuits although they are not grand slams. This tournament is on the list.