Digital marketing executives are spending more and more time on their social media accounts. Whether you own a large corporate or are running a small booming startup, the information age we live in today demands that you spend a lot of time in social media if you are to give your business the online exposure it needs.
I have compiled below a great case study of facts and insights from industry leaders into the science of social media marketing meant to inspire you to design and execute a successful plan.
The 4C's of Social Media – Content, Conversations, Community and Connections.

The 4C's infograph was developed by UBM Tech's 2013 Social Media @Work research. These 4 C's provide a key insight into how technology buyers and marketers currently utilize social media, and how embracing them can help strengthen your social media efforts.
Live Video Streaming
Real-time communication is a key factor for every successful Social Media Marketing tool. The companies who win in the long term are those that continually innovate on this front. From real-time tweets and support chats rooms, marketers are now moving to the next step providing real-time video streaming facilities to their audiences. Whether to announce a new product line of to conduct an online data survey, live streaming is becoming the next big idea, largely thanks to apps like Periscope and Meerkat.
Social Commerce
Billions upon billions of dollars generated from online sales are tracked to social media marketing efforts. It's for this reason that online marketers are encouraged to be on the lookout for newer ways to integrate into their social media pages to create more immersive user experiences.
As your customers become more and more glued to your content, tap into their attention with more immersive and impactful visuals. All the major social media marketing platforms have adopted these insights, so why not you?
Mobile First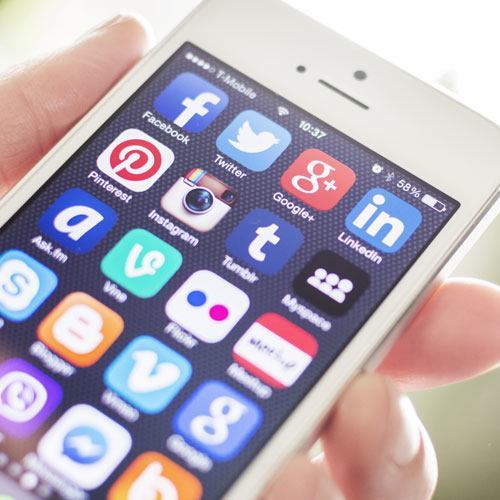 Mobile devices have cemented their place as the primary screen for most, if not all, social media users. For this reason, if you have not aligned your social media marketing efforts to the handheld device, you are lagging behind.
SEO
Several things are changing as we settle into 2016. We have witnessed a gradual change in the mediums with the shift from text to media. We have also witnessed newer features brought about by advances in technology. There has even been an emergence of new tricks of doing things, cheat sheets if you will. But please get this one bit straight, content is still king.