Krishan Chander: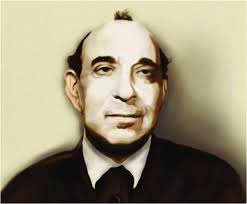 An Urdu and Hindi short story writer born on 23rd November, 1914, Krishan Chandar has written 30 short stories and also around 20 novels. Educated at the Forman Christian College, initially he started writing English but after he was given the post of editor of an Urdu Magazine, he chose Urdu as a means to express himself. A humanist, he wrote against power abuses and his work on the massacre that took place during the separation of the subcontinent is one of the finest and deepest literatures on the topic. He passed away on March 8th, 1997. "Shikast" and "Matti ki sanam" are some of his most beautiful novels.
Ismat Chughtai: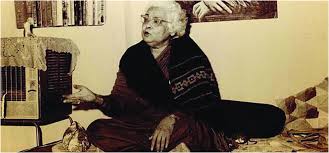 Born on 21st August, 1915, Ismat Chugtai was one of the fiercest and outspoken Urdu writers. Her spirit of independence was the reason she explored topics in her writing that were deemed obscene and taboo for women. An inspiration to the younger generation of writers, her passionate writing is the reason she was seen as the voice of the weak. "Angaaray" and "Lihaaf" are two of her greatest works, the latter causing so much conspiracy that she was eventually called to court, where under immense pressure she won her case. She died in Mumbai on October 24th, 1991.
Munshi Premchand:
Dhanpat Rai commonly known as Munshi Premchand born on 31st July, 1880, is famous for his Urdu and Hindi writing skills. He wrote many plays, short stories and essays. He was nicknamed "The Emperor of Novels". Before him literature consisted of fairy tales of King, queens, magical creature but he was the first writer to base his novels on the rural life of peasants and other daily life examples. He also refused to use complex Sanskrit, as was common in those days which is the reason many critics refuse to give him the prestige and respect he deserves. He used simple language and his novels were well described and easy to read. They were about the daily life of people and not heroes and villains. "Niramala", "Godan", "Saut" and "Pariksha" are a few of his works. "Kafan", "Mantra" and "Poos ki Raat" are stories about people's daily lives. He died on 8th October, 1936.