World Cup 2022
Since the tournament's inauguration in 1930, the FIFA World Cup in Qatar in 2022 will be the first to be held in the Middle East and the most geographically confined. This is a tremendous opportunity for the region to welcome and engage with billions of people from around the world, showing its distinct culture and lifestyle and establishing new understanding bridges. The FIFA World Cup is the world's most prestigious single-sport event. The 32 qualified men's national football teams compete in a one-month final competition in a host country selected by FIFA after a preliminary competition.
The tournament's 64 matches are expected to draw over two million spectators, and the competition will reach a global in-home television audience of over 3.5 billion people. Other formal competition-related activities include draws, team and referee seminars and workshops, opening and closing ceremonies, award ceremonies, cultural events, press conferences, and launch events, in addition to the matches.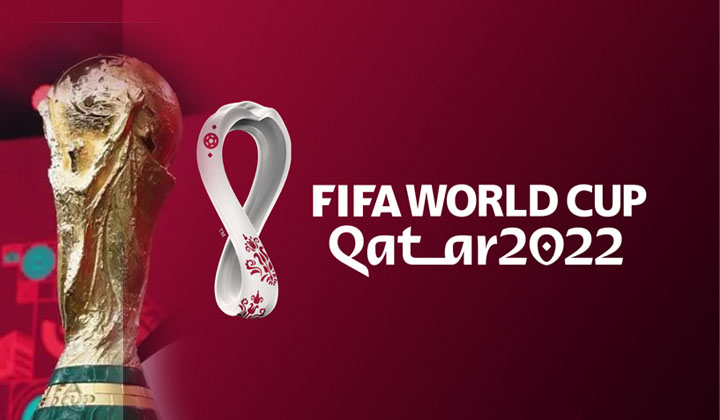 FIFA Picks First Female Referees for the Men's World Cup Tournament:
This year, in Qatar, female referees will create World Cup history by working games at a major men's event for the first time. FIFA announced three female referees and three female assistant referees among the 129 officials selected for World Cup duty on May 19. Stephanie Frappart of France, Salima Mukansanga of Rwanda, and Yoshimi Yamashita of Japan were chosen as female referees. Neuza Back of Brazil, Karen Diaz Medina of Mexico, and Kathryn Nesbitt of the United States are the female assistant referees. 
Sustainability Effects of the Tournament:
Sustainable development, as defined by the United Nations in its 1987 report "Our Common Future," is a development that fulfills current demands without jeopardizing future generations' ability to meet their own. It is built on three pillars: economic, environmental, and social factors.
A FIFA World Cup's preparation, staging, and post-tournament activities can have a wide range of effects on the economy, natural environment, and people and communities in the host country and worldwide. While many of these effects are good, negative consequences are also possible. In many ways, the FIFA World Cup 2022TM is exceptional, and the potential and challenges associated with sustainability are no exception.
FIFA World Cup 2022 Draws:
In his address to guests at the Final Draw in Doha, FIFA President Gianni Infantino anticipated a FIFA World Cup that may bring people together in a celebration of football, as well as telling a worldwide audience that "the world will be together in Qatar." During the ceremony, the twenty-nine participating teams would learn their path to glory, with the participants in the European and Intercontinental play-offs later this year also learning what awaits them if they win their ties and earn the chance to write glorious new chapters in the tournament's 92-year history.  There will be eight groups of four teams, except UEFA, which will be represented by 13 teams. Teams from the same confederation will be kept apart in each of the eight groups. As a result, two European teams will be present in five of the eight groups.
3 million tickets request by the Football fans:
FIFA has received 3 million ticket requests for the World Cup final in Qatar, as well as strong demand for tickets to some of the tournament's most important group-stage games. 1.5 million Ticket requests came for the England-US game.
Economic Benefits for Qatar due to FIFA:
Qatar is expecting a significant increase in tourism and is in the spotlight throughout the world. By 2022, the number of available accommodations is likely to rise, causing the government to enact new regulations to ensure that the tourism industry is closely monitored. Currently, applications for such licenses must be submitted to the Qatar Tourism Authority.
'Rainbow Flags' are prohibited to protect the fans, say the officials:
Major General Abdulaziz, the tournament's security chief, is opposed to the open promotion of LGBTQ rights, as symbolized by the rainbow flag, which FIFA and World Cup organizers had previously stated would be welcome across Qatar's eight stadiums.
The FIFA World Cup has long been the most anticipated sporting event in the world, and the 2022 edition promises to add to the excitement of seeing the peak of international football return to full stadiums, this time in a unique location. It will become an unrivaled platform for brands to reach out to a receptive audience. Let's also have a peek at some of the previous world cup winners.
Previous World Cups: History and Winners:
Uruguay won the first competition for the cup, which was held in 1930 by the Federation International de Football Association (FIFA). The competition has been held every four years since then, save during World War II, and comprises international sectional tournaments that lead to a final elimination event with 32 national teams. Unlike Olympic football, World Cup teams are not restricted to players of a certain age or amateur status, making the competition more akin to a battle of the top players in the world. Referees are chosen from a pool of names provided by all of the national organizations.
The Jules Rimet Trophy, named after the Frenchman who proposed the tournament, was presented from 1930 to 1970. In 1970, this cup was permanently handed to Brazil, which had won it three times previously (1958, 1962, and 1970), and a new trophy, the FIFA World Cup, was introduced for competition. Many different sports have held "World Cup" tournaments.
The list of the previous winners of World Cup is as follows:
| | | |
| --- | --- | --- |
| Year | Champion | Runner Up |
| 2018 | France | Croatia |
| 2014 | Germany | Argentina |
| 2010 | Spain | Netherlands |
| 2006 | Italy | France |
| 2002 | Brazil | Germany |
| 19998 | France | Brazil |
| 1994 | Brazil | Italy |
| 1990 | Germany | Argentina |
| 1986 | Argentina | Germany |
| 1982 | Italy | Germany |
| 1978 | Argentina | Netherlands |
| 1974 | Germany | Netherlands |
| 1970 | Brazil | Italy |
| 1966 | England | Germany |
| 1962 | Brazil | Czechia |
| 1958 | Brazil | Sweden |
| 1954 | Germany | Hungary |
| 1950 | Uruguay | Brazil |
| 1938 | Italy | Hungary |
| 1934 | Italy | Czechia |
| 1930 | Uruguay | Argentina |
The list of some of the award winners for the previous world cups is as follows:
| | | | |
| --- | --- | --- | --- |
| Year | Golden Ball | Golden Boot | Golden Gloves |
| 2018 | Luka Modric | Harry Kane | Thibaut Courtois |
| 2014 | Lionel Messi | James Rodriguez | Manuel Neuer |
| 2010 | Diego Forlan | Thomas Muller | Iker Casillas |
| 2006 | Zinedine Zidane | Miroslav Klose | Gianluigi Buffon |
| 2002 | Oliver Kahn | Ronaldo | Oliver Kahn |
| 1998 | Ronaldo | Davor Suker | Fabien Barthez |
| 1994 | Romario | Oleg Salenko | Michel Preud'homme |