Australia has lots of unique and exciting film festivals. One of the most famous Australian festivals is Flickerfest. In this festival, the people submit their short films for display. Those films are preferred that are getting showcased for the first time.
Good news for movie lovers is that the world's biggest short film event is arranged in Australia. Tropfest is one such event that is also organized in other countries other than Australia. The basic aim behind the initiation of this festival is the promotion of film art across the world.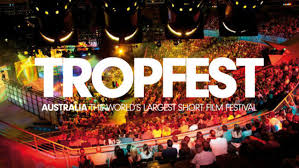 Australians have a flair for really short films spanning few minutes too. Short + sweet is the name of the festival that features short movies. These movies are chosen due to their uniqueness and interesting content.
Most of the movies you are going to watch in this festival will leave a smile on your face. Then there is another famous festival for its contribution in the promotion of Australian culture. It gets to collect significant movies from all over the world and showcase them in the event.

Sydney Film Festival is another event of its kind that includes around hundred movies from across the world. The movies belonging to all categories are showcased here. Due to this, this festival has been recognized as the one that has stood the test of time well.
Sydney Festival lasts for three weeks. It brings the best of world cinema to Australia. It is an annual film festival. The festival is includes a series of eighty events that have around 500 artists.
They make this festival a huge entertainment with film, music, theatre etc. Revelation Perth Film Festival is another event with the inclusion of over hundred movies. There are few other Australian film festivals too that you would love to visit.