Betsy Nagelson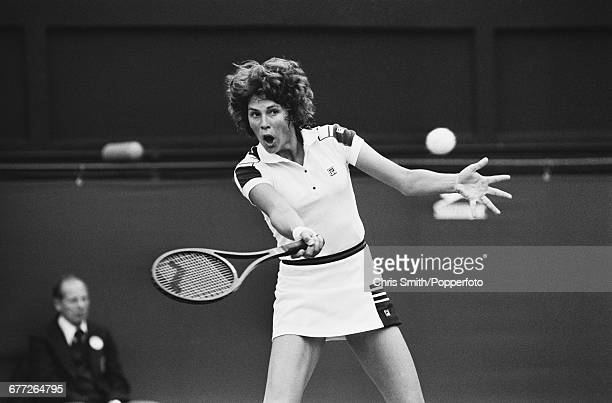 Betsy Nagelson McCormack, the former junior top player of the world was born on the 23rd of October, 1956 in St Petersburg, Florida. She has crowned the 1973 top junior tennis player of the world when she won the US Champion girls tournament in the under 16 singles category.
She was also the USTA Girls Sportsmanship Award winner in 1974 along with bagging in the Doubles awards in the Australian Opens in 1978 and 1980.
She also managed to reach the finals of the 1978 singles match in the Australian Opens but lost to Christine O'Neil. In her entire career spanning over 21 years, Nagelson in total won 26 doubles titles and 4 singles titles.
February 17, 1986, was the day when Nagelson reached her career's highest rank of No. 25 in the singles rankings. Her doubles highest rank however came on the 4th of March, 1988 when she was ranked No. 11.
Nagelson's Grand Slam record states reaching the final of the Australian Open in 1978 where she was beaten by Chris O'Neil, whereas Nagelson won 2 Grand Slam Doubles titles in 1978 and 1980 in the Australian Opens and ended up as Runner up 1977 Australian Open and the Wimbledon in 1987.
Nagelson was also the runner in the mixed doubles finals of the US Open in 1987. Nagelson has been a member of the Wightman Cup team for four years in 1974, 85, 88, and 89.
She announced her retirement in 1996 after which she went ahead to join ESPN and ABC network as a commentator, she is also associated with the Australian Nine Network.
Jelena Jankovic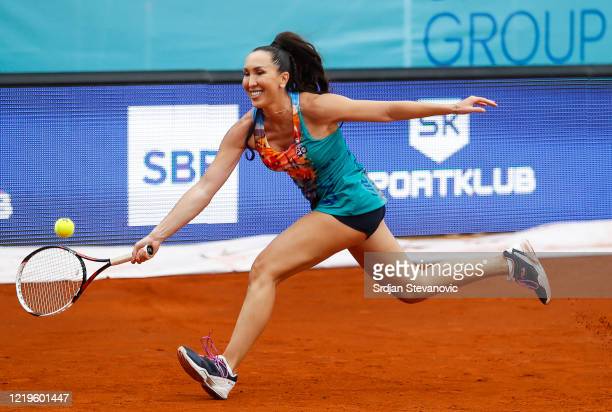 Famous female tennis player Jelena Jankovic is a former number one professional tennis player from Serbia. Currently, the Russian tennis player Jelena is ranked at number nine in the world and she hasn't won any Grand Slam titles in her career.
Her form started when she defeated many top 20 best female tennis players like Patty Schnyder, Vera Zvonareva, and Nadia Petrova. She ended 2004 with the rank 28th in the world.
She was ranked at number one place for continuous sixteen weeks till February 2009 when it was taken over by current best female tennis player Serena Williams.
She ended 2008 with the top rank. In the process, she became the first player in the WTA tennis history to achieve this feat without winning a Grand Slam.
Her best Grand Slam record was at U.S. Open in 2008 when she reached the finals. She also managed to reach the semi-finals of the Australian and French Opens.
Famous female tennis player Jelena Jankovic has suffered a lot due to her injury problems. She has time and again lost her ranking from the top few due to her knee injuries and other injuries and fitness problems. With better fitness, Jelena can challenge the best in trade anytime.