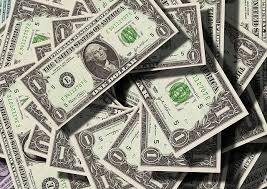 You love to write but aren't ready to take on a full-time job. Maybe you like living in the country but all of the jobs are in the big city. Whatever your reasons for not being a full-time, "employed" copywriter, there are plenty more good reasons to make your money as a freelance writer by applying for freelance writing jobs.
First, you enjoy the flexibility of being able to work when, where and how you like with freelance writing job. There is not commute, no dressing up for board meetings (at least seldom) and no nine-to-five grind. Some freelance writers, it is true, do visit their employer's offices on occasions to take part in brainstorming sessions or client input meetings, but those events are not regular and far from common. This sort of flexibility is bound to appeal to anyone with a creative personality.
Secondly, you can work on any sort of writing you enjoy. If you like writing travel articles, you can find a publication or other buyer who'll snap up your work. If you prefer fiction, you can contribute freelance to publications or submit works for anthologies. Maybe it's poetry, gardening how-to essays or any other sort of writing genre. Entities that publish in any of these areas will need good freelance writers to keep their reader's happy. So, don't take that full-time job and face rush hour commutes. Kick back with your PC and kick start a career as a freelance writer. It could be the smartest move of your writing career.
Who couldn't use a bit more money in a tight economy? If you find yourself agreeing with this statement, and you possess the basic skills needed to write an interesting, well-worded, and carefully researched article, then you might be interested in making money with a freelance writing job. It offers you: flexibility, challenges and it can be a lot of fun.
As a freelance writer, you pick and choose which jobs you want with the understanding that, once you accept a job, you must follow the directives of the company or person who contracted the work to the letter. It can be challenging to meet deadlines and to learn to discourse in writing about unfamiliar subjects. It can also prove to be educational and fun, especially if you find a good contract employer who has a wide variety of writing needs for you to fulfill.
Where do you find the aforementioned fun, flexible and financially rewarding freelance writing jobs? You find them where you find everything else, these days. You look on the Internet. Just one quick search for a freelance writing job will turn up dozens of websites. Those sites are often simply clearinghouses that serve to match contractor with freelancer. Companies or individuals who need writers or work written will post their needs, and freelance writers can bid or apply to these ads. So, brush off you grammar and polish up your spelling skills. There is a great freelance writing job waiting for you on the world-wide-web.
Whether you are a stay-at-home mom looking to contribute to the family income or just want to earn a little extra spending money, your computer can be the gateway to a great part-time job. With an on-line writing job, you set your own hours and with a little enthusiasm and basic writing skills, you can start earning money fast. Getting started is easier than you think. You probably have the tools you need right at your fingertips.
You need the basic skills required to write a blog entry, an article, a product description, etc. Good grammar, excelling spelling and the ability to research and organize data are all key to your success as a writer. Luckily, for many jobs, you don't have to have Pulitzer Prize winning skills, just the basic, fundamentals most learned in High School. You will also need an outlet for your work. The Internet has plenty of buyers, companies that are always looking for capable writers for a variety of tasks. These on-line firms will contract writers to perform tasks to their specifications and payment is generally made via one of the larger on-line funding transfer sites. You will also need time, access to the world-wide-web, knowledge of basic research procedures, and a solid work ethic. To keep the workflow steady, keep your work quality high, turn it in on a timely basis and communicate effectively with your on-line business partners. These simple tools along with a bit of initiative on your part will soon have you pocketing that extra money through freelance writing jobs. It's just a matter of having the right tools and a place to ply your trade.