We all enjoy tennis because it's a sport where fair-play is extremely important, but occasionally it gets stirred up by scandals.
Let's look at major tennis controversies in 2015.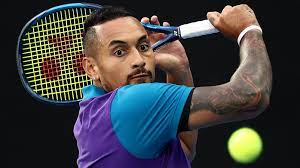 Nick Kyrgios – The Australian player marked the season behind us in a negative way. While playing Stan Wawrinka on Montreal Masters, he told the Swiss player that 'Thanasi Kokkinakis slept with his girlfriend'.
Not only did Kyrgios insulted Wawrinka and his darling (presumably Dona Vekic, which he was romantically linked to at the time), but he dragged in fellow Australians who weren't even there.
The result – Many tabloids were dragging this story for days, Wawrinka complained on Twitter and ATP took action against Kyrgios, whose behavior might be a big problem in the years to come, as he is repeatedly heard swearing and often throws rackets on the ground.
Eugenie Bouchard – Another of the major tennis controversies in 2015 happened on the WTA tour during the US Open. Canadian player Eugenie Bouchard fell in the locker room of the tournament and was forced to forfeit her match after being diagnosed with a concussion.
Bouchard sued USTA on account of the room being dark and the floor slippery, but tournament officials' stated there was no need for her to go in the locker rooms during the night with no employees present.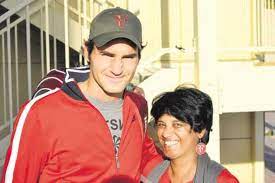 Roger Federer's fan – Guy wanted a selfie with a famous Swiss player, and simply stepped onto the center court during the first round of the French Open. Federer was not happy about this, so he didn't fulfill his wish, and the Swiss criticized the tournament officials for allowing this to happen.
He was completely right, and while this didn't end badly like the Monika Seles incident, it's a major security breach and something that deserves a place in major tennis controversies in 2015.
Rafael Nadal – Spanish player takes a longer break between points than he should, which is why umpire Carlos Bernardes warned him multiple times during the Rio Open. Controversy showed up when Nadal asked for Bernandes not to umpire his matches, and ATP approved that, which raised questions if such request should even be considered, let alone approved.