Women on Garros winning single titles
Women, with their sporty and ravishing looks, dressed in beautiful outfits have been playing on Garros since 1897. Though it's hard to play on clay, women came out to be strong and have been setting records on Garros.
Women tennis stars add up colors to the clay court by their ravishing and vivid outfits which are always a treat to watch. Like men, women tennis players have set the records on Garros by winning the most single and consecutive single titles as well.
Players like Henin, Steffi, and Chris Evert have shown amazing tennis skills and incredible wins on the clay court.
Let's have a flashback in these two categories.
Winner of most Women's singles titles on Garros
Era before 1968
The legendary player Suzanne Lenglen claimed six singles titles of Garros.
Era after 1967
Chris Evert broke the record of Suzanne by wining seven single titles. No one in the present time is even close to her record.
Winner of most consecutive women's singles titles
Era before 1968
It's again the legendary player Suzanne Lenglen who won the consecutive Roland Garros singles titles from 1920-1923.
Era after 1967
Justine Henin, the present clay queen, has been able to win three consecutive Garros titles from the year 2005-2007. Henin has immense potential on clay and is surely going to make use of her caliber to win the maximum Garros titles.
Presently, the players who have the potential to lead on clay are Henin and Kuznetsova. Keep watching the Garros event every year to know how far these ladies will have gone in the event.
Most men's singles titles winners on Roland Garros
While Garros 2010 is becoming thrilling day by day, a sneak peek into the past legendary players sounds tempting. Many of the new tennis stars are making new records or leveling the existing ones.
The prominent names in the battle of conquering the new records are Roger and Nadal. In Garros 2010, both the players have ample records in the basket for them. Few of them have been set and few are still to be conquered. The battle on beautiful clay is heating up!
To cool down the heat, why not have a flashback into the legendary players who have been rocking the Garros land with their marvel drop shots, serves, backhand, forehand, aces, and celebrating styles.
So come along and have a flashback. Men since 1981 have been performing at their best and few names have been recorded in history with their never-ending glory. One such category is the maximum titles won by men on Garros. The era starts in 1981 and goes like this:
Winner of most men's singles titles
Before 1925 on Garros
Before 1925, it was Max Decugis who won eight Garros titles from 1903-1914. But the French Open had a club level and the event never opened for the armature players.
From 1925-1967 on Garros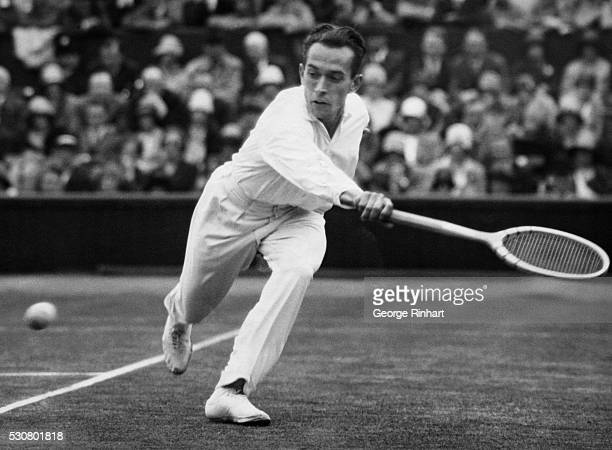 During this time, Henri Cochet won 4 Garros titles which also included the World Hard Court Championship.
After 1967 on Garros
From 1967 till date, only Bjorn Borg has been able to claim 6 Garros titles. Borg has been called the King of Clay for that reason.
You might be wondering that who could break the record of Bjorn Borg and become the Clay King of this generation. Of course, it's none other than Rafa who has already claimed 6 Garros Grand Slam titles and equal to Bjorn.