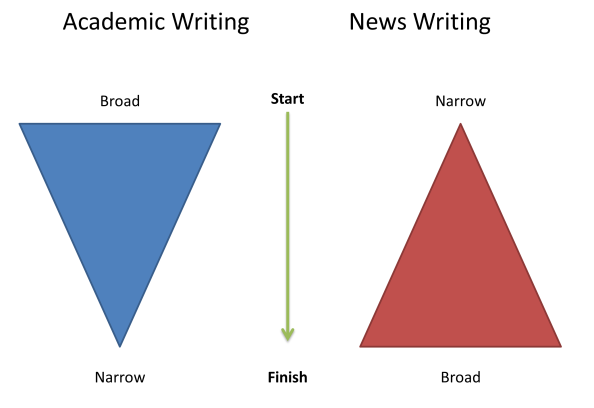 News article writing is an art which requires lot of authenticity and well-researched stuff. It is basically quite different from general article writing. The reason behind this difference is that the news article gets read by a mass number of people. The people usually do not have time to go through the entire article. They just read a portion of the article. It is therefore important to pay attention to each and every aspect of the news article.
Make the introduction comprehensive
On average, most people only read the first paragraph of the article and leave the rest. Hence, it is important for the new article writer to make the introduction comprehensive and catchy. It can be done by writing a summary of the whole article in one paragraph. This paragraph should have all the important details contained in the article. Write brief but add complete details of the topic.
Few types of articles are more challenging than news article writing. For beginners and for those brushing up on old skills, the rules of thumb are simple. News article writing will involve the gathering of factual information and presenting it to the reader without the benefit of personal bias. The "what, who, when, where, how and why" of journalism provide the blueprint to be followed in order to create a newsworthy article.
The writer, by answering these five fundamental requirements will find that their article will, almost literally, write itself. First, what are you writing about? Who is involved? Where did the incident/activity take place? Why did it occur? And how was it done? Of course, there will always be rare exceptions when not all of these criteria will apply to the news article, but for the most part, they are the backbone that the writer needs to make the article not only readable, but also credible and informative.
As with any other type of article, the professionals involved in news article writing must be certain to maintain the integrity of their facts, and not allow space for speculation or assumptions. By virtue of what it is, the news article is meant to inform rather than entertain.