Simona Halep – Halep is a Romanian tennis player who holds the third spot currently in the World ranking. She made her place in the top 50 for the first time in the year 2012, top 20 in August 2013, and then reached the top 10 in January 2014. Year to date she has bagged one WTA single title and in her career till now title totals to nine.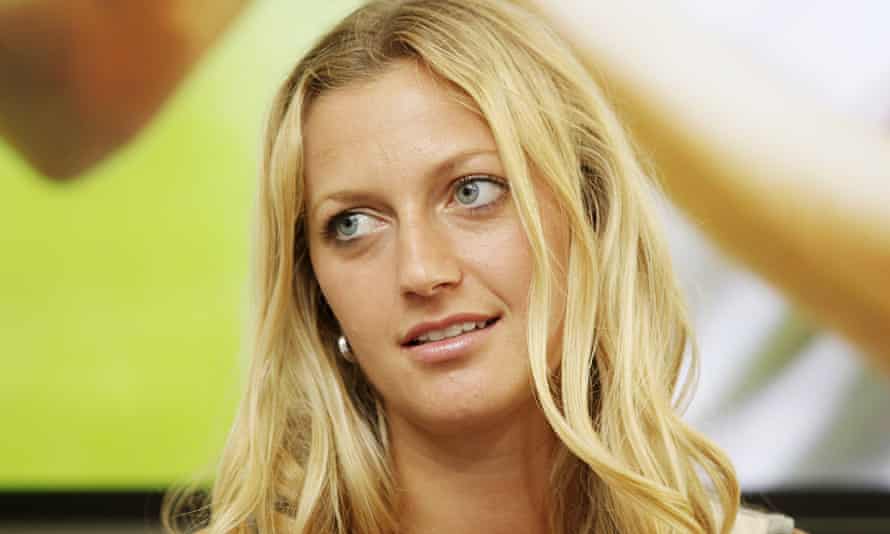 Petra Kvitova – The Czech superstar is best known for her mighty left-handed shots and variety. Kvitova has in her kitty two career singles titles including two Grand slam titles at Wimbledon. His current WTA ranking is 4th and winning 1 year to date WTA Title and a total of 15 in his career till now.
Agnieszka Radwanska – The Might and thoroughly skilled player from Poland is current number 6th and achieved career highest ranking of number 2 in 2012. In her career to date, she has clinched 14 titles and year to date has failed to win any.
Angelique Kerber – Kerber is a German player and is of Polish origin. She has won three titles in singles and eleven singles and three doubles on the ITF tour during her career. In singles, Kerber is ranked 10th in the World, and in doubles, she holds the 407th rank.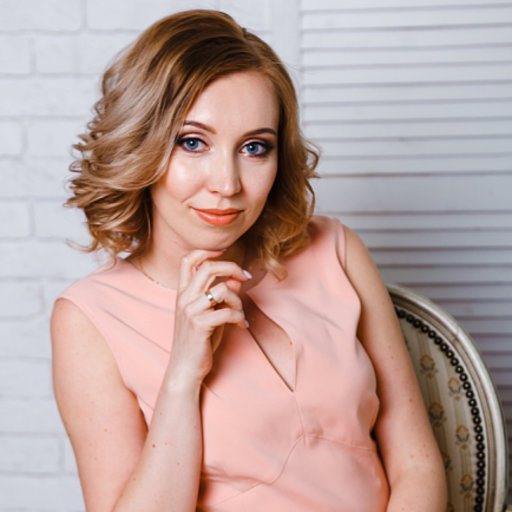 Ekaterina Makarova – This player belongs to Russia and holds the number 2 spot in the country at present. Makarova reached to number 10 spot in January 2015 which is also her career-high ranking. Her current worldwide ranking is number 9 and her doubles ranking is 8th. Year to date Makarova has won no titles and in her career, till now she has won 2 titles in all.
Dominika Cibulkova – Cibulkova who belongs to Slovakia is popular for her quick and aggressive style of shots. Currently, she is at number 18 spot in World and doubles, her ranking is 221. There are four WTA single titles with Cibulkova and the year to date there is none. She has qualified for four careers in all four Grand slam tournaments.
Flavia Pennetta – She is an Italian professional player and became the first woman from Italy to be ranked in the top 10 female single players along with the first Italian player to be number one in doubles. At present, she is number 14th in the WTA ranking and at number 10 position in the doubles. Till now in his career she has won 10 titles and year to date she has not won any titles.
Andrea Petkovic – The German tennis player is a baseliner whose best shot is forehand and prefers to play on the clay court. Petkovic holds 12th spot in the career singles at WTA ranking and in doubles, she ranks 58. In her career till now she has won 5 titles and year to date she has not won any title yet.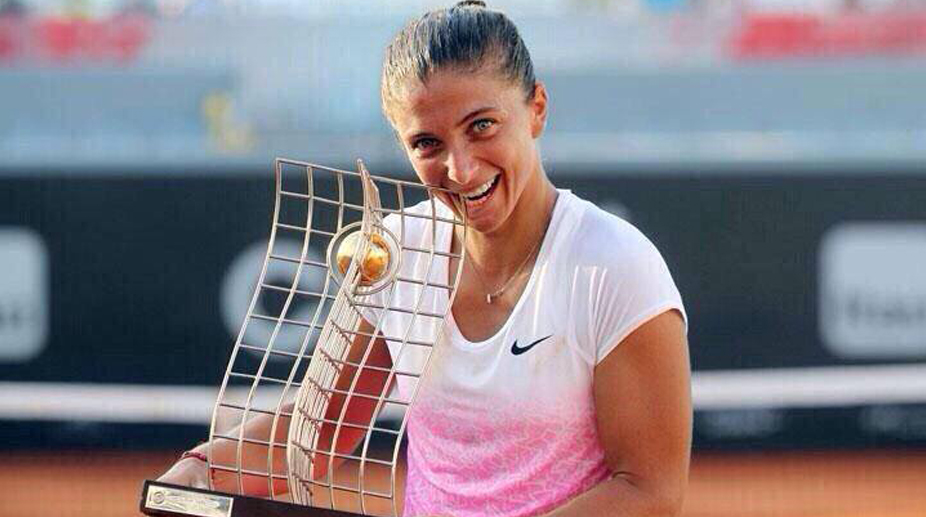 Sara Errani – The skilled Italian player is the current number 2 Italian player. Errani's favorite shot is forehand and her favorite surface is clay court. In singles WTA ranking Errani is at 13th spot and in doubles, she ranks number 1st. she has bagged a total of 7 titles in her career and year to date has not won any.
Lucie Safarova – Professional Czech player is fond of playing on the clay court. Safarova has won 5 WTA career titles in singles and 5 in doubles. The admirer of Steffi Graf and Lindsay Devenport is number 15th in the WTA ranking for singles and in doubles, she holds 22nd position. Born on February 4, 1987, she has once reached the quarterfinals of the Australian Open in 2007.
Carla Suarez Navarro – This Spanish tennis player loves to play on the clay court and fond of hitting a crosscourt backhand shot. In her WTA single career, she has won one title till now and 1 in doubles. In singles WTA ranking she stands on 17th spot and in doubles, she holds 15th spot. Her career highest ranking is 14th which she attained on September 16th, 2013.
Alize Cornet – Cornet is a French professional player, who has bagged a total of four singles titles in WTA tour during her career and two double titles in WTA tour. Her favorite surface is clay and her favorite shot is backhand. She holds 19th rank in the singles WTA tour and 170 in doubles. Her most popular performances are defeating number 1 as well as 18 times Grand slam winner Serena Williams three times.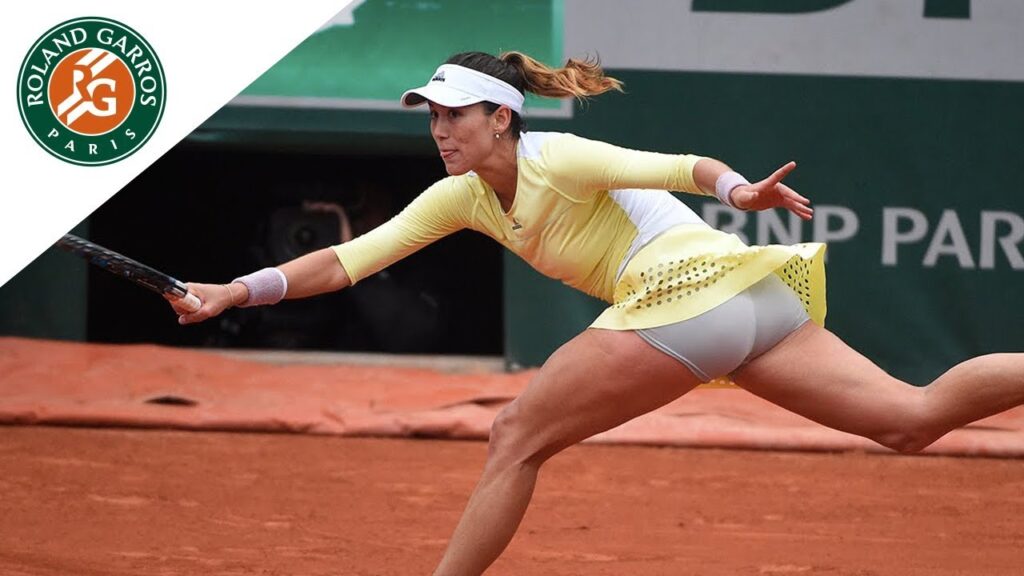 Garbine Mugurza – A Venezuelan-Spanish professional tennis player who holds the ranking of 24th in the singles and 18th in doubles assigned by the Women's tennis association. In her career has won a single title. Muguruza is known for her aggressive shots and her favorite surface is hardcourts. The favorite shot of Muguruza is serving.
Samantha Stosur – Popularly known as Sam, Stosur is an Australian player who was formerly holding number one ranking for consecutive 61 weeks. At present, she holds the 25th spot and in doubles, she is on the 64th spot. Stosur has won 6 career titles in her WTA career till now and 24 double titles.
Shuai Peng – She is a Chinese professional player to attain the ranking of number 1 in the WTA doubles by the Women's Tennis Association. Peng's favorite surface is hard court and her favorite shot is forehand. Peng is still to win any single titles although she has won 17 titles in doubles. Peng has immense stamina and prefers to play with both hands and takes flat shots.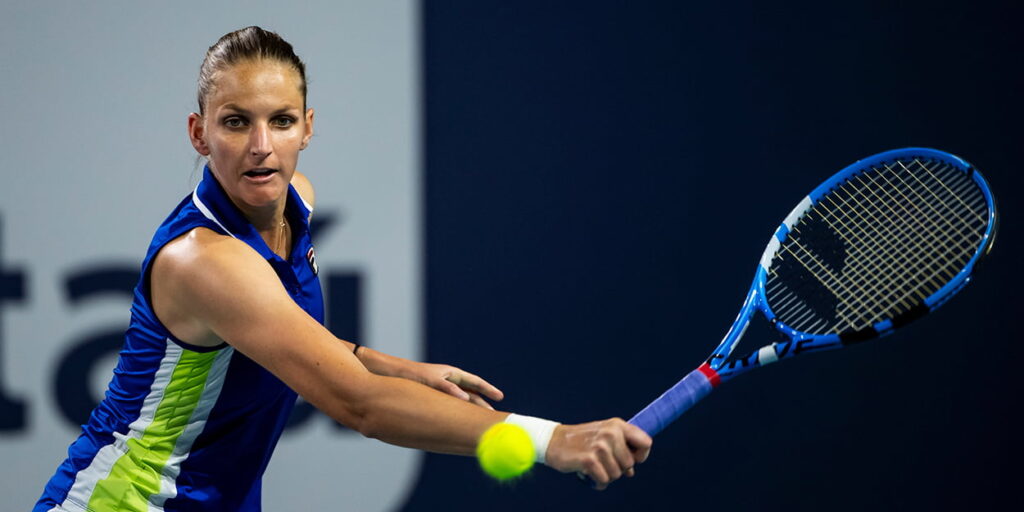 Karolina Pliskova – This Czech tennis player has won 3 WTA career titles till now and 4 double titles. She has achieved the 22nd spot assigned by WTA in singles and 41 spots in doubles. Her best singles ranking was number 20 that she achieved on January 19th, 2015.
Anastasia Pavlyuchenkova – A Russian tennis star who has won various junior grand slam championships. Anastasia Pavlyuchenkova reached her career-high ranking of Number 13th on July 4th, 2011. Her favorite shot is forehand down the line and her favorite court is surface clay court. In singles, she holds 39th rank and in doubles, it is 34. In her career till now Anastasia Pavlyuchenkova has won 7 titles ad in doubles she has won a total of 4.
Barbora Zahlavova Strycova – She is a professional tennis player who achieved her career-high ranking of number 23 on 19th January 2015 and holds the current single ranking of 23. In doubles, she holds the ranking of 26. Till now in her career, Barbora Zahlavova Strycova has won 1 WTA singles titles and in doubles, she has bagged 17 titles.
Sabine Lisicki – Lisicki is a German professional player and achieved a breakthrough in her career when she qualified for the Wimbledon Championship. Her current WTA ranking is 28 and in doubles, she has a ranking of 43. In WTA single titles she has won 4 titles and in doubles, she holds 4 titles in total.