Iva Majoli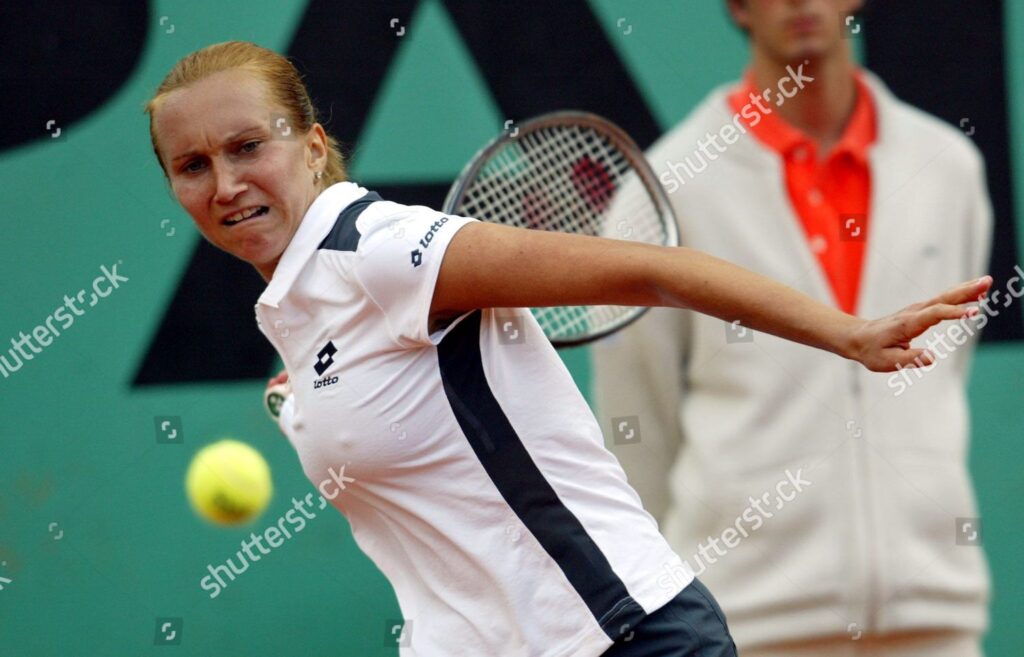 Iva Majoli is a former pro tennis player from Croatia. She was born in 1977 and started playing the professional game at the age of 14. She reached World No. 4 in 1996, which was her career's best. Without a doubt, she played her best tennis in her teen years.
The best time for Majoli was her late teens. She beat Martina Hingis in French Open in 1997 at the tender age of 19 to win the title. She also won another eight titles during her career. She also won one women's doubles title in her career.
Majoli won the Family Circle Cup in Carolina in 2002 to gain instant fame on the top level. Soon after her victory, she reached another final as she continued climbing back to the top ranking and best of her game. However, she wasn't able to keep her momentum and slipped further down the rankings. She retired in 2004 after failing to climb back to the top rank.
Majoli retired early and couldn't hit the peak in her later years because of successive injuries in her last few years as a professional tennis career. She suffered a shoulder injury and that ended her career as she struggled to make it back to the top level. She retired and got married in 2006 to Stipe Maric. She has a daughter. Majoli famously participated in Dancing With the Stars but got eliminated in the first round.
Jana Novotna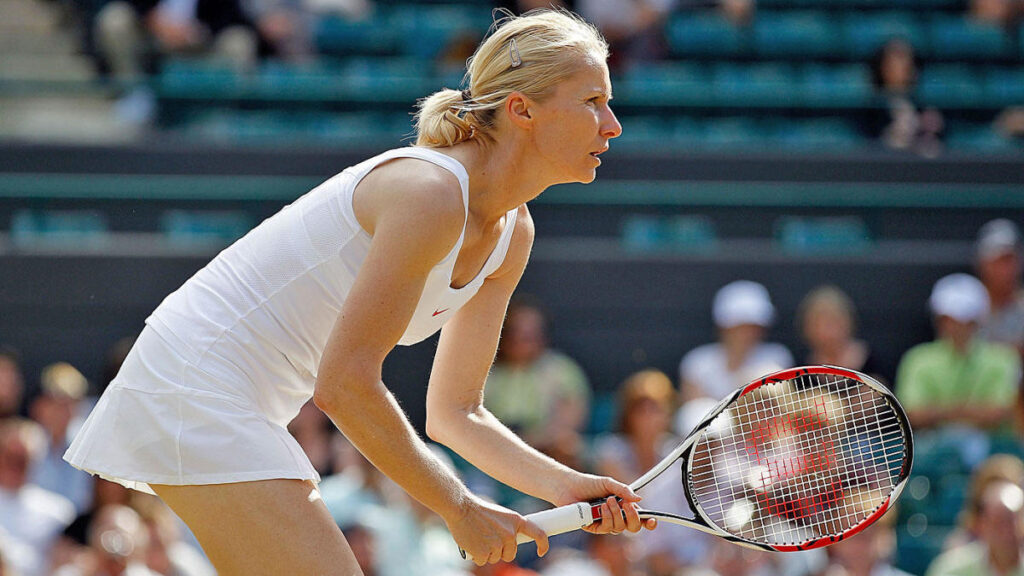 Jana Novotna was born in Czechoslovakia in 1968. She won women's singles in Wimbledon in 1998, which turned out to be a high point in her career. She was also a popular doubles player as she won 16 Grand Slam doubles titles. Jana started her professional career in 1986.
In her earlier years, she was known as a doubles player primarily but she grew in stature as a singles player later on. She became popular as a singles top pro when she won the Grand Slam championship. It was the Australian Open when she first reached her Grand Slam final in 1991.
Unfortunately, she lost the final. She also reached a singles final at Wimbledon – this time losing to Steffi Graf. She reached another final after four years and played a highly competitive game against Martina Hingis.
She went on to beat Martina winning the 1997 WRA Championship. Due to her excellent performance throughout the year, she ended the year ranked No. 2 in the world in singles.
Novotna also won dozen Grand Slam titles in women's doubles. She won 4 out of them at Wimbledon, 3 at French Open, and 3 at US Open. Her two titles came in the Australian Open. Her doubles career was better compared to her singles career since she ranked World No. 1 in doubles for 11 years.