Pakistan has produced some finest cricketers this sport has ever witnessed. Many records in Cricket are held by Pakistani cricketers. Some of the old cricketers are more famous than the others.
Here I would like to mention two of our cricketing heroes: Wazir Mohammad and Alimuddin.
Wazir Mohammad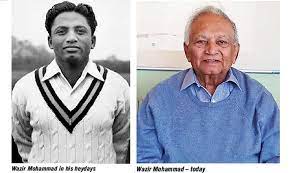 Wazir Mohammad was the eldest of the four Mohammad brothers who have made numerous contributions to cricket in Pakistan. Wazir Mohammad was one of the members of the first Pakistani cricket team. He was a middle-order batsman with a strong defemce.
He played 20 test matches and scored 801 runs including 2 centuries; his top score being 189. The number of first class matches played by Wazir Mohammad is 105 with 4931 being the total score. He scored 11 first class centuries. Wazir Mohammad played in Pakistani National Team from 1952 to 1959.
Alimuddin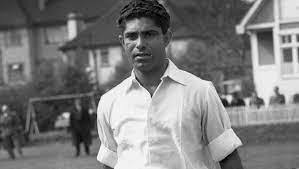 Alimuddin was an opener who played for Pakistan from 1954 till 1962. Alimuddin was an attacking opening batsman who formed a perfect opening pair with Hanif Mohammad.
Alimuddin scored 103 runs in the 1954-55 series against India in Karachi. In 1962, he thrilled the audience with a 109 runs innings against England. At the age of 12 years and 73 days, he was the youngest player ever to appear in first-class cricket.
Alimuddin was a genius with the bat. He is the youngest person to make a debut in first class cricket. Alimuddin played his first test for Rajasthan at the age of 12 years and 73 days.
Alimuddin was a powerful player but managed to make only 1091 runs in 25 Test matches. His first class record shows a total of 140 matches played with 7275 runs scored. Alimuddin later became the national coach. He passed away on 12th July, 2012 in United Kingdom.